Photographer Judy A. Juracek is suing Capcom for up to $12 million in damages on a count of copyright infringement after it allegedly used her images in several of its titles, including Devil May Cry and Resident Evil 4.
As reported by Polygon, the lawsuit, which was filed on Friday, alleges that Capcom used images from Juracek's 1996 book, Surfaces, in several of its games. Surfaces collects over 1200 images of different textures that Juracek photographed herself and is designed to be used as "visual research" for other artists and photographers. Juracek said that if her images are used for commercial use, she needs to be contacted directly, which she alleges Capcom never did.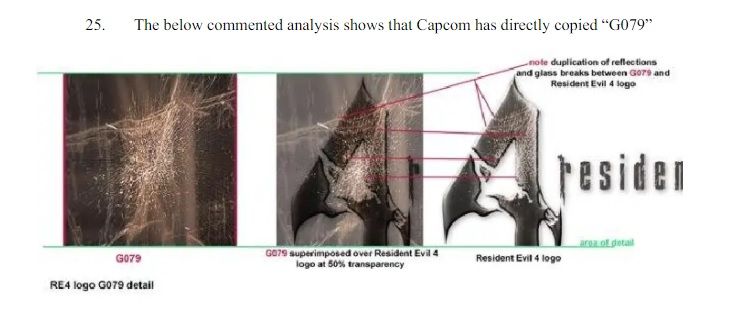 In the lawsuit, Juracek pointed out over 200 different instances that she believes are used from her work, including comparing the Resident Evil 4 logo detailing to an image of shattered glass that she captured in Italy. The lawsuit also points out several other alleged instances of Juracek's images being used as textures for books, doors, murals and floors.
Another part of the lawsuit compares an image of a mansion door in Resident Evil 4 to an image of a door in a Rhode Island mansion. Juracek alleges that "It is not possible for Capcom to have had access to the mansion to photograph such images", as the mansion does not allow photography from the public.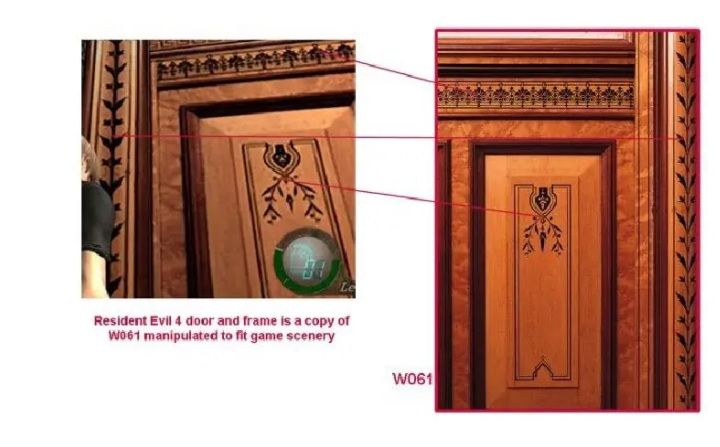 As noted in the lawsuit, a big part of Juracek's case comes due to evidence found from the recent Capcom data breach. Within that breach were several high-resolution images of Capcom games like Resident Evil 4 and, "at least one of the images from the Capcom hacked files are the same file names as those used on the [Surfaces] CD-ROM".
An example is used in the lawsuit, showing a metal texture labelled ME009 and it being labelled the same in the data breach images. Capcom has stated that they are aware of the lawsuit but refused to comment on the matter further.
Source: Read Full Article