Pokémon GO's research tasks, and the rewards that come with them, have been tweaked for the month of February. Here's everything you need to know.
The main way to find and catch Pokémon in Pokémon GO is the same: by finding them in the wild. However, that's not the only way to do it. Spinning Pokéstops provides trainers with Field Research to complete. Completing certain tasks, or enough of them will lead to chance encounters with specific Pokémon. However, those tasks and the Pokémon that come with them are tweaked from month to month.
Every time a trainer completes a task, they receive a stamp. However, trainers can only have three tasks on the go at any one time, and can only claim one stamp per day. Once a task is complete, trainers can save the stamp for the next day if they so choose, but that means they won't be able to spin a Pokéstop and receive a fresh task to get started on.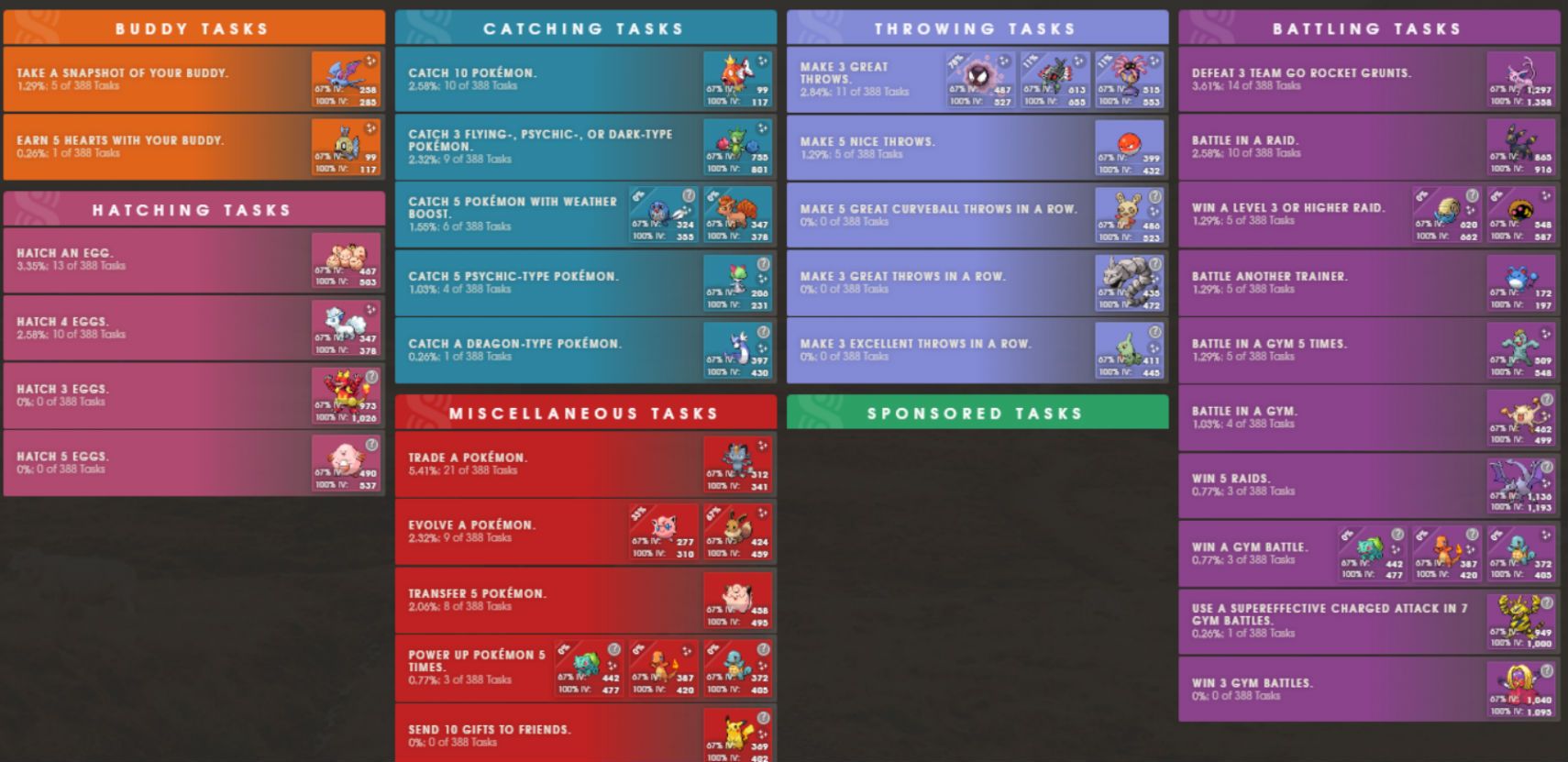 As for the rest of the research tasks this month, as you can see above courtesy of The Silph Road, most of them remain unchanged. However, chance encounters with Pokémon such as Aerodactyl and Chansey are still active, which is always good news. A reminder at this point though that trainers don't receive all of the attached rewards for completing a certain task, and you may just receive berries and no chance encounter at all.
As for the seven stamp reward of coming face-to-face with a Woobat, that one is guaranteed. Catching said Woobat will also come with a fair bit of bonus candy, and since even the most hardened trainers won't be able to catch more than four before the reward is likely changed again, that candy is most welcome. Plus, Woobat's evolved form Swoobat is a great Pokémon to have on your side in this month's Great League battles.
Source: Read Full Article