Want to catch one of the most notorious Pokemon of all time? Charizard is joining the roster of Pokemon available in Pokemon Scarlet & Violet but only for a limited amount of time. Players that have gotten the game this early on are in luck since they'll have the chance to catch their very own Charizard.
However, it's not as easy as it sounds. There are a few things you'll have to do first before you get access to this opportunity. We'll show exactly everything you need to do in order to catch Charizard in Pokemon Scarlet & Violet.
How To Get Charizard In Pokemon Scarlet & Violet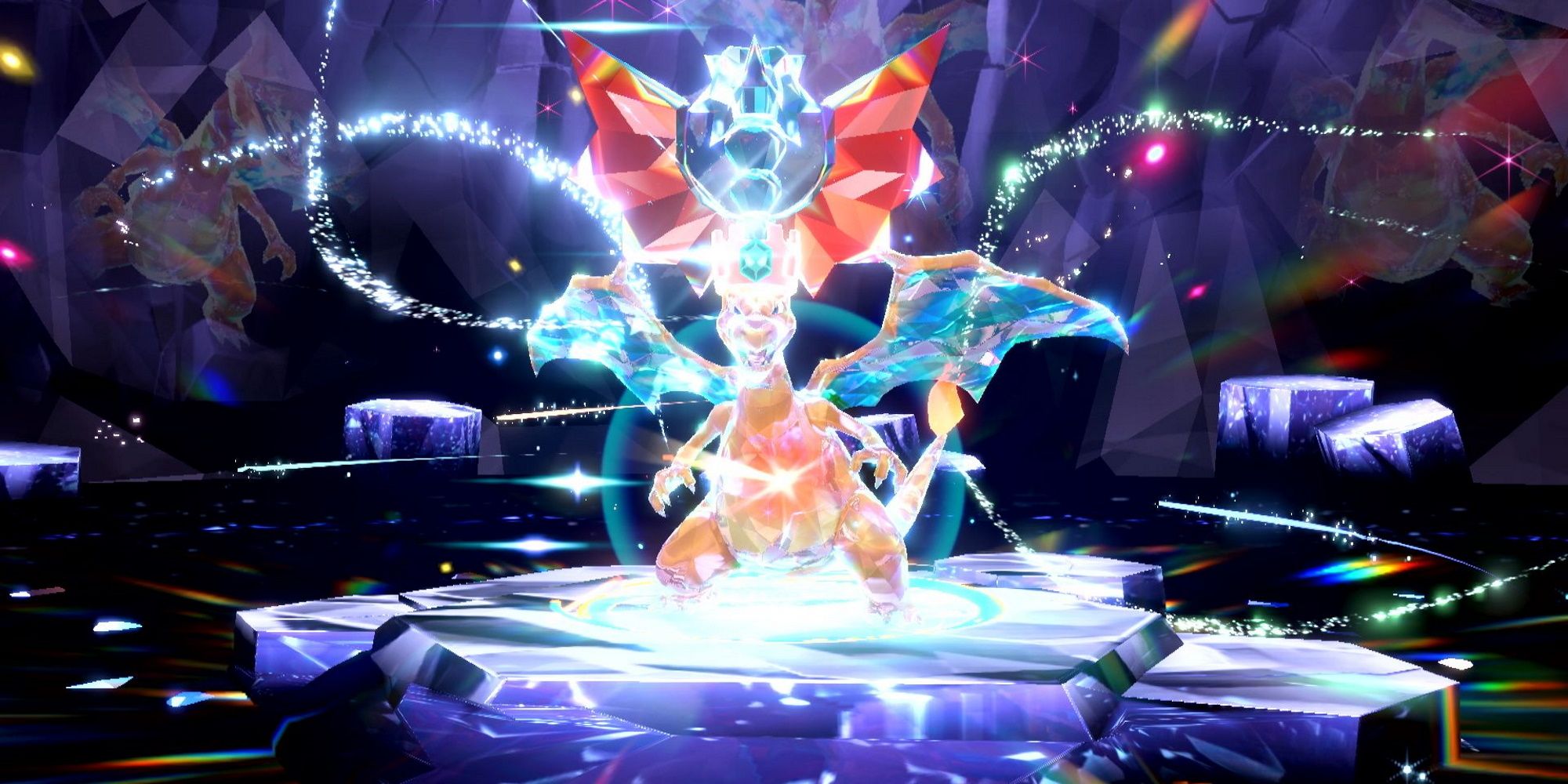 Charizard is going to appear in the Paldea region very soon, and this is your chance to catch it. It is unknown if there might be any other chance to get this Pokemon in the future of the game. So, it's best to try it this time just to be safe. Charizard will appear in black crystal Tera Raid battles, as part of a two-part event.
The event will run from Thursday, December 1, 2022, at 4 PM until Sunday, December 4, 2022, at 3:59 PM PST, and then once again from Thursday, December 15, 2022, at 4 PM until Sunday, December 18, 2022, at 3.59 PM PST. Only players that have finished the game can interact with the black Raid Battle crystal. Those that haven't finished the game but still want the chance to catch Charizard will have to join other trainers through Link Code multiplayer.
If you've caught Charizard during the first part of the event, you won't be able to catch him again if you try two weeks later. Players can only get one of these special Charizard per save file. This is a Dragon Tera Type Charizard, which many believe to be the perfect typing for this Pokemon.
Don't forget to download the latest Poke Portal News. This is the only way to encounter special featured Pokemon.
Black crystals are where you will find the hardest Tera Raid Battles out there. So, before you attempt this battle be sure to train your Pokemon wisely, give them useful items, and play with strong teammates. If you manage to catch it, you can then breed it and get as many Charmander as you'd like to call your own.
For now, this is the only way that you will be able to get Charizard and consequently its other evolutionary forms. If other methods come up in the future we will be sure to update this guide.
Source: Read Full Article