We're just a few months away from the release of the PlayStation 5, Sony's next-generation console. At its PS5 reveal event on June 11, Sony finally showed us what the console will look actually look like, while also giving a sense of the lineup of games coming to the console at launch and beyond. New information has slowly trickled out since then, and we're keeping tabs on all of it below.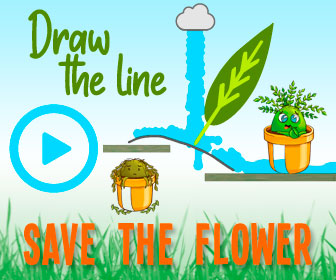 Perhaps most notable is the latest development concerning PS5 pre-orders: Existing PSN users can pre-register their interest in pre-ordering the system. This doesn't guarantee you a slot to do so, and it's unclear what criteria will lead to invites going out. But if you're keen on getting a system as quickly as possible, you should certainly sign up.
More information will be coming during a September 16 PS5 event. While specifics on what to expect have not been shared by Sony, this may be where we finally learn how much PS5 will cost and when it's releasing. That stands to reason, given that Xbox Series X and Series X preorders are set to begin shortly after on September 22.
Over the months, we've learned about PS5's technical specs, as well as its new DualSense controller and certain games. We've even seen Unreal Engine 5 gameplay running on the system, and though it was not of a full game, the technical specifications of the system mean we would be approaching photorealism in some games.
Sony plans to launch this holiday season, and though Sony still hasn't revealed a final date or price, it will arrive in 2020 and the ongoing pandemic is not impacting that timeline. However, a Bloomberg report indicates we may need to prepare for supply shortages at launch, as well as possibly reduced or altered promotion compared to Sony's typical product releases. However, those supply shortages will not directly be due to COVID-19.
During 2019, it was revealed that the PS5 will also have PS4 backwards compatibility and SSD storage, and it will support PSVR. During the June 11 reveal, Sony also outlined a bunch of new accessories for the console, including an HD camera, wireless headset, and controller charging station. An adapter will be needed to connect certain PS4 accessories to the PS5, as well, such as the PlayStation Camera. Concerning software backwards compatibility on PS5, it seems only PS4 will be supported–PS3, PS2, and PS1 games may not be included.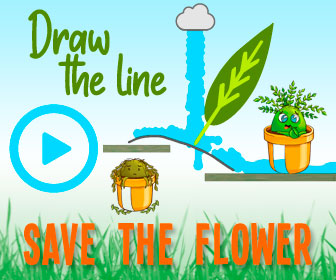 Below you can find all the details known about Sony's upcoming console. It's likely we'll hear even more details–big or small–in the coming months, so be sure to bookmark this page and check back often as more gets confirmed. Also be sure to check out our PS5 vs. Xbox Series X comparison guide for a rundown on the main differences we know about so far.
PS5 Design
PS5 Release Date
PS5 Price
Will PS5 Be Backwards Compatible With PS4 games?
PS5 Specs And Disc Drive
PS5 Controller
PS5 Accessories
PS5 UI
Unreal Engine 5 Gameplay
Can I Use Expandable Storage With PS5?
Will PS5 Support PSVR?
The Logo
Game Cases
Energy Efficiency
PS5 Games
PS5 UI

PS5 Design

During its June 11 reveal event, Sony finally showed off exactly what the new console looks like. Similar to the DualSense controller, it sports a two-tone white-and-black design, with glowing lights embedded between the two.

Sony outlined additional details about the console, which will come in two different versions at launch. The version above includes a 4K Blu-ray disc drive, but you'll also see a PS5 Digital Edition of the console, which leaves off the Blu-Ray drive and is slimmer overall. The console can stand either vertically or on its side, in both cases using the black base stand seen in the photo.

The PS5 will be one of the largest game consoles ever, and according to PlayStation's VP of UX design Matt MacLaurin, this is due to the amount of heat the console generates. A leaked patent filing suggests there could also be some sort of SSD accessory coming to the console that would also necessitate such a large size, though the proprietary add-on storage for Xbox Series X is relatively small.

PS5 Release Date

This is surely the question on everybody's lips: when will the PS5 come out? Sony, as you'd expect, is tight-lipped on the matter, but it has confirmed a "holiday 2020" release window for the PlayStation 5. The company has been no more specific than that, even during its June 11 reveal event. Microsoft has also provided the same vague window, and historically, November has been a frequent month for console releases in the past. Pre-orders are unlikely to go live until a release date and pricing information are revealed, but you can use our PS5 pre-order guide to be notified as soon as they are.

PS5 Price

Sony also did not include a price point in its June 11 reveal event, so we still don't know how much its new console will cost, but the company has said the PS5's price will be attractive to gamers. "I believe that we will be able to release it at an SRP [suggested retail price] that will be appealing to gamers in light of its advanced feature set," said Mark Cerny, the lead architect of the PS4 who's currently working on its successor.

Of course, you wouldn't expect Sony to say anything different, but one gets the feeling the company has learned from the PS3's exorbitant price tag–and the console's subsequent struggles–and the PS4's more reasonable cost and subsequent successes. This is especially likely considering Microsoft's own struggles early in the Xbox One's lifespan, as it priced the system a full $100 above the PS4 and was forced to make cuts to address this later.

One thing we can guess, based on past consoles with differing versions, is that the digital version of the PS5 will likely be markedly cheaper than the version that includes a Blu-Ray drive.

PS5 And PS4 News And Announcements

PS5 Showcase Event Coming September 16
Everything We Know About PS5's Price, Specs, Games, And Release Window
Sony Is Taking PS5 Pre-Order Reservations, And You Should Register ASAP

Will PS5 Be Backwards Compatible With PS4 games?

Cerny also confirmed the PS5 will be backwards compatible with PS4 games, as the two consoles are built upon similar internal architectures. This will be welcome news for those who were disappointed by the PS4's lack of backwards compatibility with PS3, PS2, and PS1 games.

In terms of which games players can expect to play, the full list hasn't been confirmed. However, Cerny noted that PS4's 100 most played games will be playable on PS5 at launch and all will run even better than before. "Running PS4 and PS4 titles at boosted frequencies has also added complexity," Cerny said. "The boost is truly massive this time around and some game code just can't handle it. Testing has to be done on a title by title basis. Results are excellent though. We recently took a look at the top 100 PlayStation 4 titles as ranked by playtime and we're expecting almost all of them to be playable at launch on PlayStation 5."

He also discussed how backwards compatibility will be approached in the PS5 internally, and how the functionality will not be removed upon subsequent console iterations given the nature of their approach to designing the feature. "One way you can achieve backwards compatibility is to put the previous console's chip set into the new console, like we did with some PlayStation 3s," he said."But that's, of course, extremely expensive. A better way is to incorporate any differences in the previous console's logic into the new console's custom chip. Meaning that, even as the technology evolves, the logic and feature set that the PlayStation 4 and PlayStation 4 Pro titles rely on is still available in backwards compatibility mode. One advantage of this strategy is that, once backwards compatibility is in the console, it's in. It's not as if a cost down will remove backwards compatibility like it did on PlayStation 3."

SIE president Jim Ryan told GameSpot sister site CNET backwards compatibility and cross-gen are important for the PS5 to help players have a seamless transition.

"Whether it's backwards compatibility or the possibility of cross-generational play, we'll be able to transition that community to next-gen," he said. "It won't be a binary choice about whether you have to be either on PlayStation 4 or next-gen to continue your friendship."

In yet more welcome news, PS4 games will even run faster than they do on your current console, in part because the PS5 will contain a solid state drive, as opposed to hard drives that current consoles ship with. Cerny has demonstrated a load screen from Insomniac's Spider-Man taking less than a second on a PS5 development kit, compared with 15 seconds on a PS4 Pro.

Sony showed off the faster loading times during an investor presentation in May. You can see the video below, which was captured by Wall Street Journal reporter Takashi Mochizuki.

Sony has not yet explicitly discussed the subject of backwards compatibility for PS3, PS2, or PS1 games on PS5. However, a Ubisoft support site page says those systems' games will not be supported.

PS5 Specs And Disc Drive

This is where Sony has been surprisingly forthright with new information. The company has confirmed the PlayStation 5 will contain an AMD chip that has a CPU based on the third-generation Ryzen. It'll have eight cores of the seven-nanometer Zen 2 microchip. The console will also support 8K gameplay, but this will of course be dependent upon TVs catching up.

Graphics will be driven by a custom version of Radeon's Navi line. This graphics chip will support ray-tracing, something which is starting to become popular in movies and video games. Although it is traditionally thought of as a lighting technique, Cerny says this technique could also improve game audio. In fact, PS5 will fully support 3D audio.

The aforementioned SSD is a big detail too, as it means games will load faster and be able to handle more objects on-screen at once than current HDD-driven consoles. Characters and cameras could move faster through game worlds, as environments could be loaded in much faster than they are at present. It will also lead to faster install times for games and patches.

The PS5 will have two options available–one has a disc drive and the other does not. Apart from a small form factor difference, these consoles are exactly the same in terms of power and other features. PS5 discs will have a capacity of 100 GB, and the console will also support 4K Blu-Rays.

Sony has also confirmed that the PS5 is capable of supporting 4K visuals at 120Hz for those who have TVs that can support that. 120Hz is a refresh rate around double the rate of standard TVs. You can check the full specs below:

PlayStation 5 Specs

| Component | Spec |
| --- | --- |
| CPU | 8x Zen 2 Cores at 3.5GHz (variable frequency) |
| GPU | 10.28 TFLOPs, 36 CUs at 2.23GHz (variable frequency) |
| GPU Architecture | Custom RDNA 2 |
| Memory/Interface | 16GB GDDR6/256-bit |
| Memory Bandwidth | 448GB/s |
| Internal Storage | Custom 825GB SSD |
| IO Throughput | 5.5GB/s (Raw), Typical 8-9GB/s (Compressed) |
| Expandable Storage | NVMe SSD Slot |
| External Storage | USB HDD Support |
| Optical Drive | 4K UHD Blu-ray Drive |

PS5 Controller

Sony has opened up on its vision for the PlayStation 5's controller by saying: "One of our goals with the next generation is to deepen the feeling of immersion when you play games, and we had the opportunity with our new controller to reimagine how the sense of touch can add to that immersion.

"To that end, there are two key innovations with the PlayStation 5's new controller. First, we're adopting haptic feedback to replace the 'rumble' technology found in controllers since the 5th generation of consoles. With haptics, you truly feel a broader range of feedback, so crashing into a wall in a race car feels much different than making a tackle on the football field. You can even get a sense for a variety of textures when running through fields of grass or plodding through mud.

"The second innovation is something we call adaptive triggers, which have been incorporated into the trigger buttons (L2/R2). Developers can program the resistance of the triggers so that you feel the tactile sensation of drawing a bow and arrow or accelerating an off-road vehicle through rocky terrain. In combination with the haptics, this can produce a powerful experience that better simulates various actions. Game creators have started to receive early versions of the new controller, and we can't wait to see where their imagination goes with these new features at their disposal."

On April 7, Sony shared additional details, reconfirming that the controller uses a rechargeable battery. It also revealed the design, which you can see above–it has a tone-tone look and features a built-in microphone, so you don't need to wear a headset for online voice chat. Furthermore, the Share button from the PS4's DualShock has been replaced with what Sony has now dubbed the Create button. Details on what that change means have not been shared, with Sony explaining in a PlayStation Blog post, "With Create, we're once again pioneering new ways for players to create epic gameplay content to share with the world, or just to enjoy for themselves."

SIE boss Jim Ryan added, "DualSense marks a radical departure from our previous controller offerings and captures just how strongly we feel about making a generational leap with PS5. The new controller, along with the many innovative features in PS5, will be transformative for games–continuing our mission at PlayStation to push the boundaries of play, now and in the future. To the PlayStation community, I truly want to thank you for sharing this exciting journey with us as we head toward PS5's launch in Holiday 2020. We look forward to sharing more information about PS5, including the console design, in the coming months."

PS5 Accessories

Along with the reveal of the console's look, Sony detailed several accessories that it'll make available alongside the console. Here's the rundown so far:

PULSE 3D™ wireless headset – offering 3D audio support and dual noise-canceling microphones
HD Camera – featuring dual 1080p lenses for gamers to broadcast themselves along with their epic gameplay moments
Media Remote – a remote control with built-in microphone to navigate movies and streaming services with ease
DualSense™ Charging Station – for convenient charging of two DualSense™ Wireless Controllers

Sony hasn't yet given any release dates or price points for any of its PS5 accessories.

PS5 UI

Unlike the Xbox Series X, which will essentially be running the same user interface as the Xbox One when it launches in late 2020, the PS5 will be getting a complete overhaul. It will be a mix of things that worked on PS4 as well as entirely new concepts.

Thus far, we've only really seen the startup screen for the system, which isn't overly flashy, but we'll likely see more of the user interface as we get closer to launch.

Unreal Engine 5 Gameplay

On May 13 as part of Geoff Keighley's Summer Games Fest, Epic Games showcased the Unreal Engine 5 for the first time with a gameplay demonstration running on PS5. This demo was not for a full game, but rather a slice of what the PS5 can do while using Epic Games' new technology. It featured extremely realistic visuals, no texture pop-in, a smooth framerate, and the ability to transfer assets from films directly into games rather than have to considerably rework them. Unreal Engine 5 will power Fortnite on PS5 by mid-2021.

This technology will not be limited to the PS5, however. Epic Games CEO Tim Sweeney clarified a few days after the event that the Xbox Series X will support the demo's technology, as well, including its Lumen lightning systems and Nanite geometry.

Can I Use Expandable Storage With PS5?

The PS5 allows users to install non-Sony proprietary expandable storage, giving you the option to purchase off-the-shelf parts to slot into the system. According to a Digital Foundry report, "NVMe PC drives will work in PlayStation 5, [but] the only problem is that PC technology is significantly behind PS5 [and] Sony needs to validate them to ensure that they will work properly."

In Cerny's talk discussing the PS5, he noted that Sony was testing expandable storage devices to ensure that they can physically fit into the PS5 and also deliver the required performance. The company has advised people not to purchase drives ahead of it revealing its recommendations, so don't jump the gun just yet in your efforts to prepare yourself for the incoming launch. PS5-compatible SSD storage is expected to come "a bit past" launch, though.

Sony's approach is far different from Xbox Series X, which will support external storage devices but only for Xbox One games and other media. For Xbox Series X games, they will require proprietary cards.

Will PS5 Support PSVR?

The current PSVR will indeed be supported by PS5, as will the PlayStation Move controllers. "I won't go into the details of our VR strategy," Cerny has stated, "beyond saying that VR is very important to us and that the current PSVR headset is compatible with the new console." The system architect stopped short of saying whether a new PSVR device will ever come out, however.

The Logo

It was believed that Sony's briefing at CES 2020 could bring with it some PlayStation 5 news, but that only barely turned out to be the case. Sony's Jim Ryan appeared on stage to share some impressive stats regarding the PS4 and to reveal the PlayStation 5 logo, which you can see below. It's hardly surprising, maintaining the same style used for recent generations. Beyond that, Sony had nothing new to discuss about PS5 during the tech-focused event.

Game Cases

Sony isn't shifting drastically from the PS4's game box design for the PS5, but it is changing a few colors. PS5 game cases feature a white banner at the top with black lettering instead of the blue banner with white lettering they featured before.

Energy Efficiency

Though Sony has been generally quiet about the PS5 since its announcement, it came forward to reveal just slightly more information in conjunction with the announcement of a United Nations initiative. The Playing for the Planet alliance aims to make the video game industry more environmentally friendly. To that end, Sony announced that the next generation of its hardware will use dramatically less power when placed into suspend/sleep mode. Just one million PS5 users turning on the energy-efficient feature would save enough electricity to power 1,000 US homes. The company is also conducting a carbon footprint assessment and looking into more energy-efficient data centers.

PS5 Games

At its June 11 PS5 reveal event, Sony detailed a big slate of games that are coming to the next-gen console, including several exclusives. Here's the full list of everything shown during the livestream:

Grand Theft Auto V
Marvel's Spider-Man: Miles Morales
Gran Turismo 7
Ratchet & Clank: Rift Apart
Project Athia
Stray
Returnal
Sackboy: A Big Adventure
Destruction Allstars
Kena: Bridge of Spirits
Goodbye Volcano High
Oddworld: Soulstorm
Ghostwire: Tokyo
Jett: The Far Shore
Godfall
Solar Ash
Hitman 3
Astro's Playroom
Little Devil Inside
NBA 2K21
Bugsnax
Demon's Souls
Deathloop
Resident Evil: Village
Pragmata
Horizon: Forbidden West

Still, the full launch games list has not been revealed.

Fortnite will be available on PS5 at launch and will support cross-progression and cross-play. It will move to Unreal Engine 5 on PS5 in 2021.

Destiny 2 will also be available on PS5, and current players on PS4 will be able to upgrade to the next-gen version of the game for free. In addition, Destiny 2 will include cross-play across generations, so PS4 and PS5 players will be able to play together.

The next Battlefield game will also be coming to PS5 in addition to Xbox Series X in 2021, developer DICE confirmed in April.

Assassin's Creed Valhalla will be coming to current-generation systems as well as next-generation systems, including the PS5. However, the first gameplay we see for the title will be from the Xbox Series X version, and it's unclear as of now what the differences will be between platforms.

Control will be available on PS5 and those who buy the game's Ultimate Edition will receive a free next-gen upgrade. However, those who bought any other version of the game will have to purchase it again.

Another game possibly confirmed to be playable on PS5 is the Final Fantasy VII remake, after Square Enix's president and CEO Yosuke Matsuda said: "I believe that our teams have made it so that the game will support both the next generation and the current generation of consoles. I believe it is being developed so that it is going to be playable on both, so I'm not really concerned about that and I believe that the fans are also going to be able to enjoy it on both, including the next-generation of consoles."

However, it's not clear whether Matsuda was referring to a dedicated PS5 edition of the game, or if he was simply referring to the PS4 version being playable on PS5 via backward compatibility. If it's the latter, then we can technically count every PS4 game as playable on PS5.

PS5 UI

PlayStation 5's new user interface will allow you to see more details about friends' games without opening the applications themselves. "Even though it will be fairly fast to boot games," says Cerny, "We don't want the player to have to boot the game, see what's up, boot the game, see what's up. Multiplayer game servers will provide the console with the set of joinable activities in real time. Single-player games will provide information like what missions you could do and what rewards you might receive for completing them—and all of those choices will be visible in the UI. As a player you just jump right into whatever you like."

Source: Read Full Article