Ratchet & Clank Rift Apart releases later this week and reviews for the latest PS5 exclusive from Insomniac have just dropped. Here's what all of the critics are saying about the latest entry into the Ratchet & Clank series.
Our review of Rift Apart said that it was, "a magnificent game, one that sets the series on a clear path forward. Wherever it goes next, Rivet has to be there". This response seems to a universal one as Rift Apart currently sits at a very impressive 89 on Metacritic.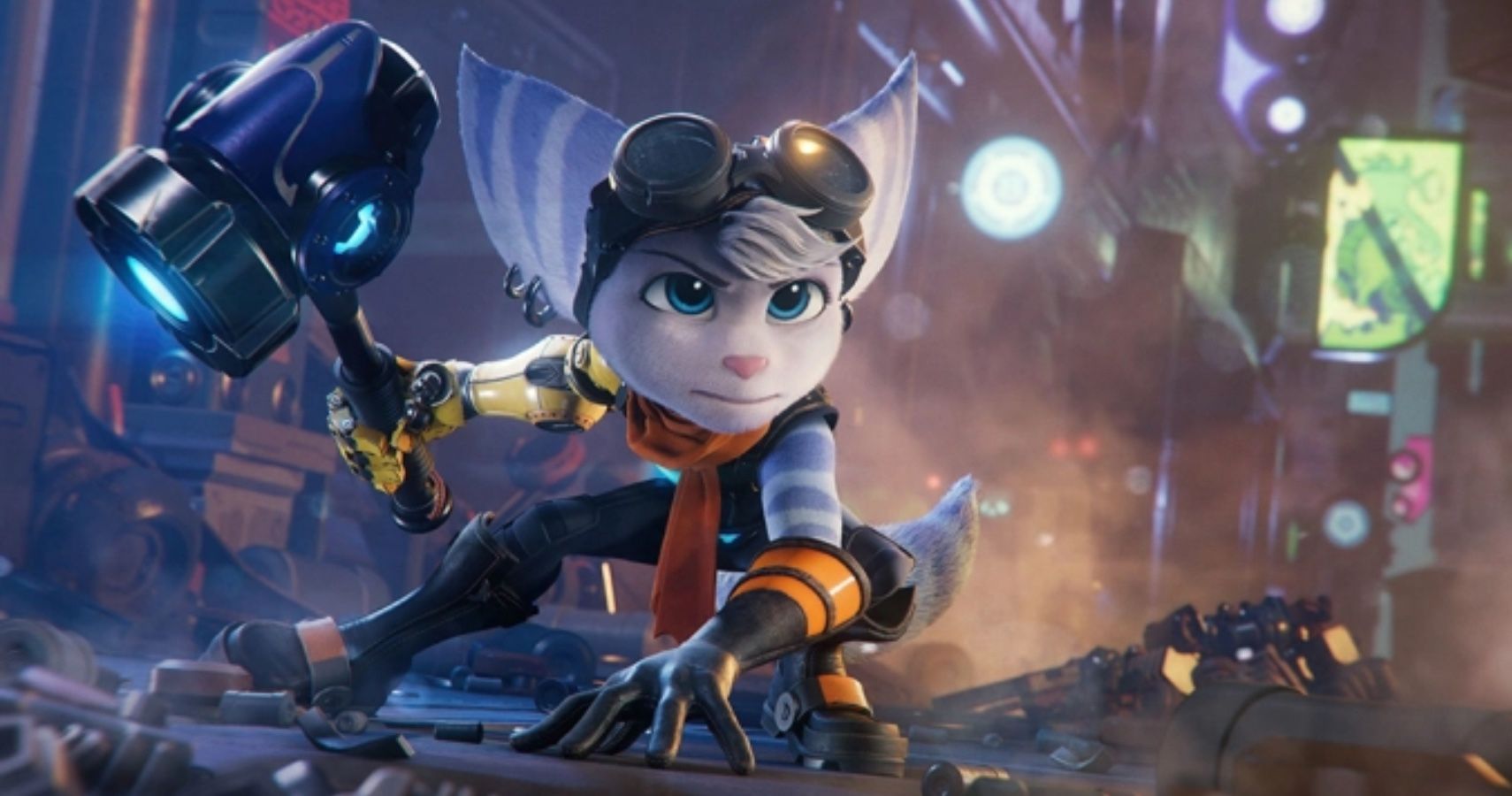 Here's what all of the leading sites and critics are saying about Ratchet & Clank Rift Apart.
TheGamer: 4.5/5
IGN: 9/10
GameSpot: 9/10
VG24/7: 5/5
VGC: 4/5
Wffctech: 9.5/10
Gamesrader+: 5/5
PushSquare: 8/10
Easy Allies: 8.5/5
VentureBeat: 5/5
The general consensus is a very positive one, with many critics calling this the best Ratchet & Clank yet. Rift Apart currently stands at 89 on Metacritic and OpenCritic. It sits just in front of titles like It Takes Two, Hitman 3, and Super Mario 3D World: Bowser's Fury. It's important to note as well that Bowser's Fury is a re-release, and is the only game with the same score currently.
Praise is given to the fantastic graphics, the use of the Dualsense and PS5, and the refined formula. Many critics are hailing it as the first proper PS5 game worth getting, and the best showcase of what the system can do. Rift Apart has received a good number of perfect scores according to Metacritic, making it yet another PS5 exclusive with great critical reception. To compare it to Insomniac's last game, Miles Morales, it's currently standing at 4 more points overall.
Although reception to the game seems almost universally positive, with 98% of critics recommending the game, there were some smaller criticisms throughout. Some of the criticisms include the game's relatively short length, as well as a number of glitches and crashes that were encountered during playthroughs. Some critics also were less positive on the game's story, with some claims that it dials down the humour to Pixar levels.
Source: Read Full Article