Resident Evil Village has won the Steam Award for best game of 2021. The Steam Awards are handed out each year based on a user vote of several nominees that were announced last month. Resident Evil Village was pitted against New World, Valheim, Cyberpunk 2077, and Forza Horizon 5, but managed to beat them all to be crowned Game of the Year.
The game came as part of Capcom's continued push into PC gaming that started with Resident Evil 7. Released on May 7, RE: Village quickly gained rave reviews not just for its console release but also its performance on PC. By October, Village had surpassed 5 million in sales and became a Platinum seller on Steam for the year.
With so many great titles vying for Game of the Year, Resident Evil Village winning this category is truly an accomplishment.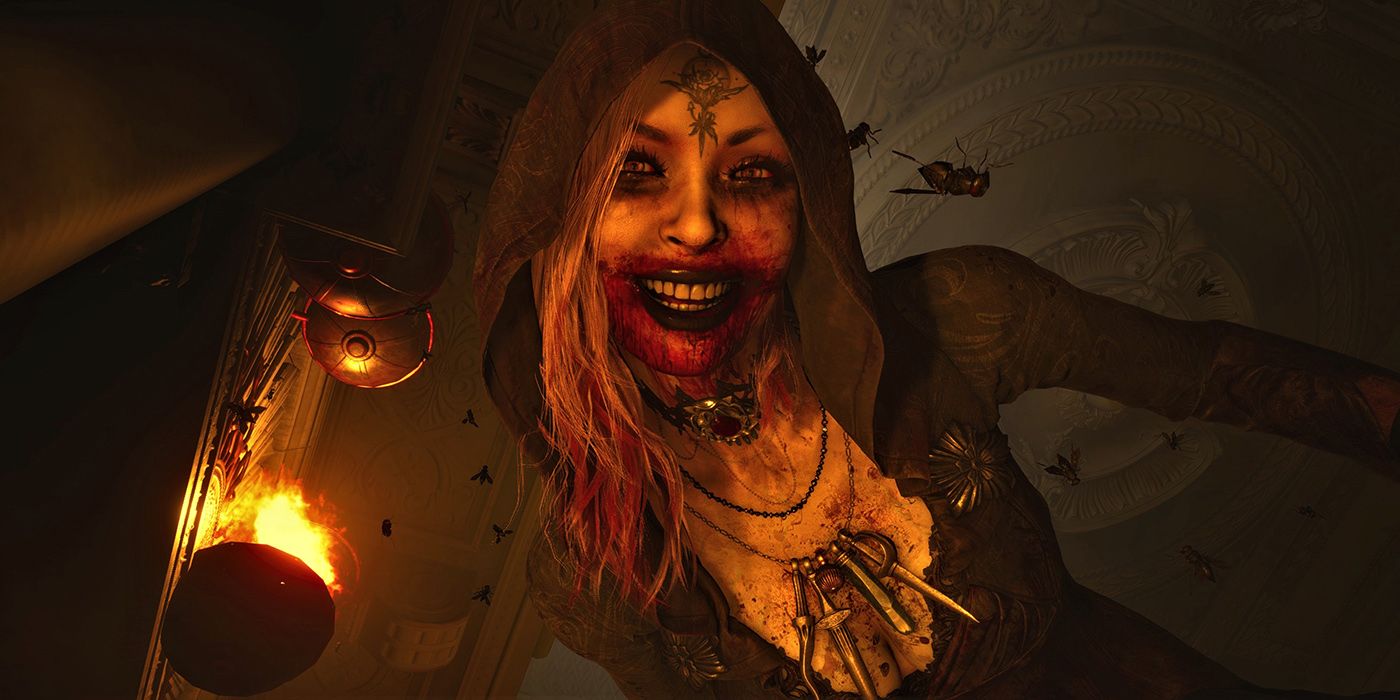 Here is the full list of winners for The Steam Awards 2021:
Game of the Year – Resident Evil Village
VR Game Of The Year – Cooking Simulator VR
Labor of Love – Terraria
Better With Friends – It Takes Two
Outstanding Visual Style – Forza Horizon 5
Most Innovative Gameplay – Deathloop
Best Game You Suck At – Nioh 2: The Complete Edition
Best Soundtrack – Marvel's Guardians Of The Galaxy
Outstanding Story-Rich Game – Cyberpunk 2077
Sit Back And Relax – Farming Simulator 2022
All in all, there aren't too many surprises on this list. Terraria taking the Labor of Love award makes sense as Terraria has more owners than any of the games nominated for a Steam Award in 2021. Some even buy whole new gaming rigs just to play Terraria at a stupendously high resolution and 200 fps. Ditto It Takes Two, which won Better with Friends as was this year's grand winner at The Game Awards. And there are a lot of highly organized farmers out there, explaining Farming Simulator 2022.
Just about the only controversial win here is Cyberpunk 2077, which beat out Life Is Strange: True Colors, Days Gone, and Mass Effect: Legendary Edition. Maybe this is a sign that things are finally turning around for Cyberpunk.
Source: Read Full Article