"From the lowly crime-ridden streets to the castle overlooking the city," Skyblivion lead K Rebel said. "Welcome to Bravil."
Skyblivion is a fan-made project seeking to remake the entirety of Oblivion in Skyrim's updated engine, bringing its visuals and gameplay closer to that of its sequel. It's in the final stretch now with major cities, landmarks, and other locations coming into their own.
We saw as much only a few weeks ago in Skyblivion's latest update video which showed Bruma in all its winter glory. But now, the team has released yet another update centred entirely around Bravil. Skyblivion shared a few screenshots to its Discord, showcasing this iconic Oblivion locale, complete with the signature rickety wooden architecture and luscious castle grounds. You can see those screenshots below.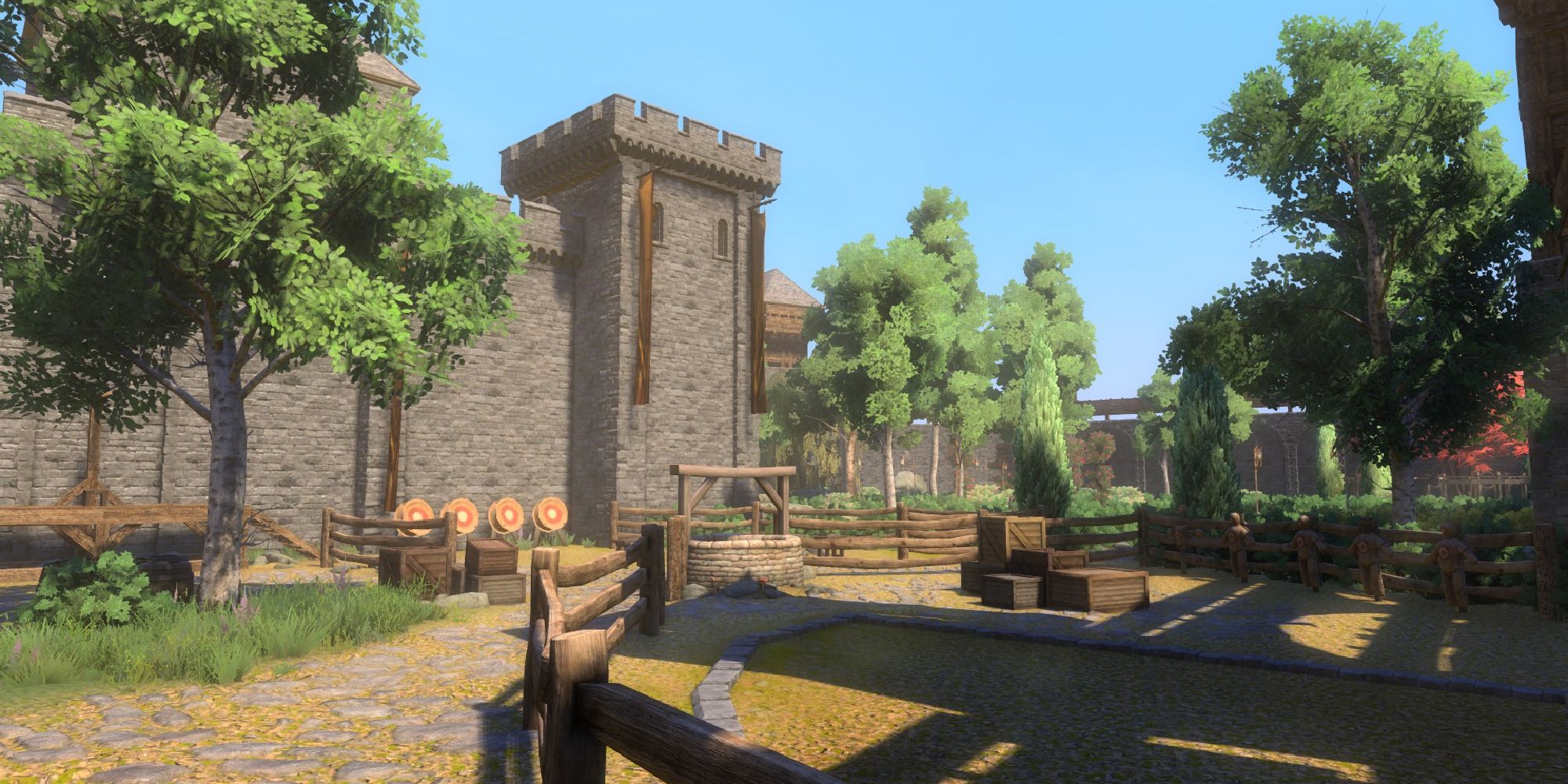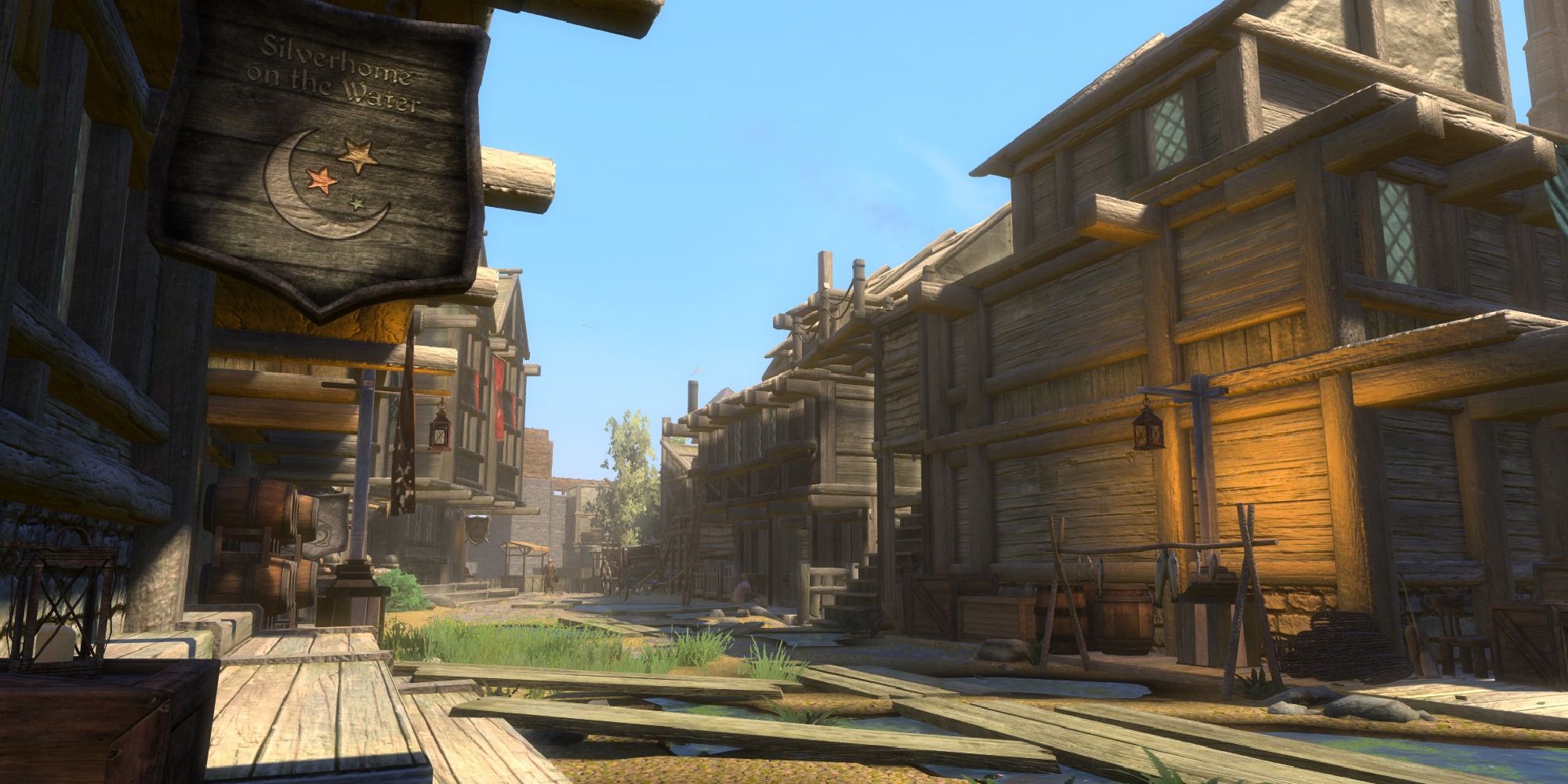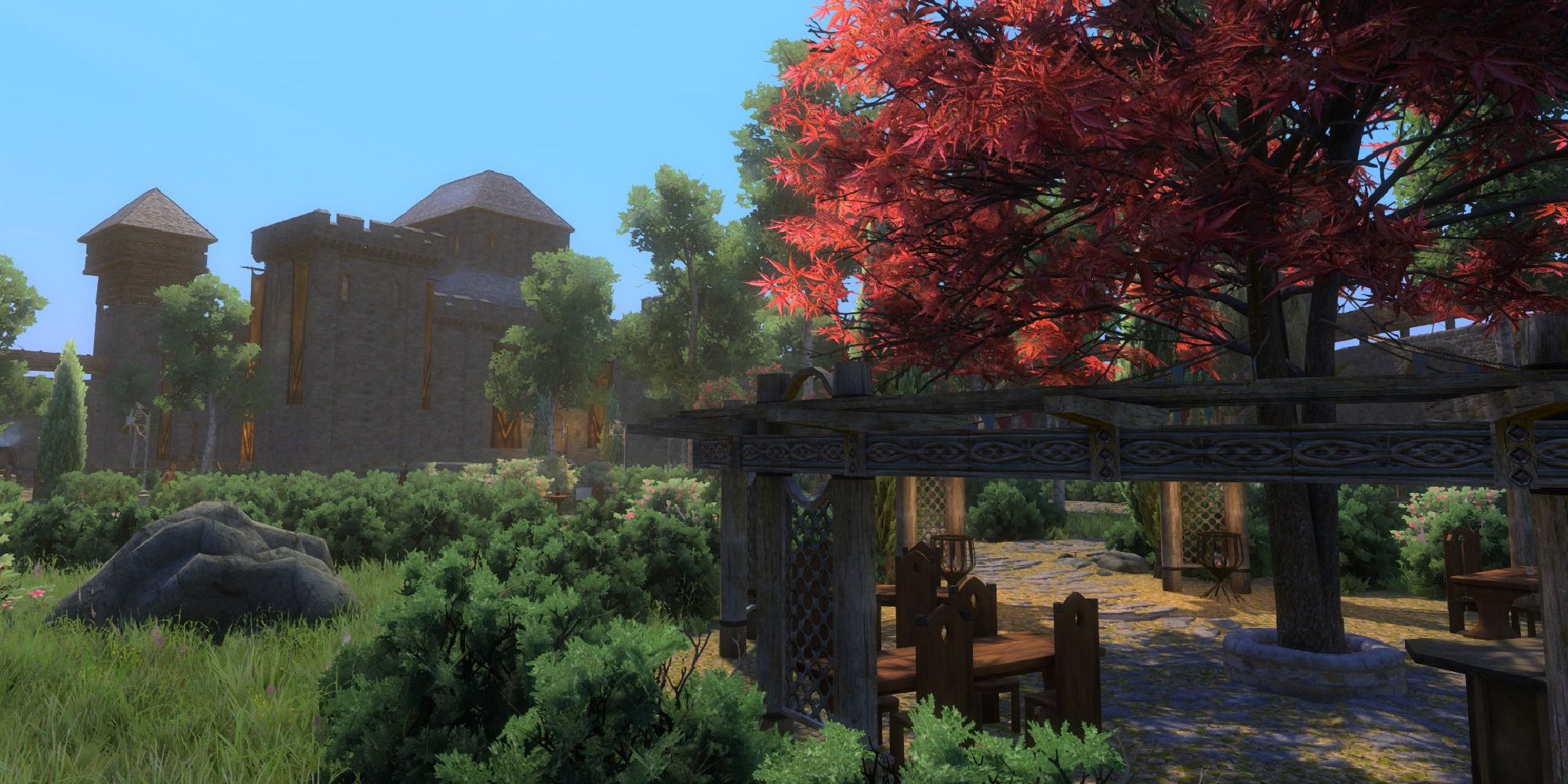 The concept art that built Skyblivion's vision of Bravil was pencilled by Hinimoto and Eric He, while the actual level design was put together by TheLootist. Together, they've created a familiar but fresh city, updating Oblivion's Bravil visually while giving it a Skyblivion spin.
The last time we got a major update on Bravil from the Skyblivion team was in May of last year, featuring the back alleys, towering gate, and water-laden streets with wooden planks awkwardly guiding civilians over top.
In many ways, Bravil is Oblivion's Markarth. The city was built on the top of an Ayleid settlement, much like how Markarth was a Dwemer city, but the actual Imperial town above is Imperial through and through. The Ayleid underbelly doesn't bleed to the surface like Markarth's stone walls and golden rims. And while Bruma is a neighbouring city to Skyrim, just by the border, Bravil is right by Elsweyr, and it even made an appearance in The Elder Scrolls Online.
The name Bravil actually comes from Bravillius Tasus, an Imperial who led a rebellion against the Ayleids, claiming the city for themselves. But at the heart of the city, magic remains, even if it isn't Ayleid – after all, the "Lucky Old Lady" statue is where its central story lies. There are reports of hooded figures chanting around it at night, a phantom lingering outside the walls when it gets dark, and someone stuck in their own dreams. Bravil is a magical and often cursed place and soon enough, we'll be able to explore it all over again.
Source: Read Full Article