One of the biggest holidays of the year is here once again–yes, we're talking about Star Wars Day (May the 4th), of course. Every year, we celebrate all things Star Wars on May 4, and this Monday is bringing a plethora of deals on Star Wars games, merch, and more. While you can ring in the holiday by watching the entire Skywalker Saga on Disney Plus, you can also shop for a ton of great Star Wars games at reduced prices. Retailers and digital storefronts have been getting a jumpstart on Star Wars Day with early discounts on PC, Xbox One, PS4, and Switch. Star Wars Jedi: Fallen Order is steeply discounted on PS4, Xbox One, and PC. Meanwhile, Steam has a ridiculous 26-game bundle for $76.86.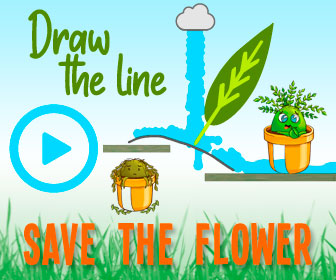 We've rounded up the best Star Wars Day game deals–separated by retailer–that you can shop right now. Steam and GOG are leading the way on PC with tons of classic Star Wars games for low prices. Console game deals aren't as robust, but you can still find some new adventures in a galaxy far, far away on PS4, Xbox One, and PC. While major retailers are getting in on the May the 4th action, their game deals are a bit lacking compared to the digitial storefronts; however, you can snag a physical copy of Star Wars Jedi: Fallen Order for just $35 at Amazon and Best Buy (please note that GameStop and Target are offering the game for $40, so we've left those deals out). So sit back, grab a new Star Wars game or two, and May the 4th be with you.
Some of the most exciting Star Wars deals today are on merch, collectibles, and movies, so be sure to check out our full roundup of all the best Star Wars Day 2020 deals and new products. And for more digital game deals, see our compilation of the best digital game deals this week.
Best Star Wars 2020 Game Deals
Amazon (PS4, Xbox One, PC)
Star Wars Battlefront II — $7.49 ($20) | PC (digital code)
Star Wars Jedi: Fallen Order — $35 ($60) | Xbox One, PC (physical copy with code)
Star Wars Jedi: Fallen Order — $30 ($60) | PC (digital code)
Best Buy (PS4, Xbox One, PC) — Only on May 4
Star Wars Jedi: Fallen Order — $35 ($60) | PS4, Xbox One, PC
Steam (PC) — Ends May 7
Star Wars Complete Collection (includes 26 games) — $76.86 ($292.74)
Star Wars Jedi Knight Collection — $9.16 ($34.95)
Lego Star Wars: The Complete Saga — $5 ($20)
Lego Star Wars: The Force Awakens — $4 ($20)
Star Wars Jedi: Fallen Order — $36 ($60)
Star Wars: Knights of the Old Republic — $3.49 ($10)
Star Wars: Knights of the Old Republic II – The Sith Lords — $3.49 ($10)
Star Wars: Battlefront II (2005) — $3.49 ($10)
Star Wars: The Force Unleashed — $7 ($20)
Star Wars: The Force Unleashed II — $7 ($20)
Star Wars: Republic Commando — $3.49 ($10)
Star Wars Jedi Knight: Jedi Academy — $3.49 ($10)
GOG (PC) — Ends May 7
Lego Star Wars: The Complete Saga — $5 ($20)
Lego Star Wars III: The Clone Wars — $5 ($20)
Star Wars: Battlefront (2004) — $5 ($10)
Star Wars: Dark Forces — $2.09 ($6)
Star Wars: Rogue Squadron 3D — $3.49 ($10)
Star Wars: TIE Fighter Special Edition — $3.49 ($10)
Star Wars: Starfighter — $2.09 ($6)
Star Wars: The Force Unleashed — $7 ($10)
Star Wars: The Force Unleashed II — $7 ($10)
Star Wars: Knights of the Old Republic — $3.49 ($10)
Star Wars: Knights of the Old Republic II – The Sith Lords — $3.49 ($10)
Star Wars Episode I: Racer — $3.49 ($10)
Humble (PC) – Ends May 7
Star Wars Jedi: Fallen Order — $36 ($60)
Star Wars Collection (includes 14 games) — $55 ($100)
Star Wars Classics Collection (includes eight games) — $18.54 ($53)
Star Wars Jedi Knight Collection — $9.19 ($20)
Star Wars X-Wing Bundle — $10.49 ($30)
Xbox Store (Xbox One) — Ends May 4
Star Wars Jedi: Fallen Order — $36 ($60)
Star Wars Jedi: Fallen Order Deluxe Edition — $42 ($70)
Star Wars Battlefront Ultimate Edition — $5 ($20)
Star Wars Battlefront II: Celebration Edition — $20 ($40)
Star Wars Battlefront II — $8 ($20)
Lego Star Wars: The Force Awakens — $8 ($20)
Pinball FX3 – Star Wars Pinball — $4 ($10)
Nintendo Eshop (Switch) — Ends May 6
Star Wars Jedi Knight: Jedi Academy — $17 ($20)
Star Wars Jedi Knight II: Jedi Outcast — $7.49 ($10)
Star Wars Pinball — $21 ($30)
PlayStation Store (PS4) — Most end May 13
Star Wars Jedi: Fallen Order — $36 ($60) | Ends May 5
Star Wars Battlefront II: Celebration Edition — $20 ($40)
Star Wars Bounty Hunter — $5 ($10)
Star Wars: Jedi Starfighter — $5 ($10)
Star Wars: Racer Revenge — $5 ($10)
Star War Pinball: Season 1 Bundle — $14.39 ($24)
Best Deals This Week
Free Games To Claim This Week: Rayman Legends, World War Z, And More
Here's Where You Can Get A Nintendo Switch Lite
PS4's Huge Spring Sale Is Live Now On PSN–See The Best Deals
Nintendo Switch's Massive Spring Eshop Sale Is Here–See The Best Deals
PS Plus Drops To $37.50 In Limited-Time PS4 Deal
Source: Read Full Article