Super Nintendo World in Universal Studios Hollywood in California is all set to open its doors on February 17, 2023. The announcement was made last year which mentioned an early 2023 opening date for the theme park.
As reported by The Orange County Register, the theme park will aim to recreate the world of popular Nintendo games in real life. Upon entering the park, visitors will walk through a green tunnel, similar to the one seen in Mario titles, which will lead towards the park area containing several attractions from different video games.
There will also be several life-sized loot boxes, alongside replicas of Princess Peach and Bowser's castles in there. All the rides and attractions in the park will be accessible via Power-Up bands that make you feel like you're in an actual video game. These bands can also be connected to an app, which will allow visitors to collect virtual coins and compete against other players. While the purpose of doing so remains a mystery, there might well be some sort of rewards linked to it.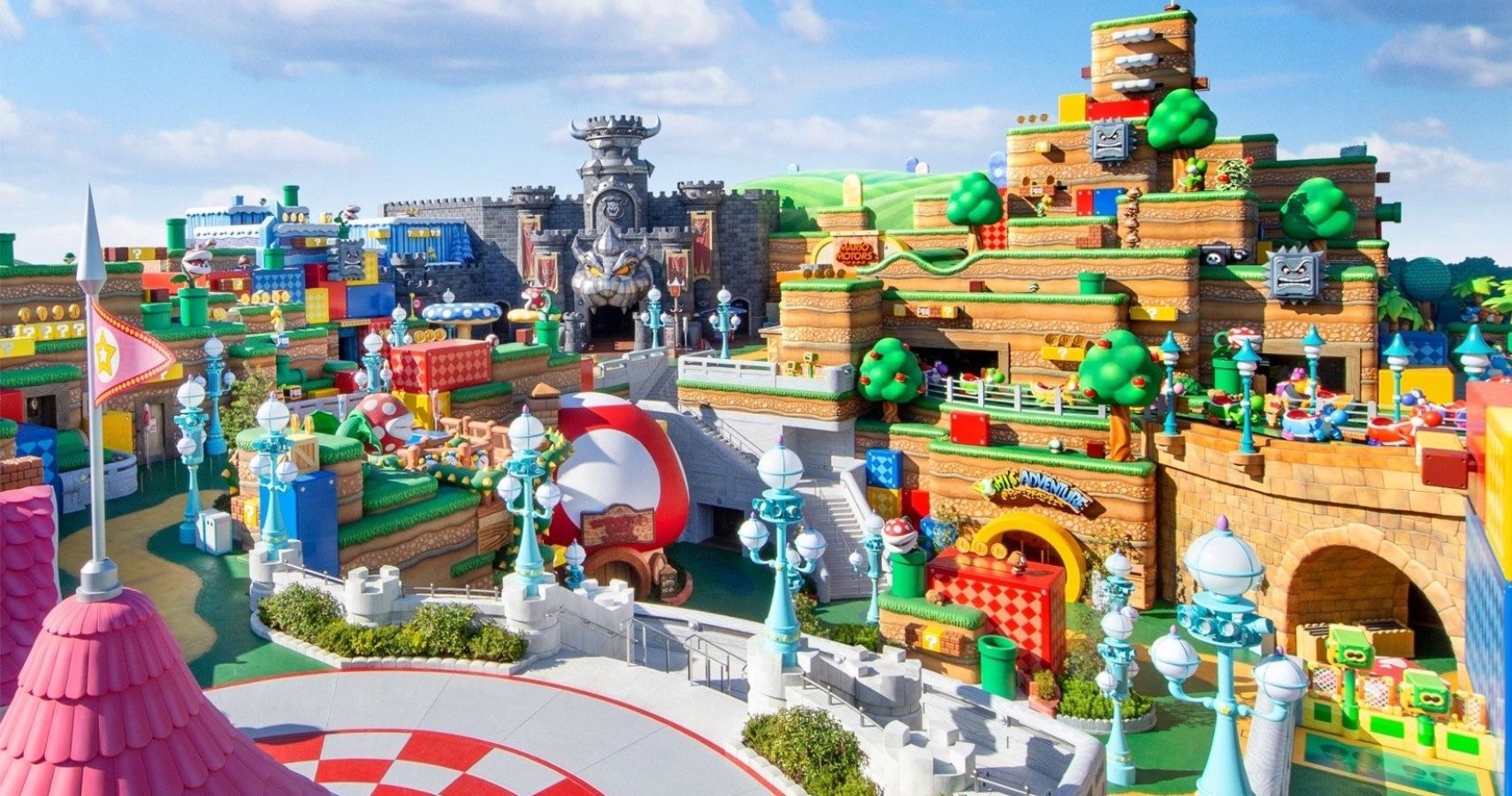 As for the attractions, The Mario Kart: Koopa's Challenge is one to look out for. It will be housed inside Bowser's castle and will provide a unique AR experience which will allow visitors to experience the world of Mario Kart and compete in it against other players. For dining and shopping, the park has a Toadstool Cafe and the 1-UP Factory respectively.
The first Super Nintendo World was introduced in Osaka, Japan in 2020. Shortly aftewards, three more of them were announced by Nintendo in collaboration with Universal at locations in California, Orlando in Florida, and Singapore. However, there is no update on an opening date for the other two so far.
Theme parks or attractions based on video games are growing in popularity. For instance, Sony is now venturing into this space as a Spanish theme park recently announced an upcoming ride based on PlayStation's Uncharted. It will be an indoor roller coaster which will look to deliver an experience similar to the high-octane action of the video game series.
Source: Read Full Article