Quick Links
Navigating The Changing Rooms
For this next scene from The Dark Pictures Anthology: The Devil in Me, you take control of Mark just after he escaped the Murder Castle through an air vent. He's outside the hotel now, but that still doesn't mean he's safe from danger – Du'Met is still someplace on the island, after all.
Now, Mark is searching for a way off the island, for his crew members, for anything to let him know he's not alone on an island with a murderer. Follow along with our guide below to get Mark through this exploratory scene smoothly.
Like the other games from The Dark Pictures Anthology, your playthrough of The Devil in Me is going to vary depending on your decisions as the player.
We at TheGamer have played through the game several times in an effort to find every path and decision available.
Getting Back Inside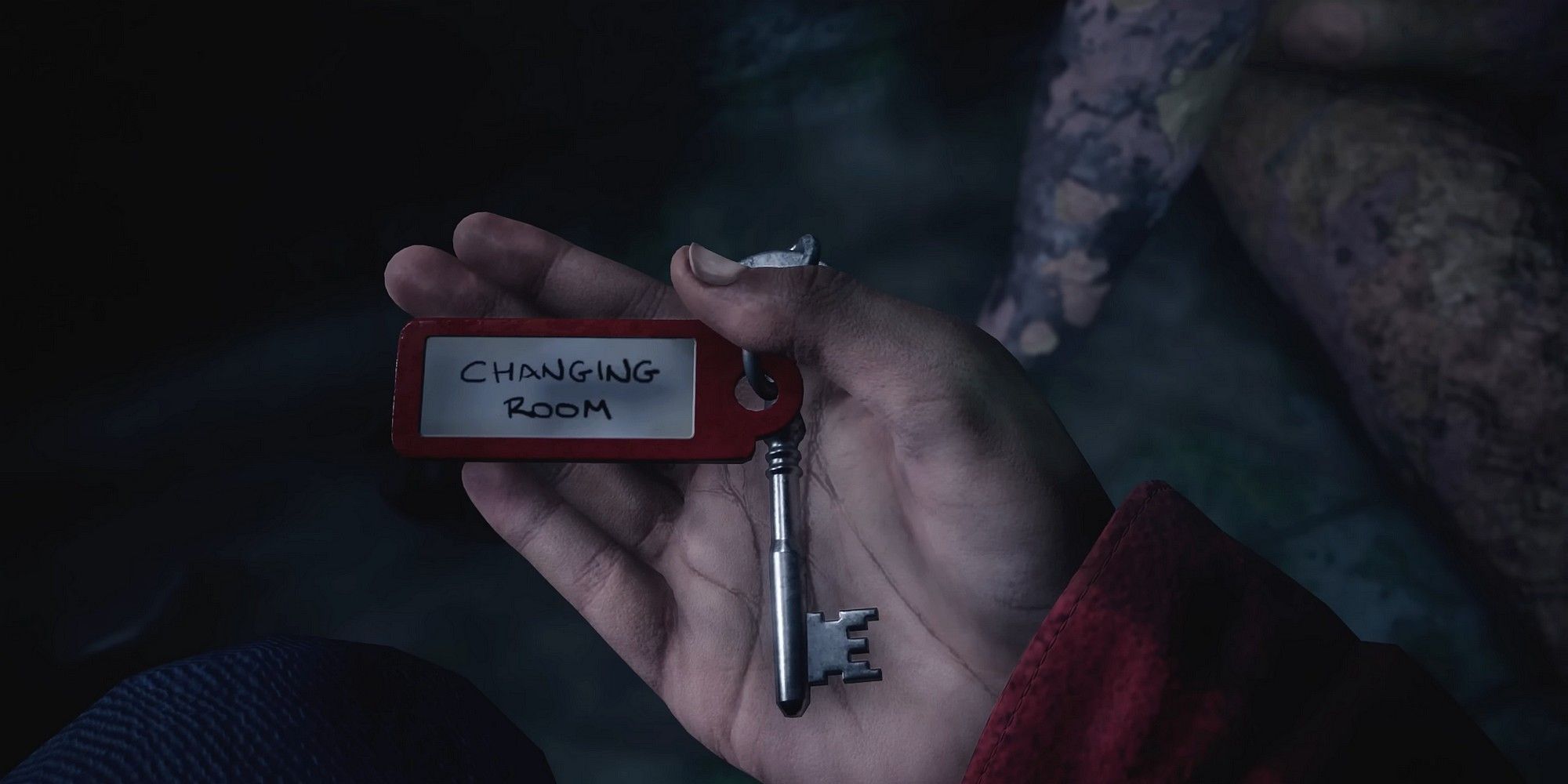 When you take control of Mark, there's a locked door almost immediately to your right. You can't do anything with it right now, but remember where it is, as you'll need it in a moment.
The key to this door is at the bottom of the empty pool, so head around to the far side of the construction fencing and walk down into the pool. The key is beside the animatronic corpse with a decidedly human-looking hand.
Once you have the key, go back to the locked door and use the key to get in.
Navigating The Changing Rooms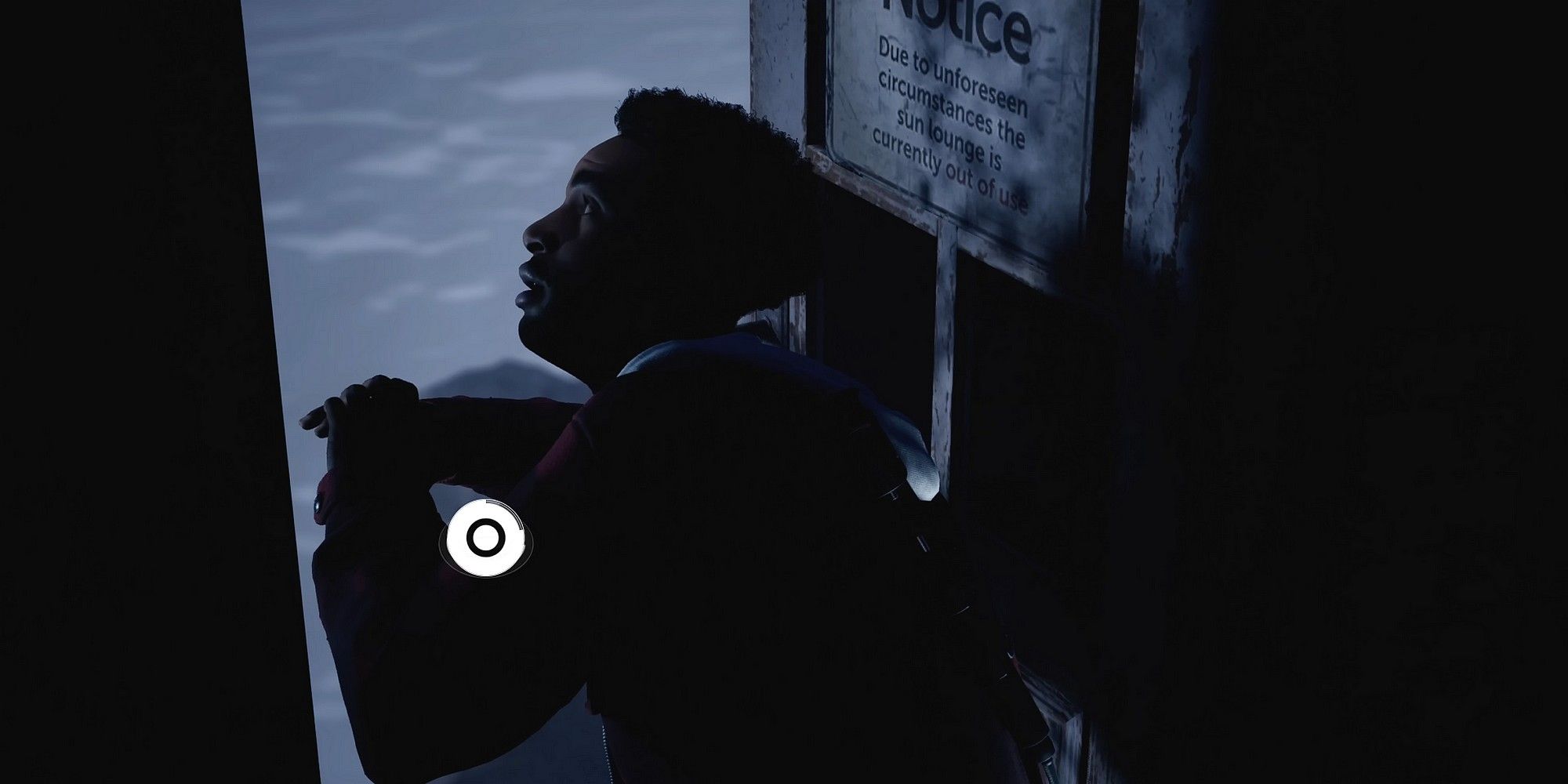 Inside the changing rooms, go down the left hallway and check out the stall doors that'll be on your right. Find the open changing room stall door and investigate the carnage inside before carrying on through the door at the end of the hall.
Go through this shower room here and through the exit on your left. To the left, after you've entered this next room is another mannequin body, next to which is the only collectible secret for this scene: a Wedding Ring.
Most of the area is filled with debris, making navigation difficult. In this corridor will be the only collectible picture premonition for this scene, Spiked. It's on the wall behind a gurney in the room with the red light, right before you leave.
After you've explored the area, use the door in the red-tinged room, and prepare for two immediate QTEs. If you miss the second QTE, Mark will fall from the cliff on which the pool house is sitting. If you succeed, he hops down carefully, ending up in the same place to end the scene.
Source: Read Full Article