Ubisoft has shown off an extended first look at The Division Resurgence, a mobile instalment in the apocalyptic looter shooter series.
The trailer gives us a look at what's changed in New York since we last saw it in The Division 2, as well as the changes the mobile-first interface has made for combat, upgrades, and navigation.
While the trailer is admittedly a little choppy, it is impressive how little a downgrade it looks from the first game. It takes us back to the Base of Operations, complete with NPCs walking about and vendors ready to sell you upgrades. Much of the game's RPG elements appear to be incredibly similar to The Division 2's, with looting and collecting gear sets and weapon modifications being the primary way to make your character more powerful.
As the team leave the base and into the open world, we see more of the city, which is being described as "totally open world". Most of the map appears to be similar to the one we explored in The Division, although with some new changes such as the addition of new NPC settlements, like the ones we saw in The Division 2.
Combat has also been upgraded, introducing new Specializations such as the Vanguard, which can more easily locate and identify enemies for the squad. Specializations from The Division 2 are also confirmed to be returning, as the player is a Demolitionist who can use the series' staple Seeker Mines to take out groups of enemies.
Of course, as this is a mobile game, the controls have been adapted for handheld devices, with things like movement and abilities being buttons on the touchscreen. It hasn't been announced whether it will support gamepads as an alternative control scheme.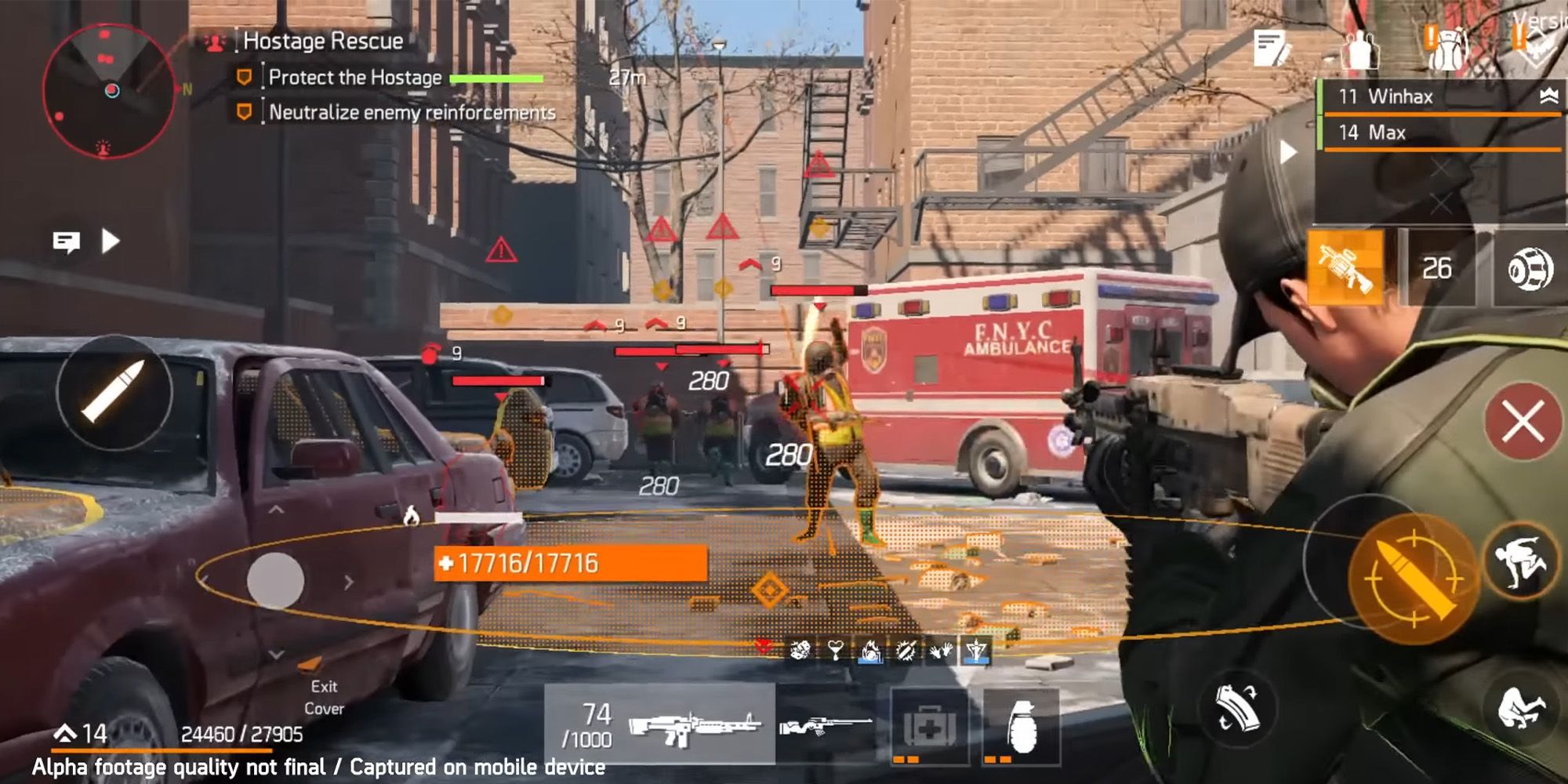 The Division Resurgence isn't a direct sequel to either the first or second games, and instead will be a "new story" that gives ga "unique perspective on key story events". As the trailer shows New York is still wintery, that likely places it sometime between The Division's Christmas setting and the summer of The Division 2.
A release date has not been given for The Division Resurgence, however applications for a closed alpha are currently open for both iOS and Android devices. As for The Division Heartland, the free-to-play spinoff of The Division 2; we'll just have to wait a bit longer for it.
Source: Read Full Article