The Flame In The Flood is a roguelike survival game that requires tactics, a good understanding of the world, and the right upgrades at the right time. After all, there's not much use in getting a water purifier before entering places where it doesn't rain. Ultimately, depending on how you choose to play this beautiful game, you'll need to prioritize certain upgrades first.
While some seem to be better than others, it's still recommended that you try to get all the upgrades as soon as you can to make traveling and living on the raft as easy as possible. It will also help with other elements like clothing if you get the upgrades sorted quickly. Nevertheless, there is still a recommended order to complete them.
7

Rudder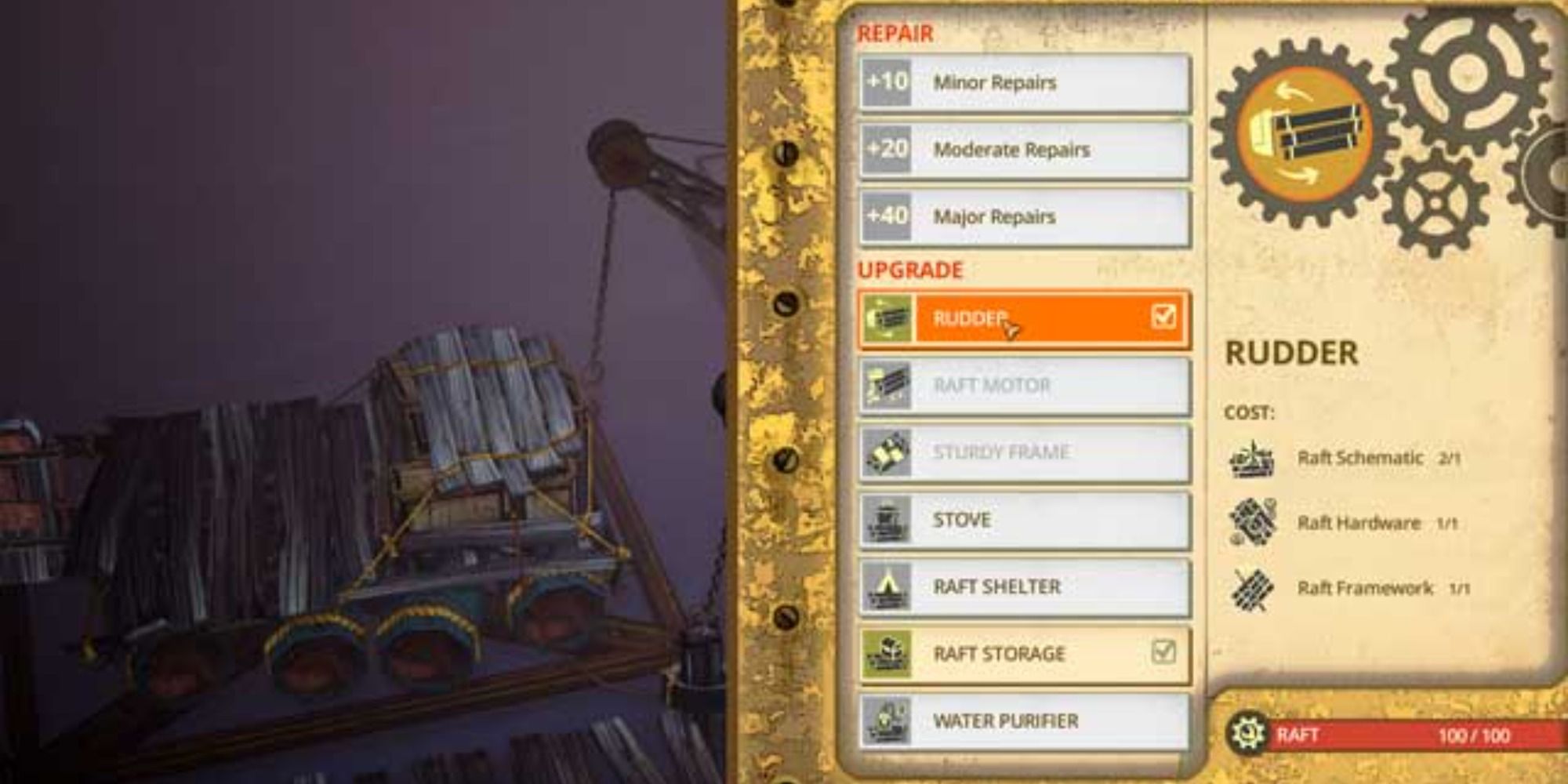 One of the most frustrating aspects of The Flame In The Flood is controlling the raft. It can often be relatively tricky and crashing too much causes constant repairs or worse. This is why it's vital that the first upgrade you look at getting is the Rudder. This grants the raft much more control and will allow you the ability to steer and move a little easier.
Thankfully, it's not too expensive to upgrade, costing only one Raft Schematic, one Raft Hardware, and one Raft Frame. Simply head to the Marina and upgrade as soon as you have these items.
6

Storage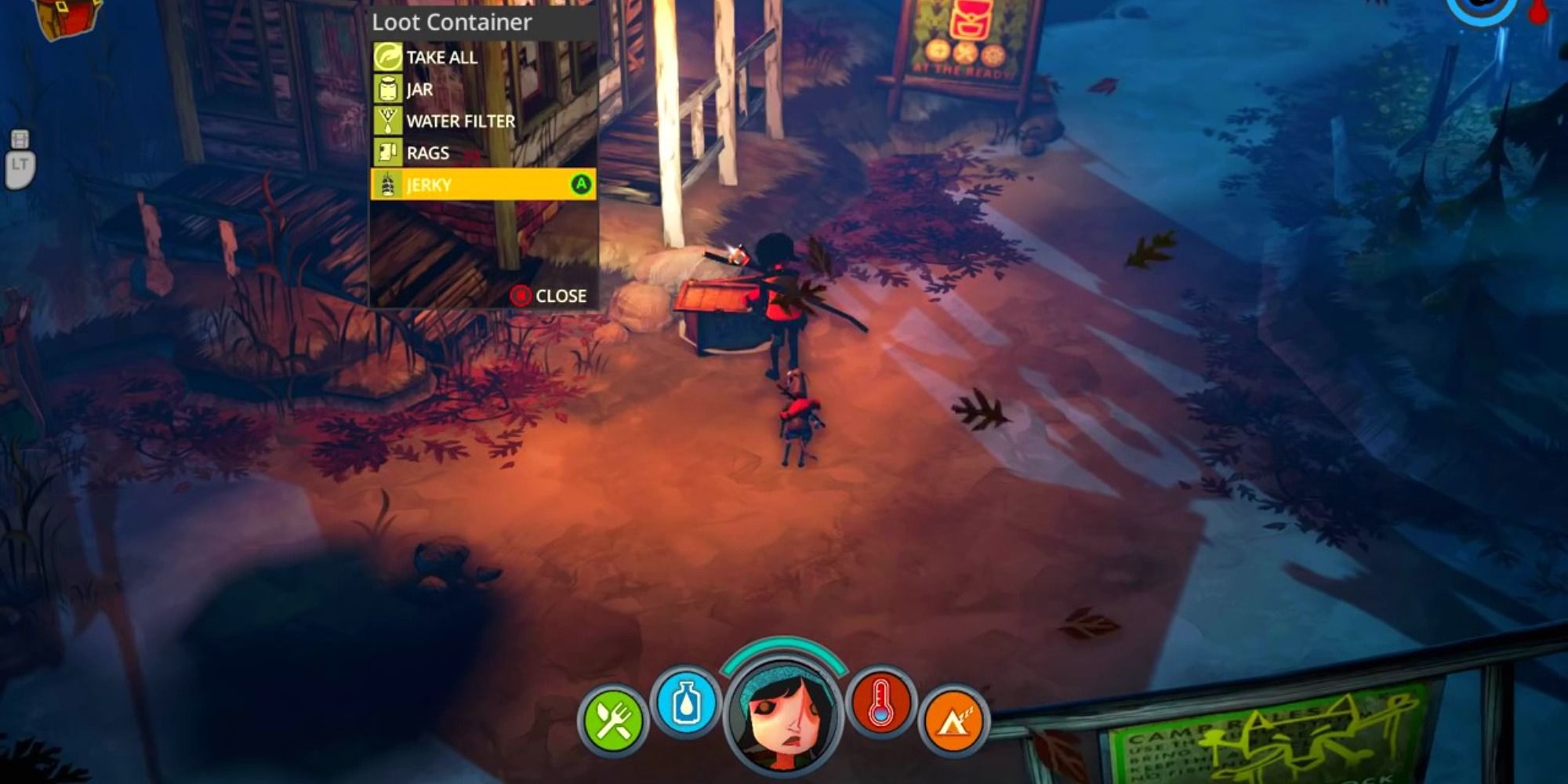 Once the control is made a little easier, the next thing that needs to be focused on is one of the most useful and arguably one of the best upgrades in the game. Raft storage is something everyone will struggle with at some point, but many people look at the upgrade and think it just adds a few slots. However, the Raft Storage upgrade doubles your raft inventory, making it unbelievably useful for hoarders.
No matter how you choose to play this game, the Raft Storage Upgrade is one of the most vital additions you can buy.
It's also fantastically cheap to get, needing only one Raft Schematic, one Raft Hardware, and one Raft Frame.
5

Sturdy Frame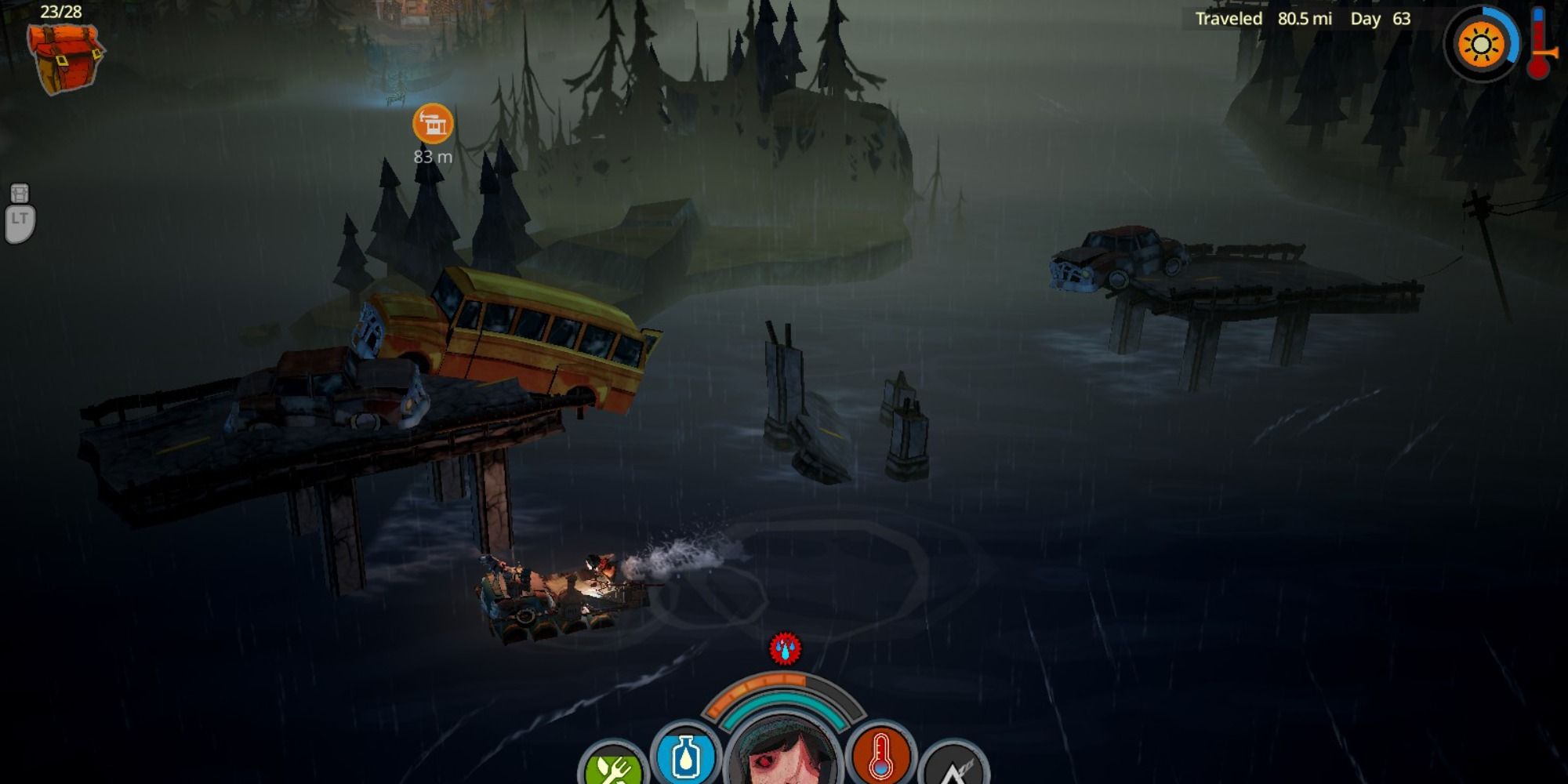 While the Rudder upgrade may be useful and does undoubtedly change the game when you get it, many will still find themselves crashing into things due to the lack of a good turning circle. So, with such low health and likelihood to crash, it often spells disaster, turning many away from setting sail often.
That being said, if you get the Sturdy Frame then you may be feeling much better about navigating the raft as a whole. This is because this upgrade will reduce how much damage your raft will take when it hits something. This keeps the raft intact and allows you to master the steering skills. It costs one Raft Schematic, two Raft Hardware, and two Raft Frames.
4

Shelter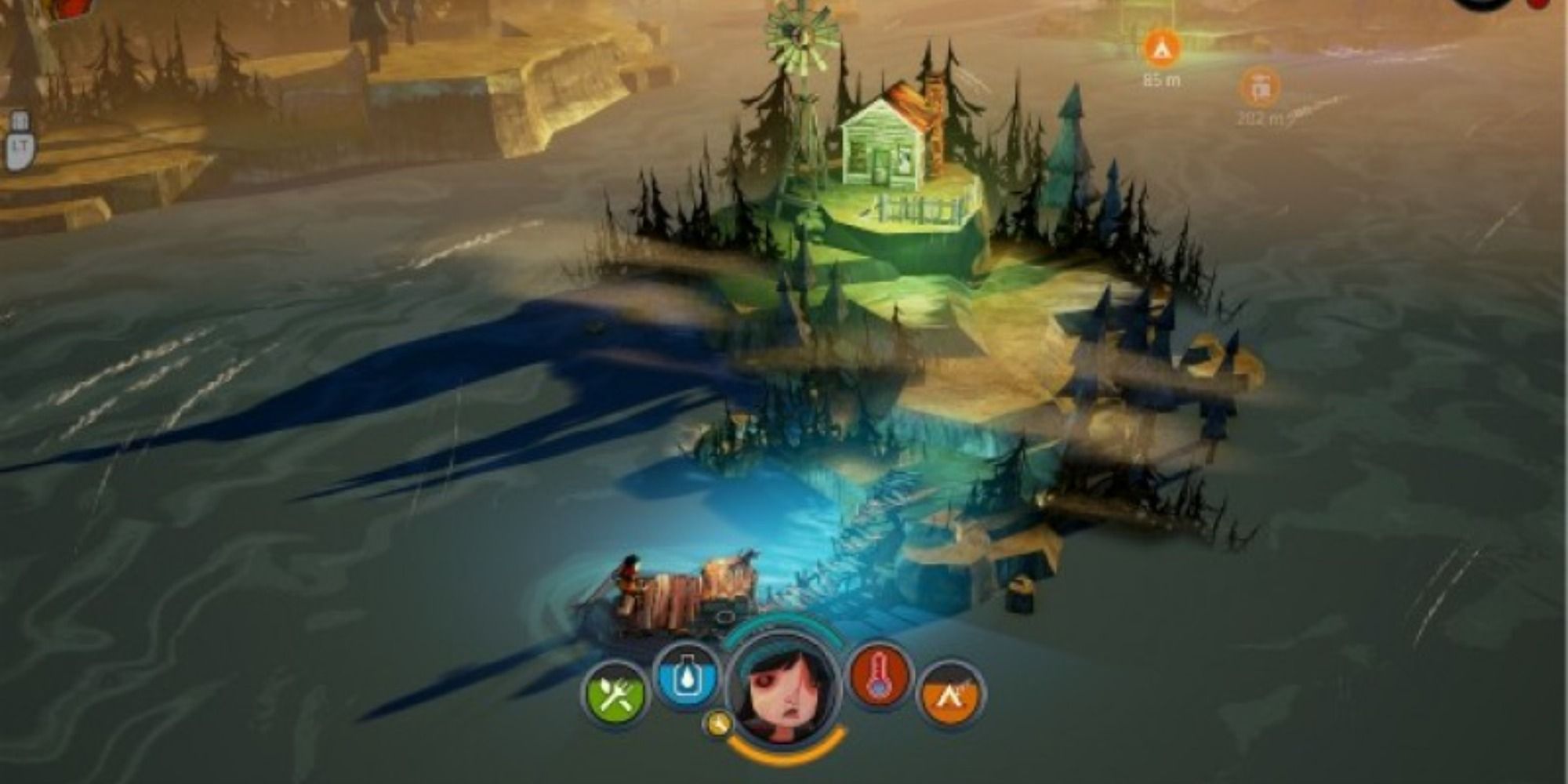 When it comes to The Flame In The Flood, it can be easy to simply combat the unforgiving weather by creating the right clothes or simply taking necessary precautions to make sure you end up sleeping in a normal building, so you don't lose any warmth and put yourself in danger.
Luckily, this doesn't need to last forever, building a Raft Shelter will change the game and allow for exploration without the fear of freezing to death. It allows you to sleep away from the safety of buildings and will stop the risk of losing any warmth. For most people, this is a game-changer. Grab it for two Raft Schematics, two Raft Hardware, and three Raft Frames.
3

Stove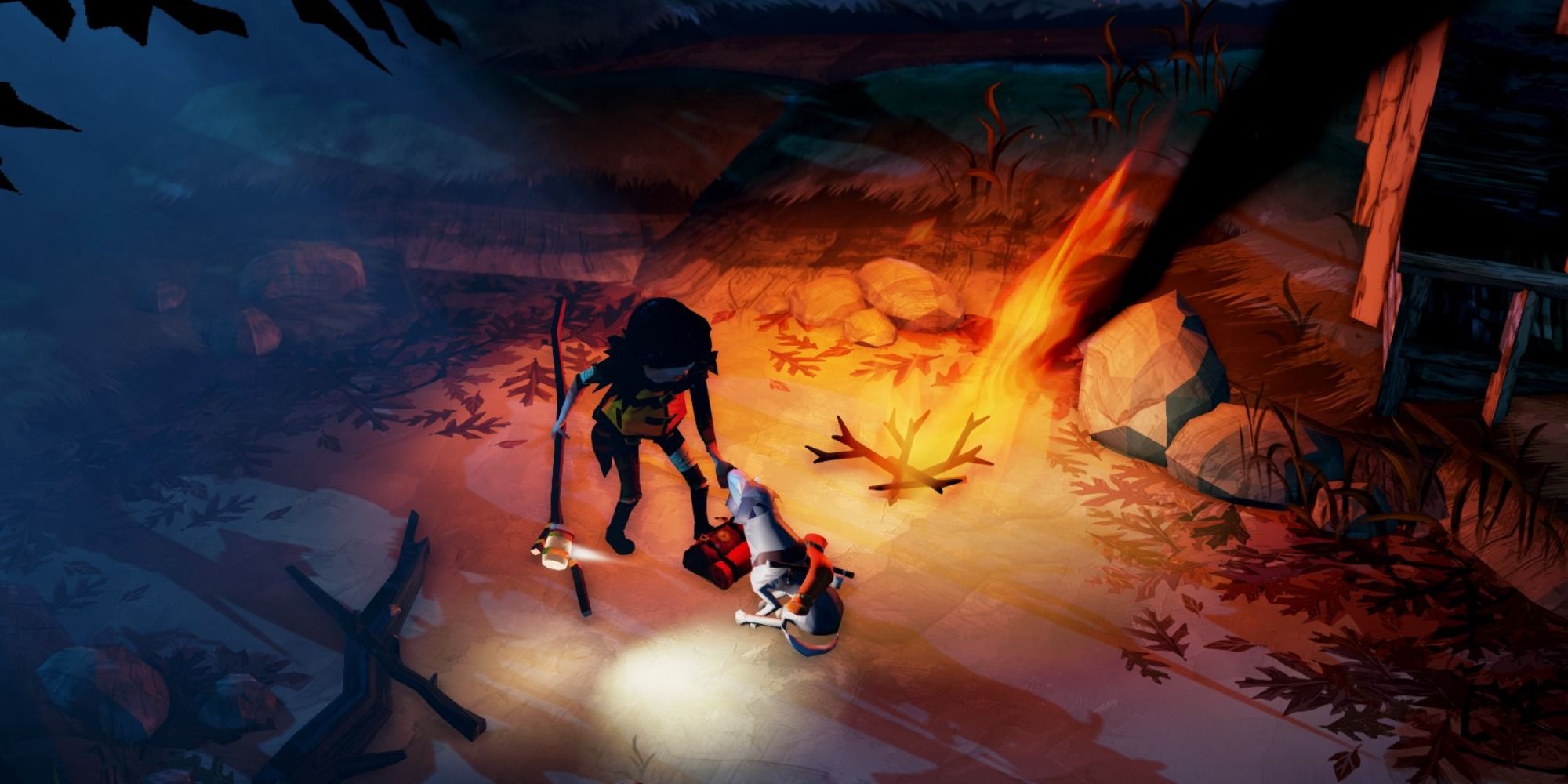 By the time you'll be looking into the stove upgrade you should have the ability to steer without crashin and to sleep on the raft all while being able to explore the world around you. However, trying to grab food from everywhere you go or even running to and from places just to stay warm can be frustrating.
This is when you need to be looking into getting the Stove. It allows you to cook your food while also being a fantastic heat source throughout the rest of the game. You may need tinder but by this time it shouldn't be too tough to get hold of. The Stove costs two Raft Schematics, three Raft Hardware, and three Raft Frames.
2

Water Purifier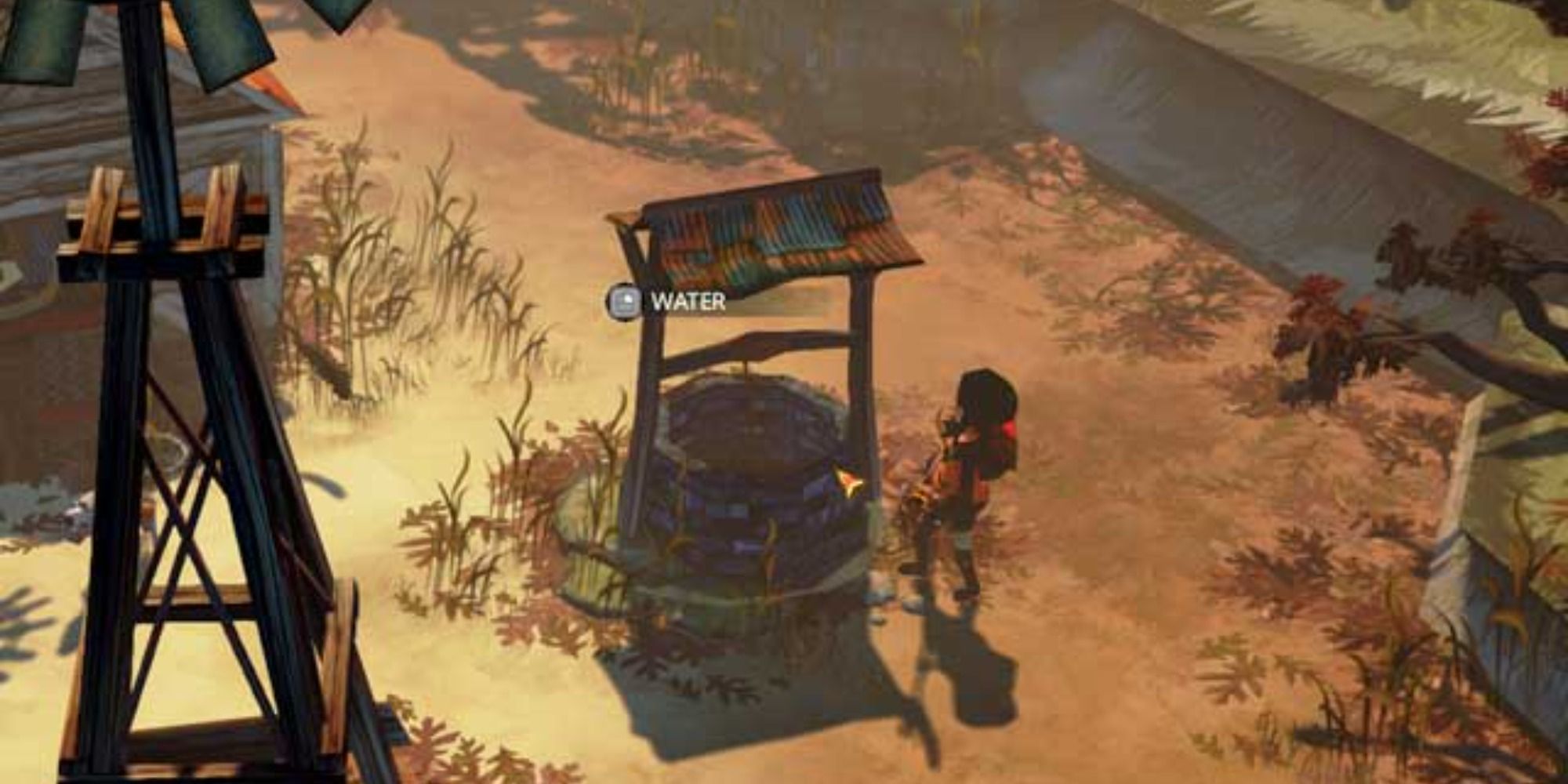 Once food has been sorted it's now time to think about water. Around the time this will be available and you will be ready to upgrade you'll probably start looking at going to places with very little water, such as a desert. So, having a water purifier that takes water from the rain and even the surrounding air will be a dream.
It works just like a water pump and provides a relatively stable source of drinking water. It's not the quickest item to have when it's not raining but even so, it's little effort and a high reward. Upgrade the raft using two Raft Schematics, three Raft Hardware, and three Raft Frames.
1

Motor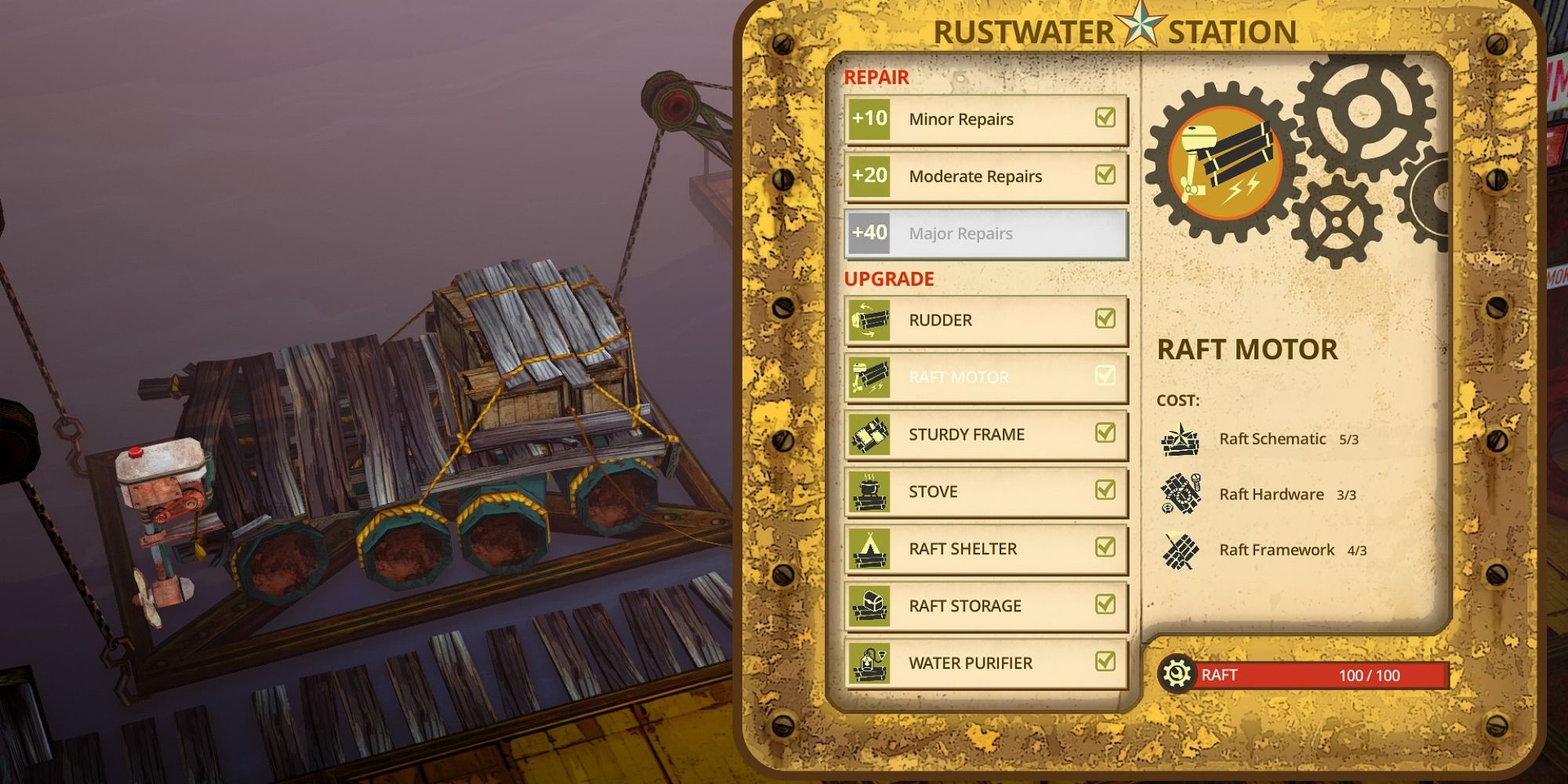 The importance and time you will want to get this depends on how you play. If you find the neverending crashing annoying and get frustrated with the fact that the raft is a little slower than you want then this can be prioritized earlier on in the game. However, it's the most expensive upgrade and isn't the most vital as you progress.
That being said, upgrading your raft to be faster and easier to work can be particularly useful when traveling. The only issue is that it needs gas to run, something that can be a challenge to get hold of early on. You'll need three Raft Schematics, three Raft Hardware, and three Raft Frames.
Source: Read Full Article