Welcome to TheGamer's Movie of the Year list. Despite our name, we cover movies quite a bit, and we do our lists a little differently to other outlets, for both games and movies. Over the past few weeks, we've been publishing a personal top ten per day in our Game of the Year list, with the complete list of our official TheGamer Game of the Year published earlier today. Our official Movie of the Year list will drop tomorrow too, but here are all of the ballots our editors submitted. The rules around picking the ten best movies of the year are fairly simple, but the small print includes a few clarifications. Firstly, only movies that received a wide release this year count, so no remasters of older movies nor festival releases that won't hit cinemas in the US until post-Dec 22 (so no Babylon until next year). Secondly, each editor gets five honourable mentions which do not count on the ballot. Editors are encouraged not to use these as an 11-15 ranking, but to highlight films readers may have overlooked.
Stacey Henley, Editor-in-Chief
Honourable Mentions: Watcher, Piggy (Cerdita), Triangle of Sadness, Decision to Leave, Kimi
10-2: Hatching, Causeway, The Menu, Marcel the Shell with Shoes on, Everything Everywhere all at Once, RRR, Pearl, Bones And All, The Woman King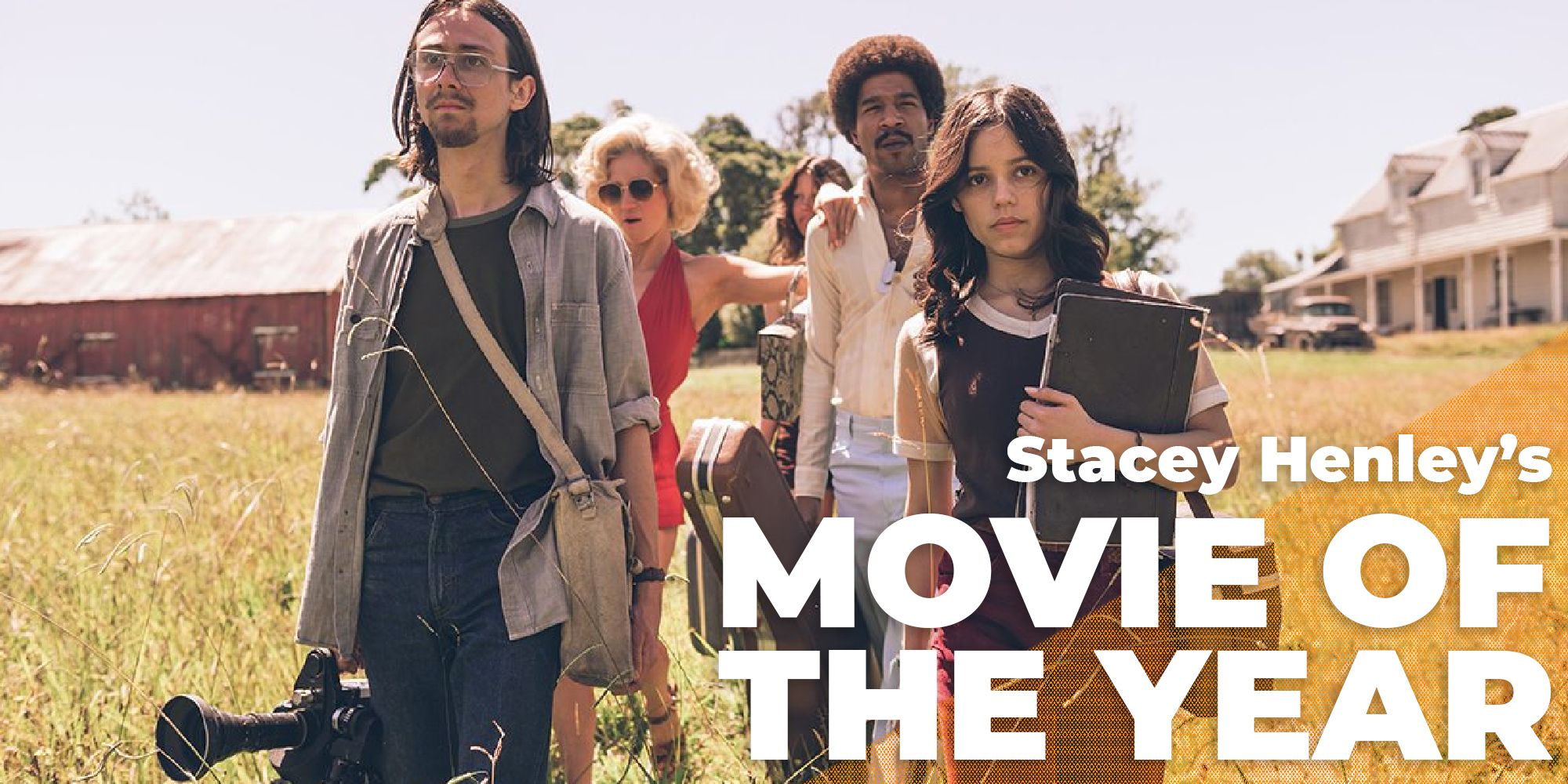 Movie of the Year: X
X combines three of my favourite things to watch – stylised horror, Mia Goth, and hardcore pornography. Ti West's grindhouse inspired spectacle of blood, crocodiles, and geriatric sex is one of the best paced movies of the year, full of pulsating tension and chilling sequences, always knowing when we like it slow, and when we want it hard. Featuring clever commentary on supporting cast member Jenna Ortega's favourite brand of horror (elevated, of course), X is 2022's most intense picture. Though Goth's performance is even stronger in X prequel Pearl, the way X ties you to the bedpost and makes the furry handcuffs rattle until you're wet with blood sees it take the top spot. Maxxxine will return to defend X's crown next year.
James Troughton, Cross-Department Editor
Honourable Mentions: Deadstream, Vengeance, The Runner, Watcher
10-2: Avatar: The Way of Water, Nope, Confess Fletch, X, Everything Everywhere All At Once, The Woman King, Entergalactic, RRR, The Menu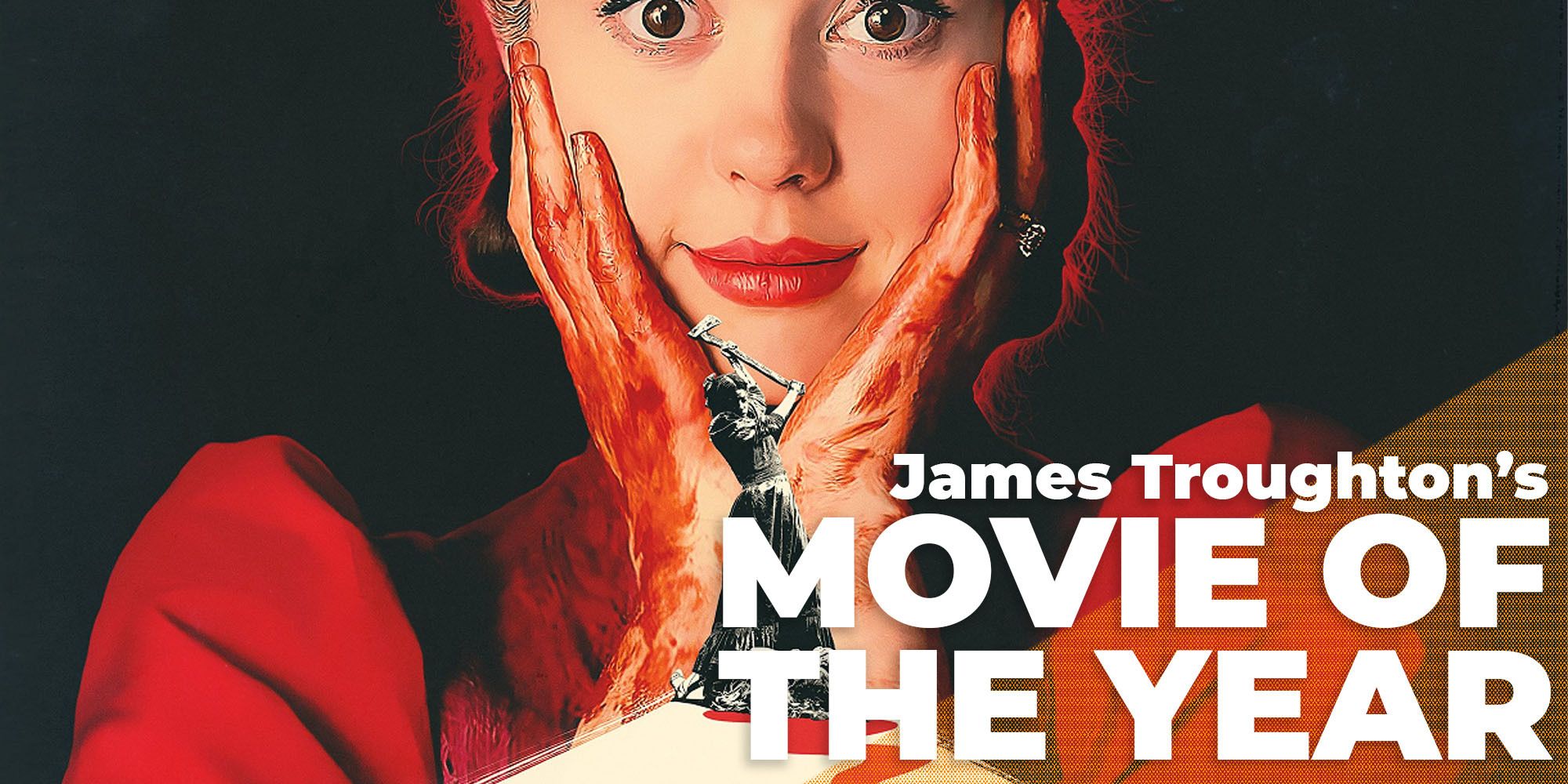 Movie of the Year: Pearl
X was a killer start to the year for horror, setting the bar so high that every entry after was doomed from the get-go. It's only fitting that director Ti West would be the one to dethrone his own movie, creating an equally as stylised time capsule, taking us back to the 1910s in what feels like Wizards of Oz if Dorothy had an axe instead of a tin can robot, scarecrow, and lion. Mia Goth, who plays the titular Pearl, is expectedly brilliant, giving an unnervingly anxious performance that steadily grows into confident bloodlust, all culminating in a house of horrors that's eerily reminiscent of Psycho. It's not only the best flick of 2022, but a new gold standard for prequels.
Andrew King, Features Editor
Honorable Mentions: Bodies Bodies Bodies, Mad God, Beast, Ticket to Paradise
10-2: The Woman King, Black Panther: Wakanda Forever, Crimes of the Future, Armageddon Time, RRR, Top Gun: Maverick, Tár, Nope, The Fabelmans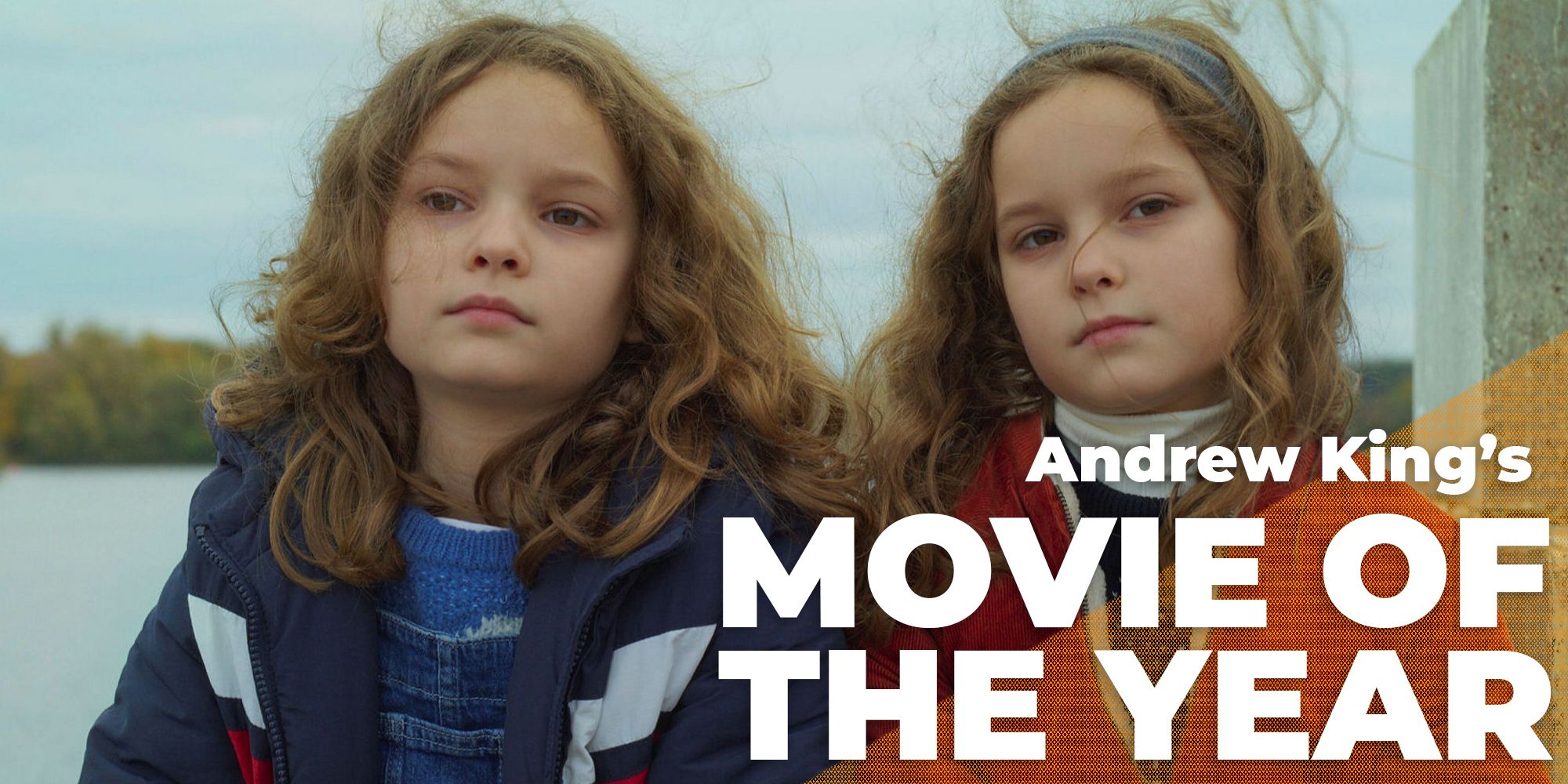 Movie of the Year: Petite Maman
The most moving shot I saw in a movie this year showed a child's simple, caring gesture for a parent. Early on in Petite Maman, Nelly's grandmother has died and her mother is taking Nelly to clear out her home. In a close-up from the side, we see as Nelly's mother drives and listens to her eat chips in the backseat. Then Nelly's hand appears, offering a chip, and her mother tilts her head to eat it. Nelly repeats the gesture twice. Then, a momentary pause, before Nelly offers a juice box. We think the moment has passed, but then two little arms extend forward for a hug. Céline Sciamma's follow-up to Portrait of a Lady on Fire soon takes a fantastical turn, as Nelly meets her mother as a little girl in the woods outside her grandmother's empty home. But the foundation for this fairy tale exploration of our parents' personhood is laid in those quietly beautiful opening moments.
Eric Switzer, Features Editor
Honorable Mentions: Hellraiser, V/H/S/99, Wendell & Wild
10-2: X, Men, Prey, Nope, Confess Fletch, The Batman, Pearl, Top Gun: Maverick, Avatar: The Way of Water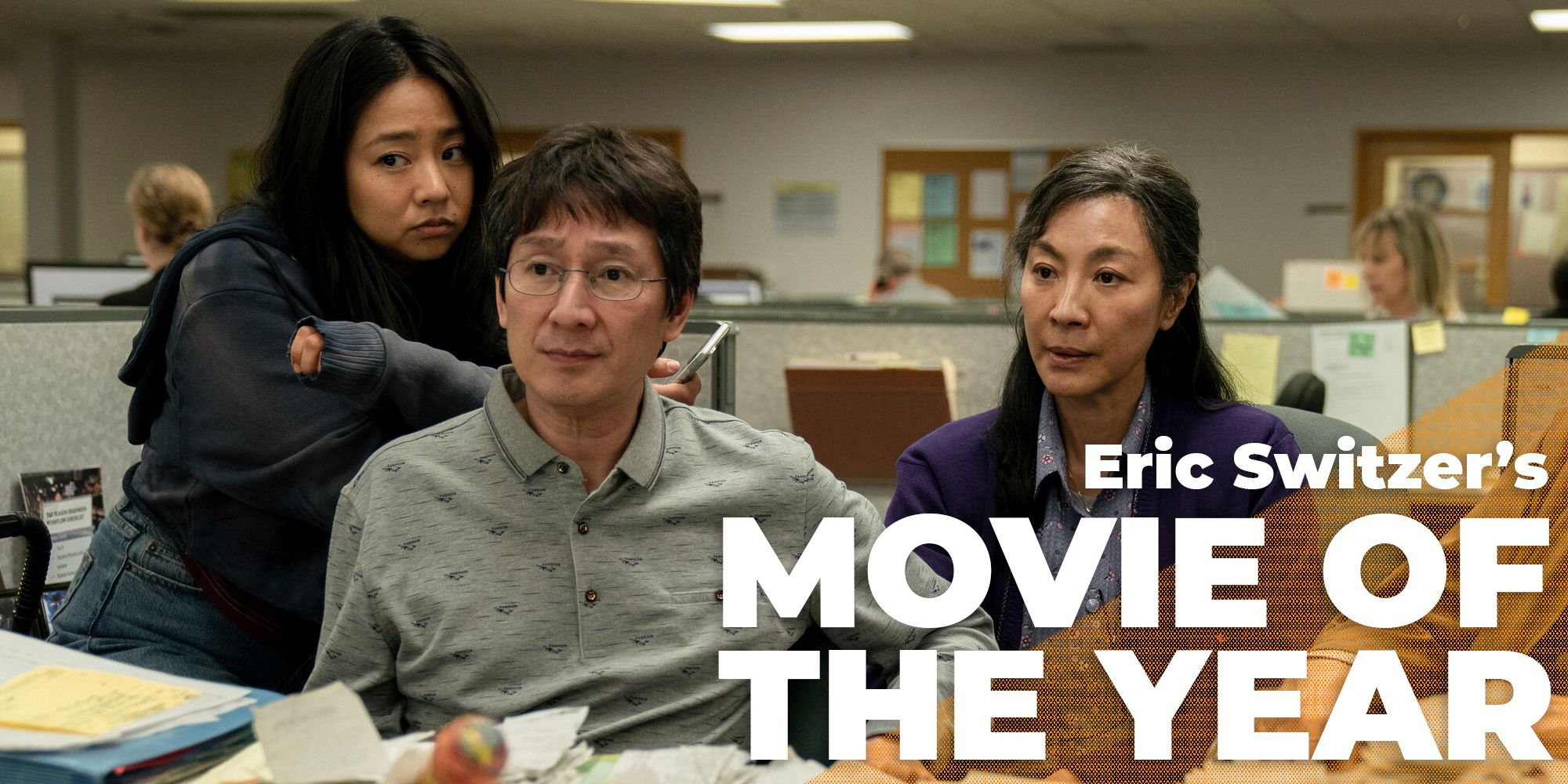 Movie of the Year: Everything Everywhere All At Once
Everything Everywhere All At Once is emotional, overwhelming, nonsensical, and very stupid, but such is life. We all bear the burden of finding our own meaning in the madness of existence, and EEAAO is an aspirational reflection of that journey, one filled with confusion, fear, grace, and joy in equal measure. Michelle Yeoh delivers this year's most dynamic performance, showing impossible strength and profound vulnerability to give the audience an anchor of humanity as we're hurled head first through the multiverse. Daniel Kawn and Daniel Scheinert's absurd and elaborate maze of funhouse mirrors is a meticulously crafted story that feels like total chaos up until the moment everything suddenly snaps into focus and you realize what it's all about – a moment of perfect clarity at the center of life, the universe, and everything. We should all be so lucky.
George Foster, Lead News Editor
Honourable Mentions: Wendell & Wild, Chip N' Dale: Rescue Rangers, Bob's Burgers: The Movie
10-2: Doctor Strange in the MultiVerse of Madness, Jackass Forever, Turning Red, Scream, Top Gun: Maverick, Beavis & Butthead Do The Universe, TMNT: The Movie, The Batman, Entergalactic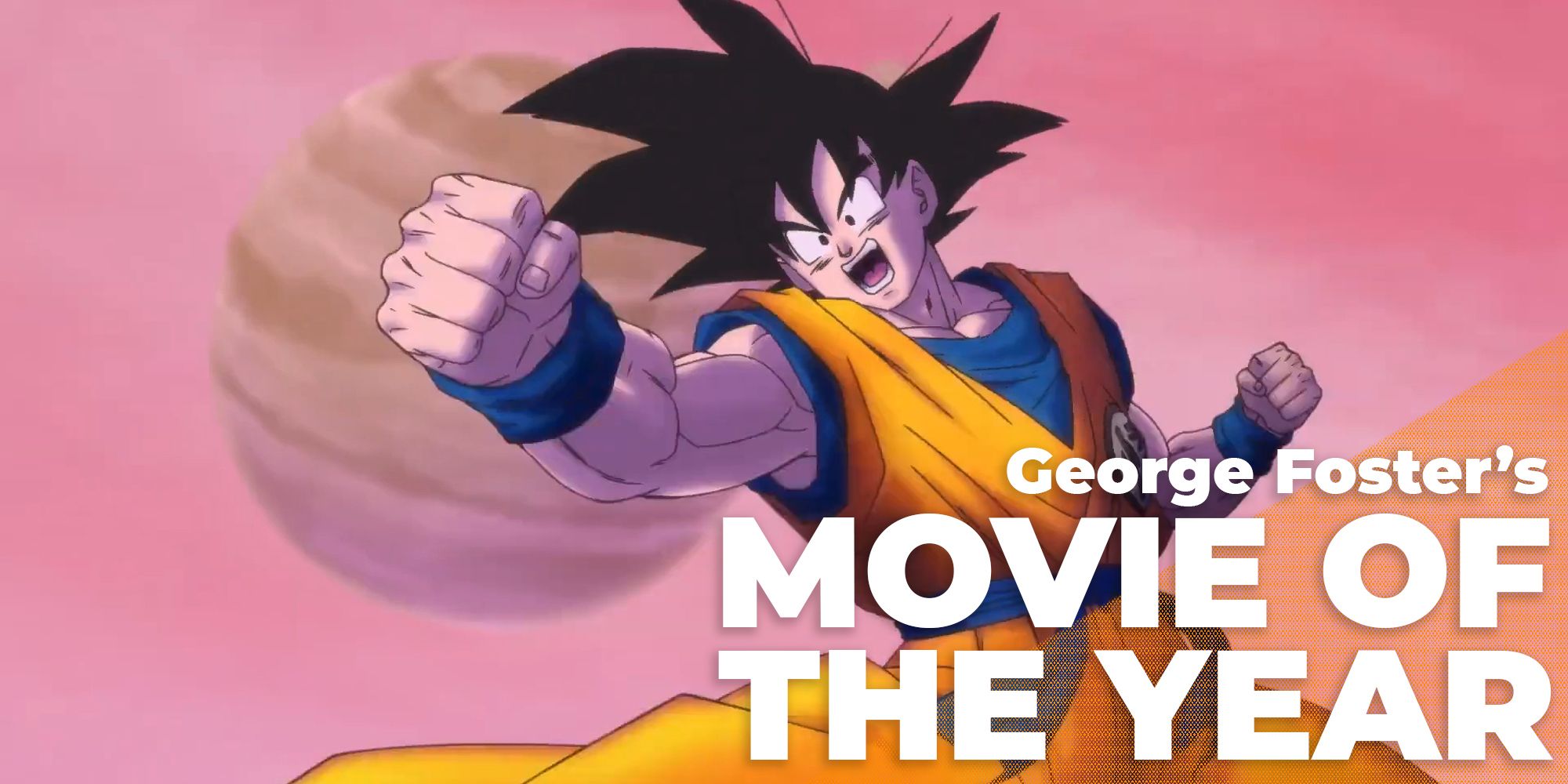 Movie of the Year: Dragon Ball Super: Super Hero
Dragon Ball Super: Super Hero might have one of the worst names for a movie in 2022, but that doesn't stop it from being my top pick. It's not only the best film I saw this year, but unarguably the best Dragon Ball movie. That's a lofty height to reach considering how fantastic Dragon Ball Super: Broly was, but Super Hero's choice to focus on Gohan and Piccolo, two of Dragon Ball's most important characters who have infamously been sidelined in the last decade to give Goku and Vegeta the spotlight, makes it infinitely more interesting.
Without two God of Destruction-level warriors to fix everything, the high stakes of Super Hero's main threat feel grounded and human unlike anything else in Dragon Ball. Combine that with some incredible action sequences and two of the best transformations the series has seen since Super Saiyan God, and Super Hero made me fall in love with Dragon Ball in a way I hadn't since the days of Dragon Ball Z.
Harry Alston, Senior Specialist Writer
Honourable Mentions: The Duke, Inu Oh, Utama
10-2: Marcel The Shell With Shoes On, Prey, X, Barbarian, RRR, The Banshees Of Inisherin, All Quiet On The Western Front, Pinocchio, Aftersun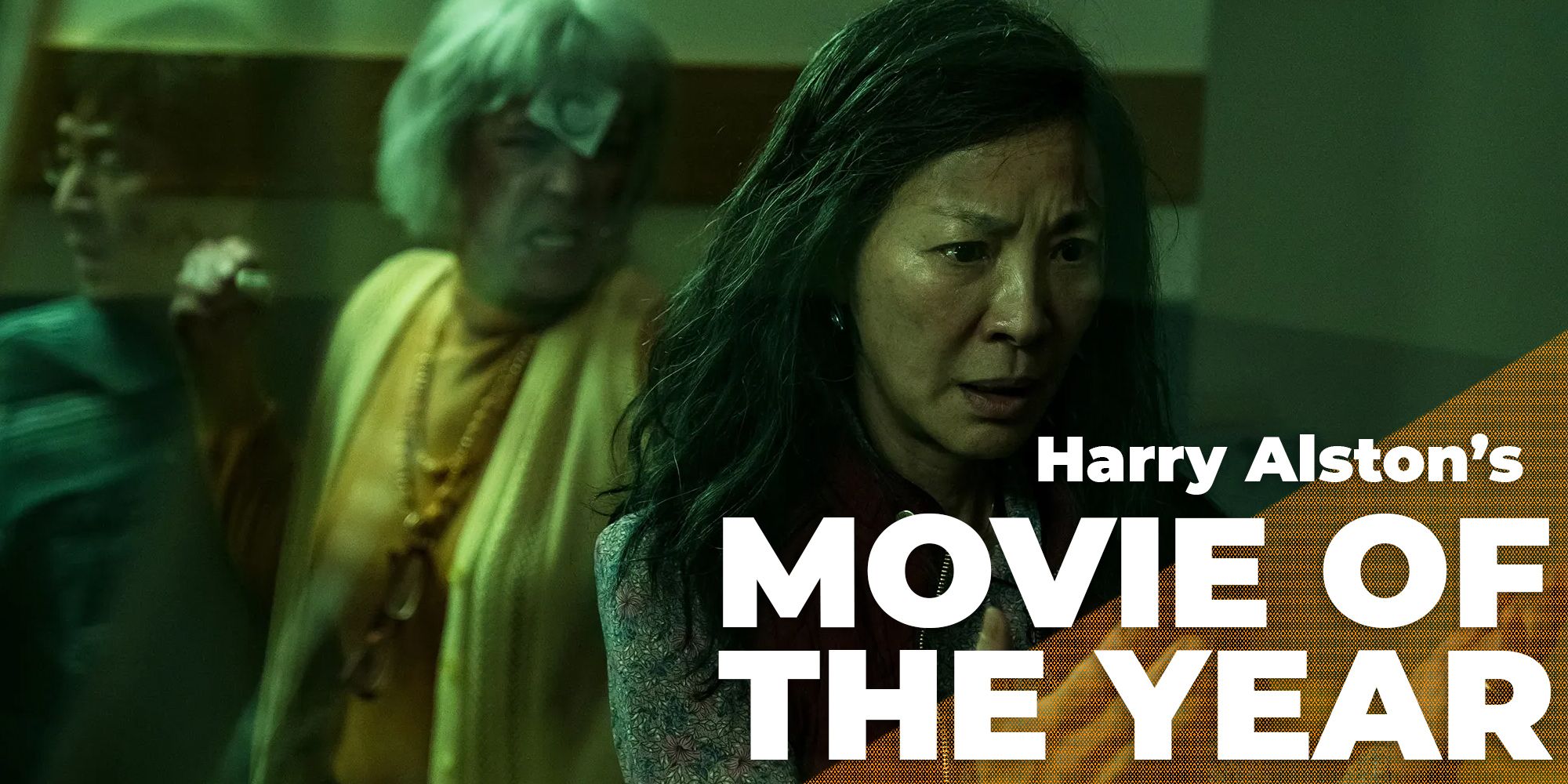 Movie of the Year: Everything Everywhere All At Once
People laughed, clapped, and cheered in the cinema when I watched Everything Everywhere, which is the sort of stuff I usually hate, but I was caught up in the hectic whirlwind of a movie and just a little bit drunk. There are several memorable scenes that still sometimes blindside me while I'm sitting at my desk, specifically hotdogs and rocks. They are sort of hazy memories, because the film is like a kaleidoscope that you've stared into for too long, or maybe like looking at a very bright light when the colours get imprinted on the inside of your eyelids. The feeling of walking out into the crisp air after the show was over felt like coming back into reality. Everything Everywhere sort of hugs you, shakes you around for two hours, then deposits you back where you started. Did all of that just happen? I have no idea, you'll have to ask Michelle Yeoh, who is outstanding in a role that turns her own real life into a meta story.
Axel Nicolás Bosso, Guides Trainer & Evergreen Editor
Honorable Mentions: Vortex, Esquirlas, Le Pupille, Decision to Leave
10-2: Jujutsu Kaisen 0, Top Gun: Maverick, The Northman, The Banshees of Inisherin, Camila saldrá esta noche, Crimes of the Future, Barbarian, Nope, Everything Everywhere All At Once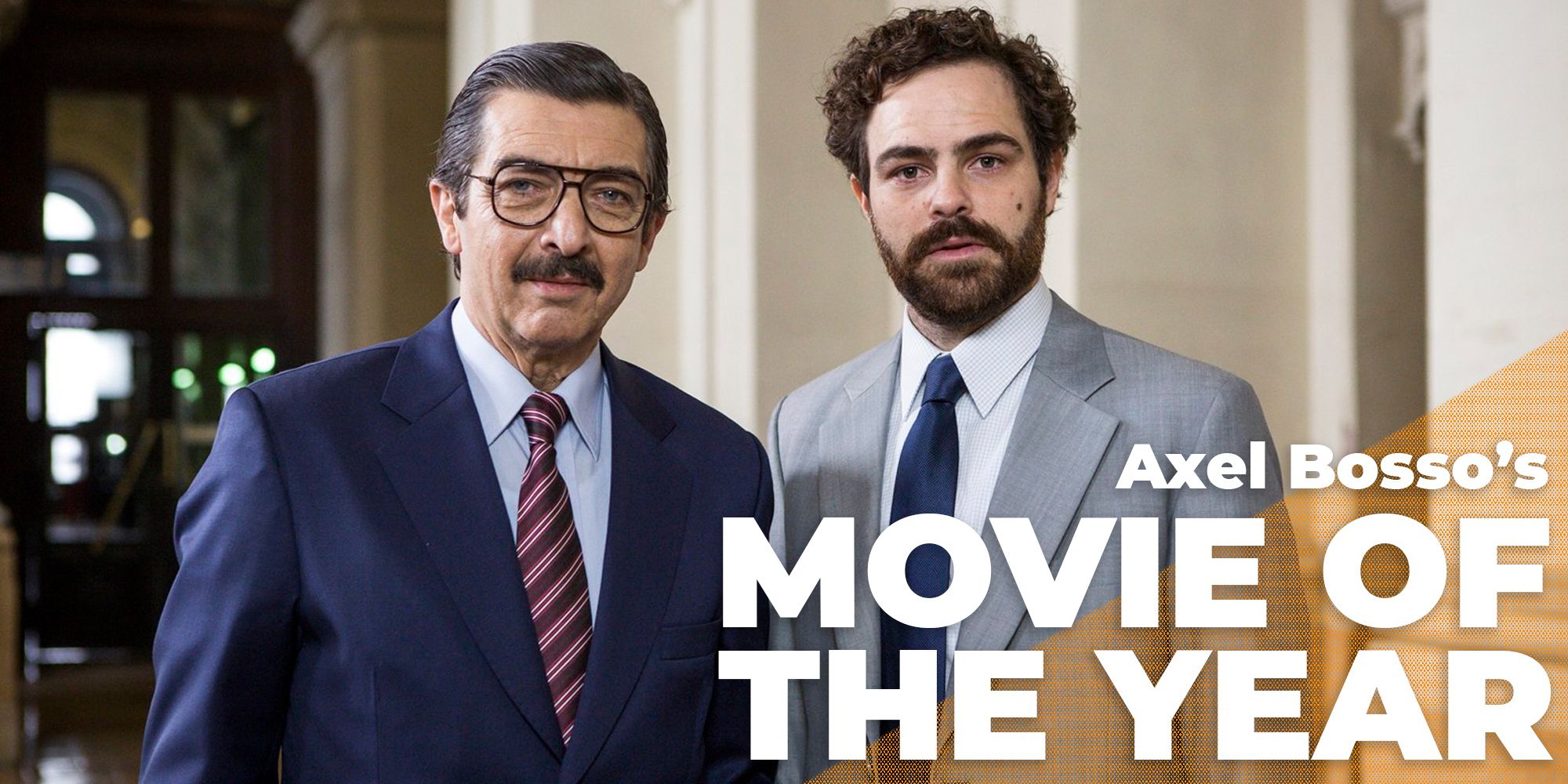 Movie of the Year: Argentina, 1985
How do you tell a story about one of Argentina's darkest moments without being too solemn and also allowing some fun? Santiago Mitre and his team have the answer. Argentina, 1985 tells the story of how a group of lawyers legally fought against the heads of the dictatorship that ran a systematic genocide in the country, torturing and disappearing everyone that they accused of 'subversion'. With impressive direction, pacing, script, and a fantastic group of both new faces and acting veterans — Ricardo's Darin final speech is something I won't forget anytime soon — Argentina, 1985 is one of the most thoughtful and enjoyable films you can watch this year. In a time where negationism seems to be ferociously increasing and we might not have many tools to stop it, movies like this are essential.
James Kennedy, Specialist Writer
Honourable Mentions: The Unbearable Weight Of Massive Talent, Prey, RRR
10-2: Werewolf By Night, Glass Onion, Weird: The Al Yankovic Story, Bodies Bodies Bodies, Bullet Train, Nope, Argentina 1985, The Northman, Everything Everywhere All At Once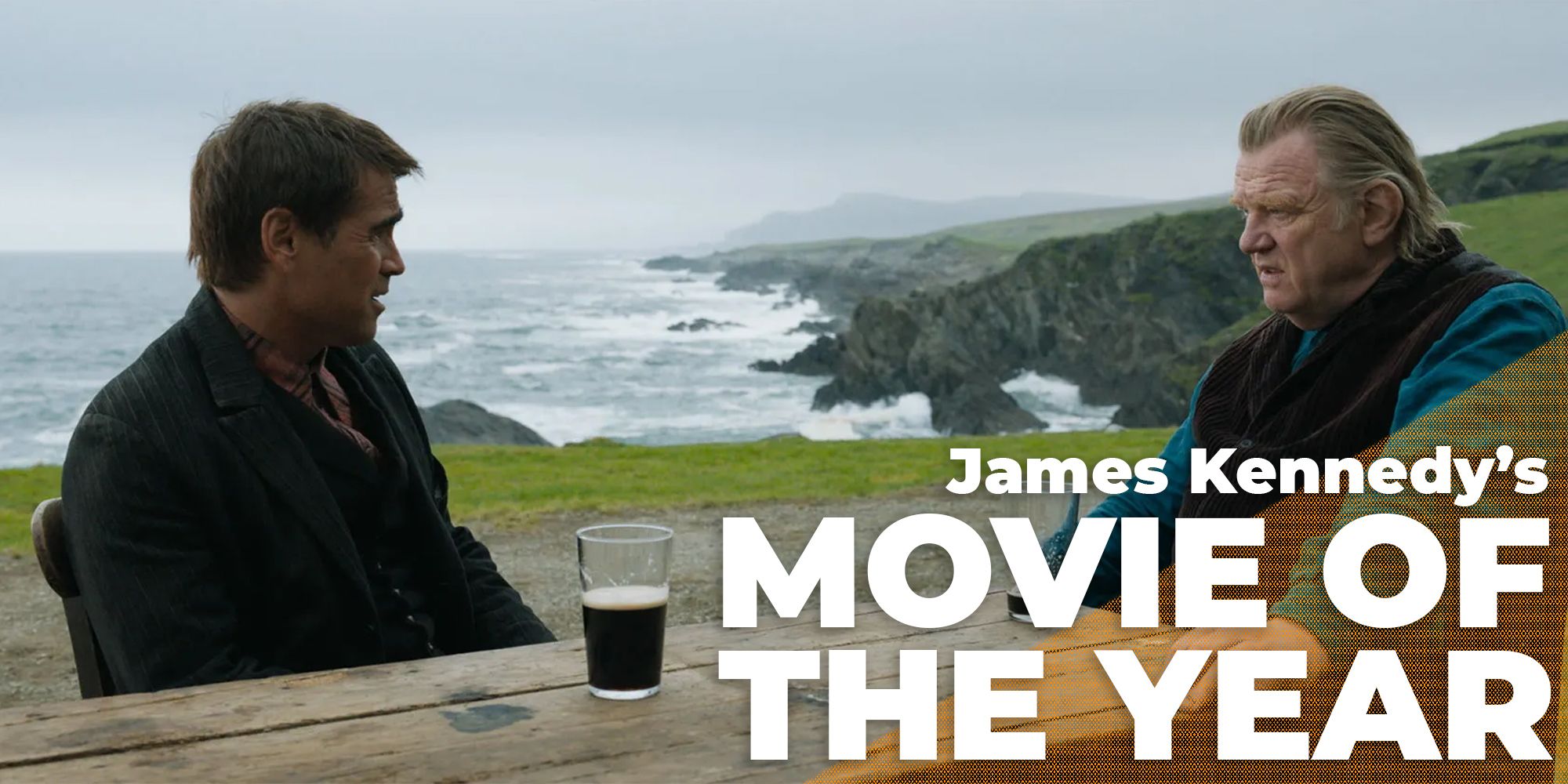 Movie Of The Year: The Banshees Of Inisherin
I came into The Banshees of Inisherin expecting it to be one of McDonagh's bleakest films. However, I was staggered by just how bleak it ended up being. The whole film is one big existential crisis. It is a beautifully shot, expertly acted, rumination on the impermanence of life. Yet, as dreary as The Banshees of Inisherin may be, it is also consistently, effortlessly funny. The story is extraordinarily simple, but it is layered with enough symbolic imagery, and mythology, to keep you chewing on it long after the credits have rolled. That is quite possibly the film's greatest attribute; it sticks with you. Or maybe it haunts you.
Issy van der Velde, Cross-Department Editor
10-2: Bros, Bones And All, Vengeance, Jackass Forever, The Unbearable Weight Of Massive Talent, Turning Red, Fresh, Nope, Northman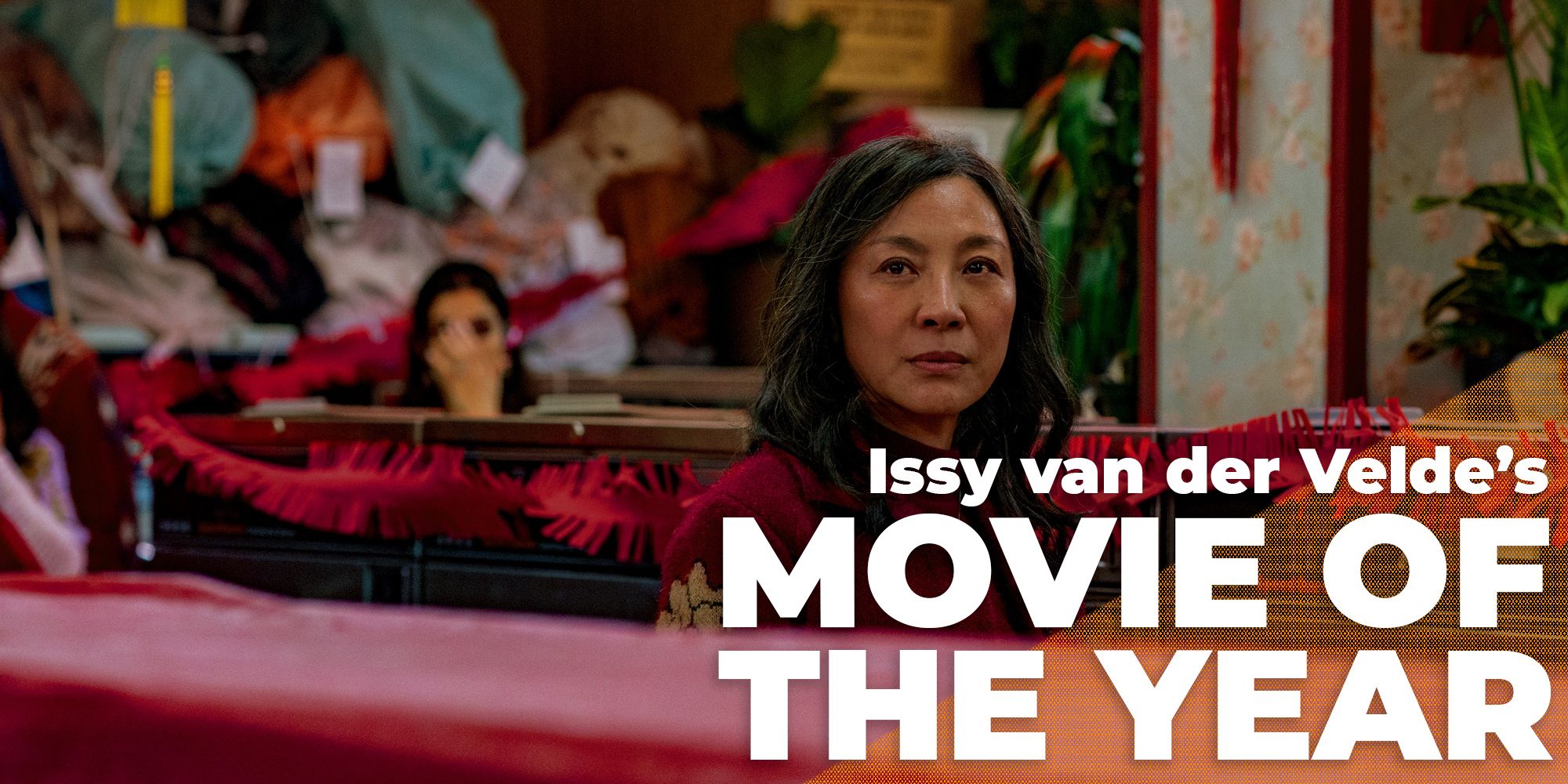 Movie Of The Year: Everything Everywhere All At Once
In the last few years, everyone and their grandmother has been doing some sort of multiverse schtick, but none have captured the absurdity and possibility the way EEAAO has. It knows exactly when to inject some comedy and brevity but doesn't let that interfere with the touching storyline all about familial expectations and wasted potential. Michelle Yeoh shows once again why she's such a legend, while Ke Huy Quan makes a brilliant return to Hollywood. It's a story everyone with overbearing parents can relate to, especially immigrants, and it tells it beautifully. It's also the film me and my girlfriend bonded over on our first date, so it'll always have a special place in my memory.
Source: Read Full Article