This week, we have a couple of stories about the people who worked on Elden Ring as we get to hear from the most sought after furry in The Lands Between while Miyazaki himself tells us about his favourite boss. We also have what could be one of the worst remote dates ever.
Blaidd Voice Actor Knows You're Thirsty, Feels "Warm And Loved"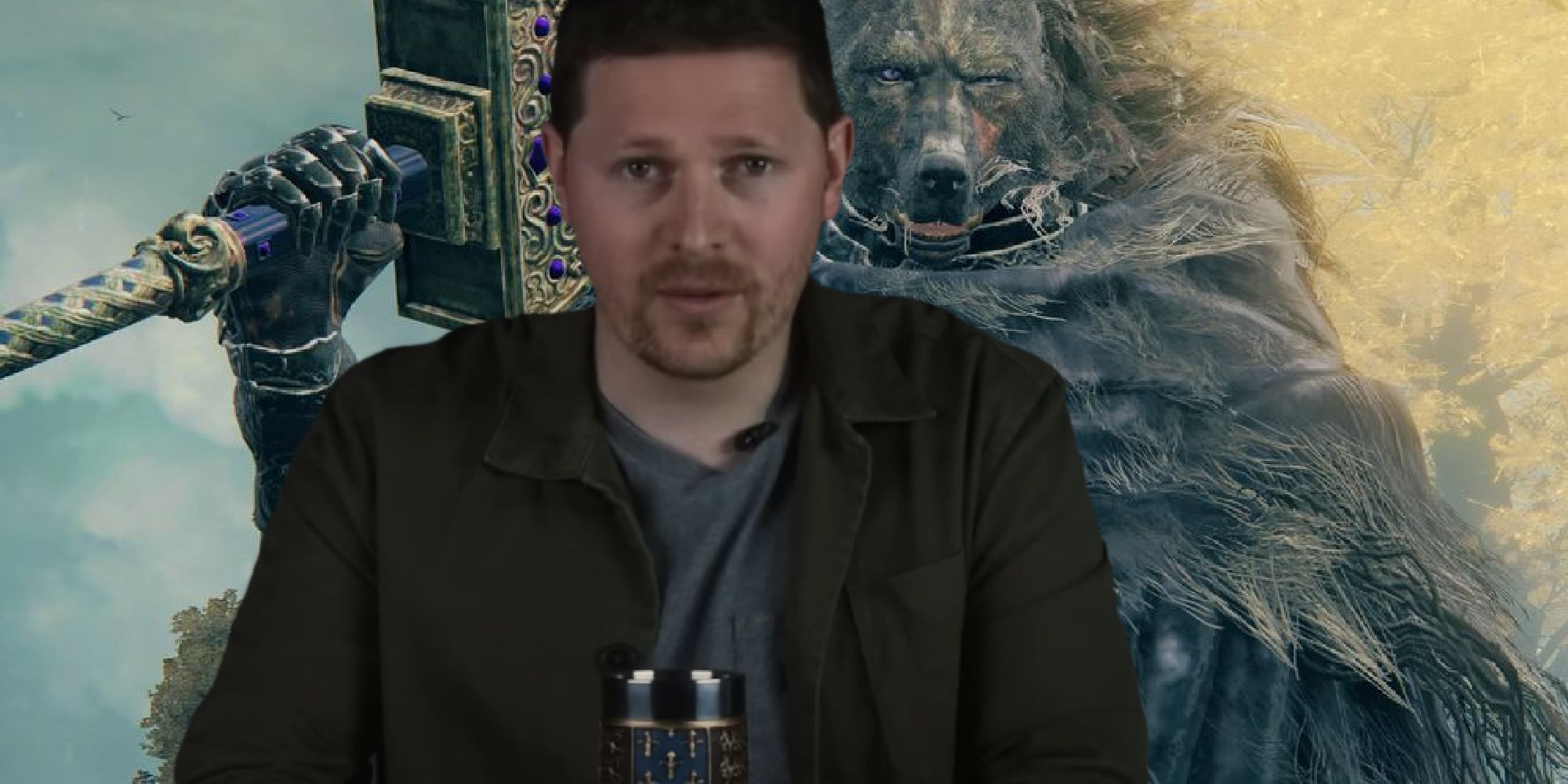 I know what you're thinking – " Why can't I have a wolf-man who is sworn to me and loves me despite my plot to kill my family?" Well, all I can say is he's probably out there somewhere, waiting to be summoned. But if it's specifically Blaidd you want, we might be able to give you the next best thing.
Welsh actor Scott Arthur, who voices Blaidd in Elden Ring, reacted to a bunch of Tweets about his character on camera. First off, he taught us to pronounce the character's name correctly, "So, you pronounce it 'Blithe'. Not Blide, not Blythe – Blithe". He went on to react to a number of thirsty Tweets about his character and seemed to enjoy it as, at the end of the video, Arthur said that he felt "Warm. Aroused. Comforted."
Radahn Is Miyazaki's Favourite Elden Ring Boss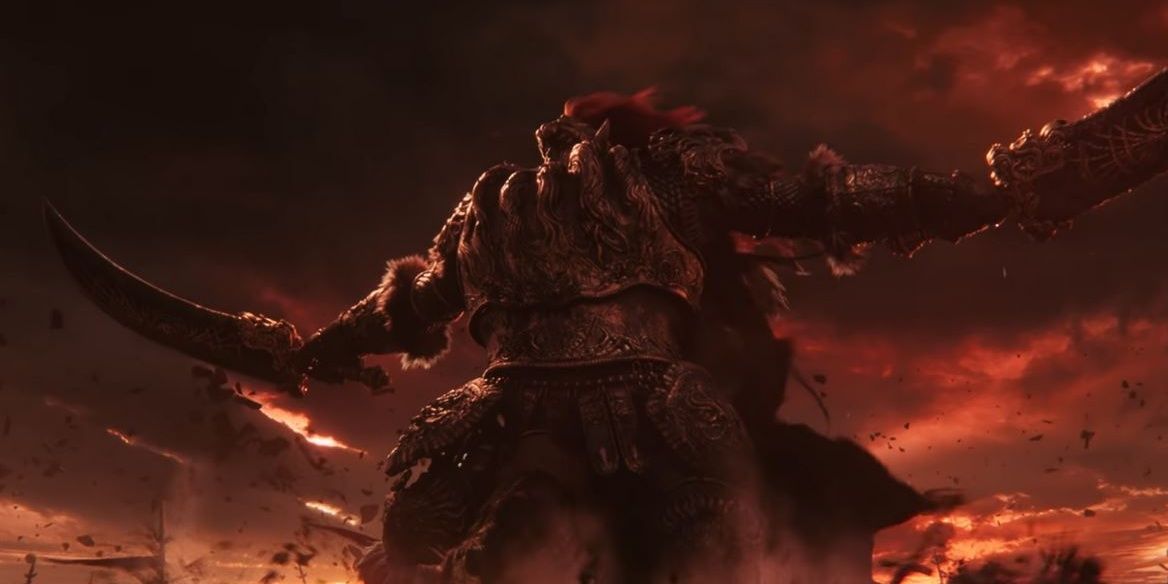 Look, nobody likes Malenia. Sure, she has a cool helmet and has some stunning moves with her katana, but screw her and her damned second phase okay! Anyway, Elden Ring creative director Hidetaka Miyazaki agrees, as he finally revealed who his favourite boss from the game is, and it's none other than the star stealing General himself – Radahn.
"He is fascinating as a character, and I also like the circumstances of the Radahn Festival," said Miyazaki in a recent interview. "I wonder if there is a feeling of loneliness that is unique to us, as well as a literally festive and uplifting feeling. When I first talked about the idea of [the] Radahn Festival… no one on the team took it seriously."
One Punch Build Kills Every Elden Ring Boss In One Hit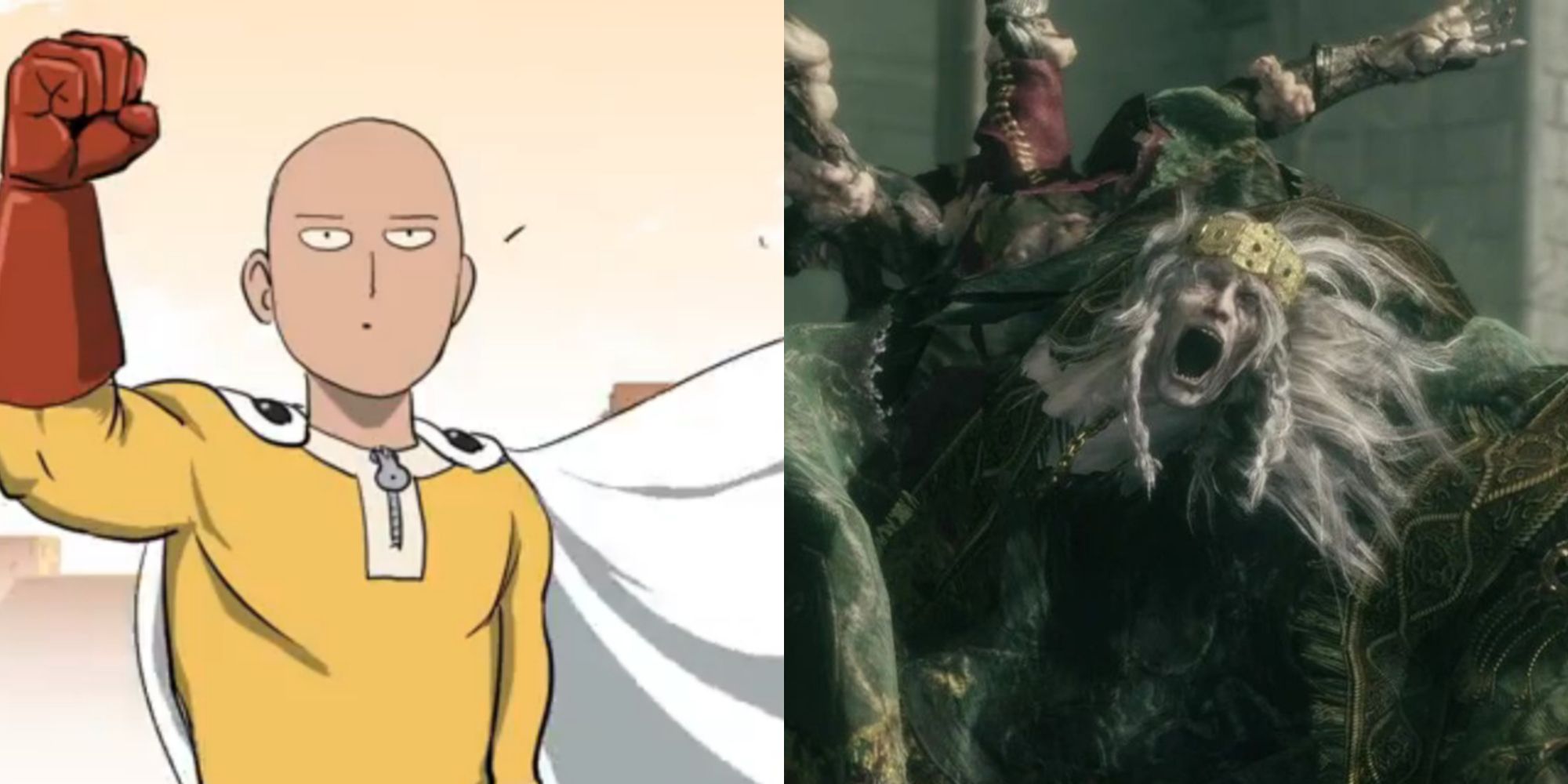 Don't you just hate it when Soulsborne bosses have that one bullshit attack that's almost impossible to dodge and entirely drains your health? I'm looking at you Mohg. One player finally had enough of this and decided to turn the tables on them – and they had the best possible source of inspiration for it.
Twitch streamer BushyGames decided they wanted to be the ultimate glass cannon and put together a build that could take down every boss in the game with one hit, a Souls challenge as old as Boleteria. After creating a character who looks like One Punch Man, they used a combination of various Talismans, Exalted Flesh, buffs, Ashes of War, and the massive Giant-Crusher Hammer to bonk their way through the game.
Players Go On A Date, Gets Ruined By Invader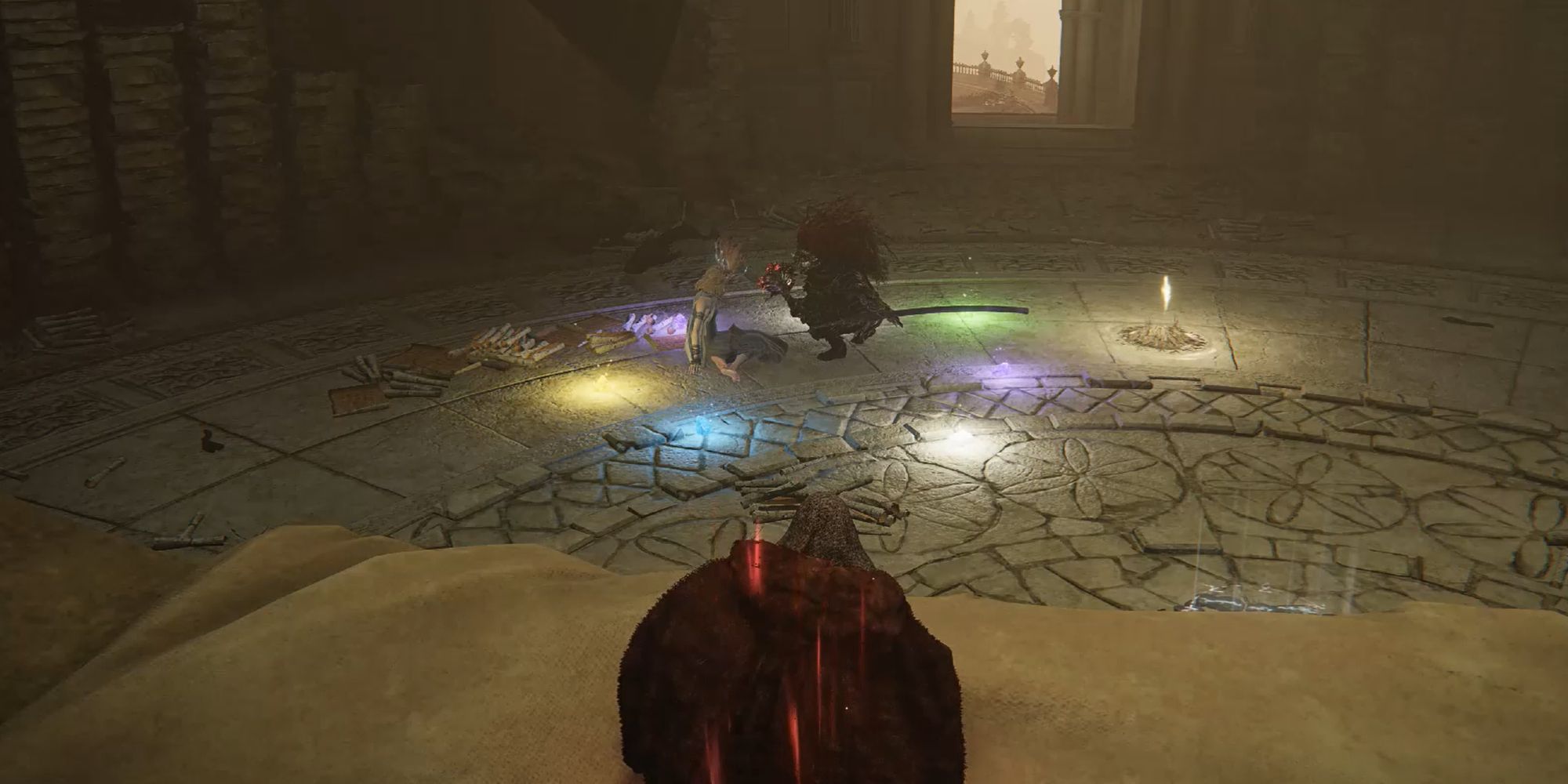 It's not very often that Tarnished find themselves with enough time for a romantic little date in the nightmare that is The Lands Between before some maidenless dude decides to ruin everything. That's precisely what Jolly_Old_Lautrec realized they did when they came upon what looked like two players having a remote date via Elden Ring.
One of the couple even used emotes to tell the Redditor to jump off the ledge and leave them in peace. However, Jolly_Old_Lautrec, with a scheming little nod of a name to Dark Souls' own backstabber, felt the need to remind them that The Lands Between is an unforgiving place. They blasted the two away with One-Eyed Shield, resulting in their own character falling off the ledge as well. Just like the real Lautrec. At least they got a Rune Arc out of it.
Source: Read Full Article