I was incredibly fond of OlliOlli World back when it launched in February (2022 is just flying along, holy hell), giving it my first perfect score for TheGamer and a guaranteed place in my game of the year list. Aside from the finger cramps I gave myself from extended play, the only real complaint I had with OlliOlli World is that it ended, which was both a sign of how much I enjoyed it and a comment on how fast it can fly by if you don't choose to perfect each level.
Now, OlliOlli World's first expansion pack is upon us, Void Riders, and it's here to help amend that issue with new tracks, new outfits, and a new gimmick that's exclusive to the space-themed levels. Damn, OlliOlli World, how badly do you want me to love you?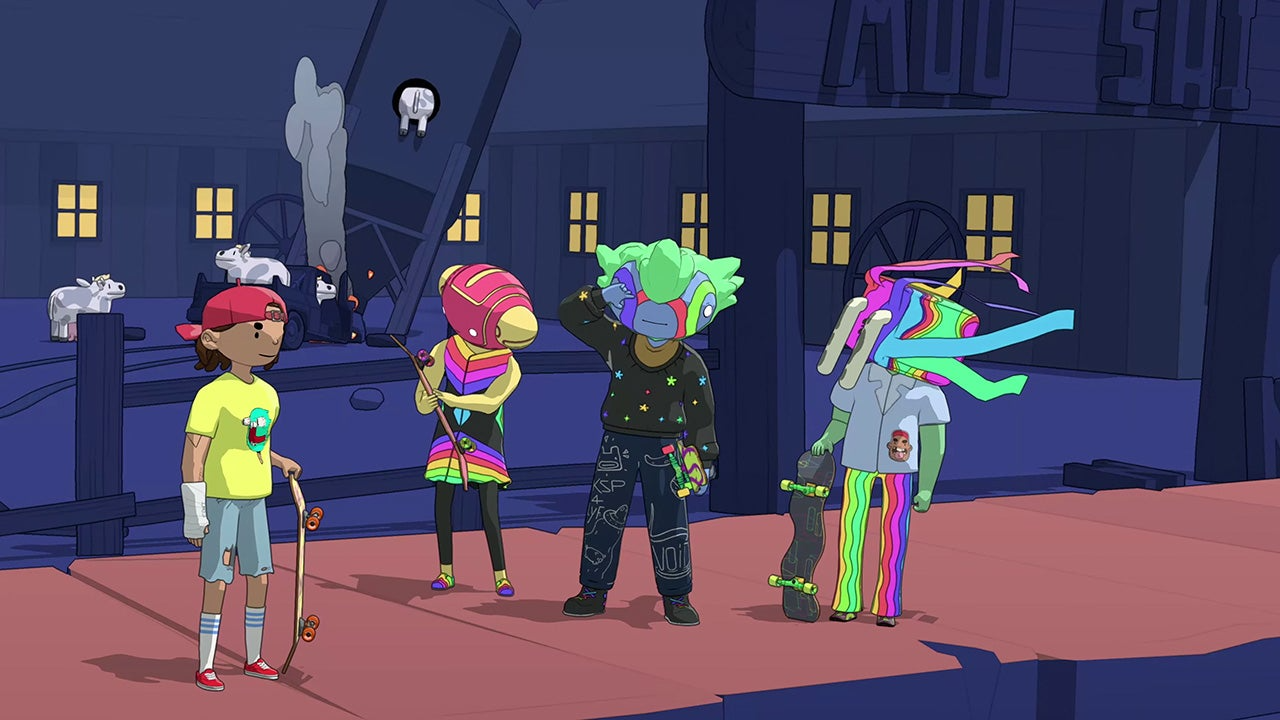 The Void Riders content is unlocked once you reach the game's third locale, Burntrock, and beat Area 41, the space-themed level. After this, you'll be introduced to the three alien characters of the pack, who are all obsessed with the videographer for the group, Mike. They view him as the standard for the human race, and the rest of us as his subjects. Who can blame them?
After talking to the aliens, you're then given access to the DLC levels. Rather than unlocking a whole new area, the aliens then split off into the three starting areas of the map and each of them have four tracks for you to complete. Completing all of those will unlock a final set of levels, meaning that Void Riders has around 15 levels overall, a healthy size for the DLC and a good hour or two of content, more if you try and get everything the levels offer.
Void Riders also introduces a new gimmick to OlliOlli World – tractor beams. Most of the Void Riders levels contain purple beams you can jump into and grab to float upwards with, essentially allowing you to clear large gaps with ease. It's a lot of fun to mess around with and perform wild tricks in the middle of, as well as giving levels different routes to take. In fact, the tractor beam is so much fun that I wish it was a part of OlliOlli World's core mechanics, but that would take tons of work. Now I'm dreaming of OlliOlli Universe, what a game that would be.
As for the levels themselves, they're nothing too difficult but they make clever use of the tractor beams and mess with the player a little more by having platforms and grind rails suddenly appear or disappear when you're not expecting it. Sadly, none of the stages are quite as challenging as the final few stages of OlliOlli World, but that's to be expected considering they take place in the first three biomes. Still, some of them do give players a look at alternate areas within those biomes, such as a snowy part of the forest, so that's a neat touch.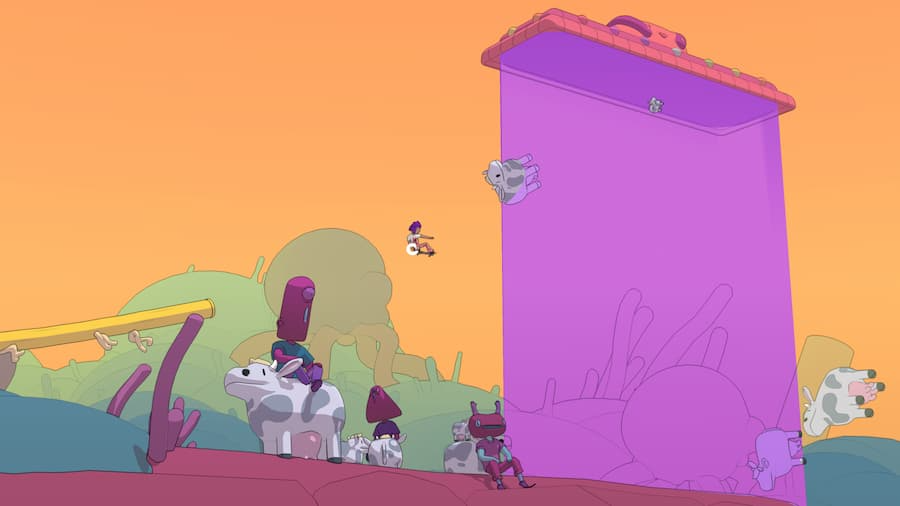 You can also make things a hell of a lot harder for yourself by going for all the extra objectives and high scores to unlock items. I'd say I'm pretty good at OlliOlli World, but the objectives here felt a lot more challenging than they had been before – if you want that rainbow fleece, you'll have to work for it.
If you don't manage to get it by the end of Pride month, don't worry, as there are a ton of space-themed outfits to unlock in the DLC and most of them are awesome. I didn't quite fall in love with all the helmets as much as I wanted to, but the rainbow slacks and sparkly space fleece are staying in my wardrobe forever.
Aside from the tractor beam mechanic, Void Riders doesn't really do much to mix up OlliOlli World and is really just more of the same. However, in case I didn't make it clear before, OlliOlli World is bloody fantastic, and more of the same great formula but with some space slapped on top is certainly not a bad thing.
Source: Read Full Article