Independent Swedish studio Fatshark have announced that they will be collaborating with acclaimed Warhammer author Dan Abnett on their upcoming Warhammer 40,000: Darktide. Abnett is well-known for his best-selling novels within the Warhammer universe and Fatshark is confident this collaboration will bring about the best 40,000 experience possible.
Fatshark is hard at work to bring their award winning co-op gameplay into the Warhammer 40,000 universe. Darktide, the upcoming first-person action game set in the 40K universe, will adopt a similar style that Fatshark used in their previous Warhammer entry, Verminitide 2. This means players will join a four player Co-op or opt to defeat waves of enemies. Also, it will likely favor close-ranged melee combat over long-ranged weaponry in order to create a sense of being overwhelmed by enemies. While not too much more is known about the in-development Darktide, it is said to focus on a squad of Imperial Guardsmen as they investigate a cult on a planet.
The inclusion of Dan Abnett to the game is a great choice by Fatshark as he is well-versed in the Warhammer universe. His Warhammer Fantasy and Warhammer 40,000 novels and graphic novels have sold millions of copies and become wildly popular with fans. Not to mention his prolific career in the comic book industry which includes his popular 2008 run of Marvel's Guardians of the Galaxy that would go on to inspire the wildly-successful feature films. He is also a frequent contributor to the UK's 2000 AD and has written extensively for several video game titles including Alien: Isolation.
Martin Wählend, the CEO and Co-founder of Fatshark, had nothing but great things to say about Abnett and this collaboration: "Dan Abnett has over two decades of experience working with Warhammer 40,000, and we are thrilled to collaborate with him and give players the game they deserve."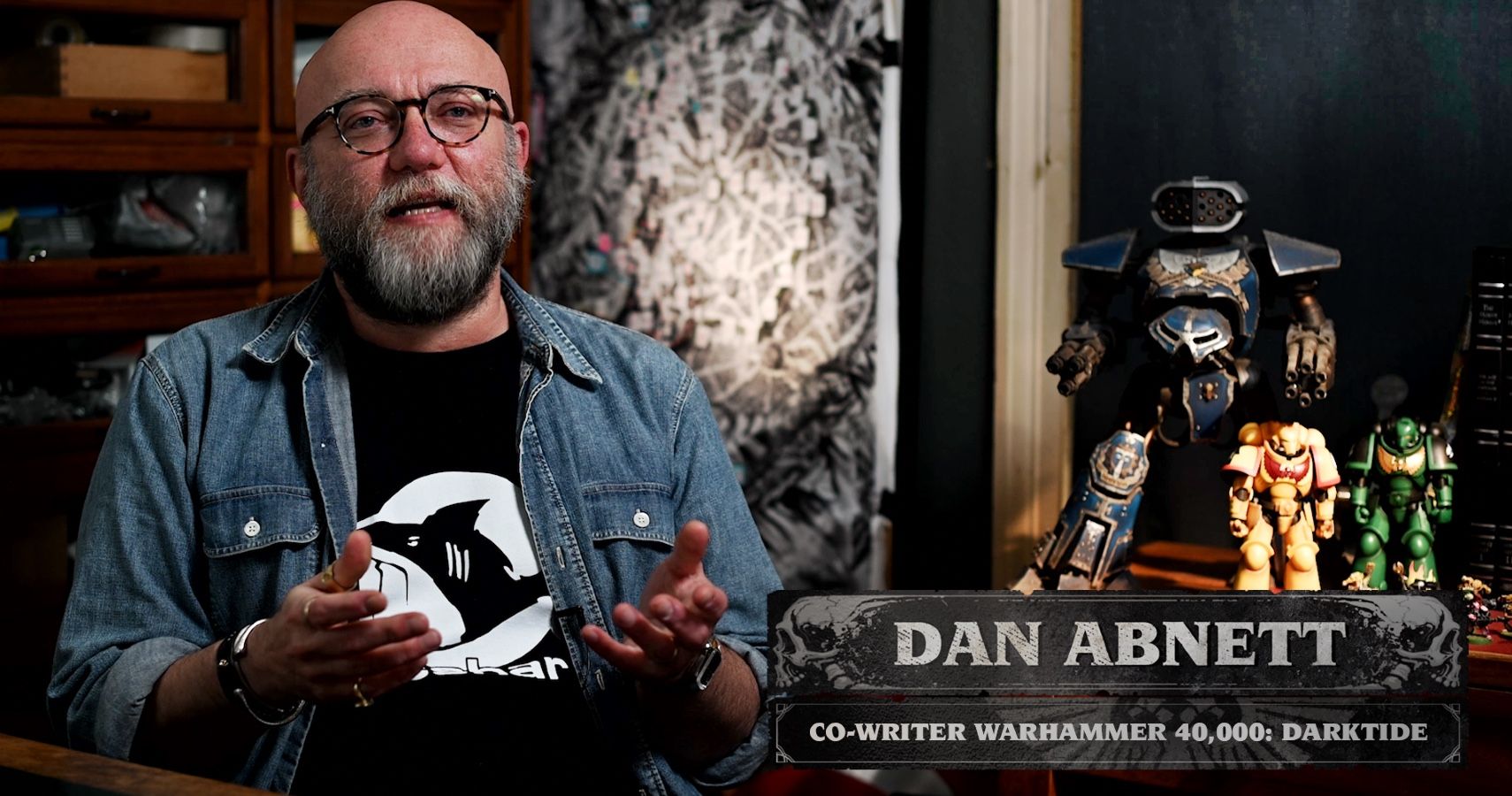 As for Abnett, he is equally excited about this partnership and the work he is Ab Working with Fatshark has been fantastic. It's great to partner with them and see their amazing skills create the universe of Warhammer 40K in vivid, realistic and interactive ways. Things I've only imagined before, or created in prose, are exploding into life.
Sounds like Fatshark is cooking up something pretty spectacular within the already amazing Warhammer universe. Warhammer 40,000: Darktide will be coming to PC and Xbox Series X|S later this year.
Source: Read Full Article