Season three of Warzone is well underway, and it brought with it all the mayhem you'd expect from a zombie-eliminating nuke. Once the dust settled, players were treated to a blast from the past as Verdansk was transported all the way back to 1984. To really set the mood, Warzone has added '80s inspired War Tracks to bring some music into the battle royale environment.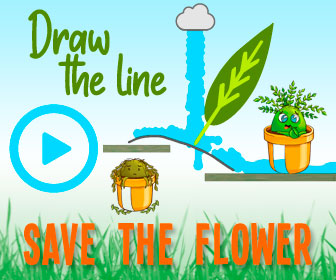 Season three not only gave players the new 1984 Verdansk full of new locations, landmarks, and structures, but also a brand-new Battle Pass. This new Battle Pass is filled with a ton of popular songs from the '80s. For many, the '80s were an iconic time in history, musically speaking. While you can still hear classics from that decade on the radio, it is not often that 80's music makes its way into a popular game like Call of Duty: Warzone. At least, until now.
Many classic tracks that are easily identified by those not familiar with the '80s are included in the game, like Should I Stay Or Should I Go, Everybody Wants To Rule The World, and You Spin Me Round. Overall, ten '80s-inspired War Tracks have been placed within the Battle Pass, and while players will need to advance through the Pass fairly far to get them, they are definitely worth it to really immerse yourself into the 80's awesomeness of Verdansk '84.
The ten tracks included also include four original pieces from Black Ops 3. Here are the available War Tracks:
Black Ops 3 Mixtape – Season 3 Tier 44
Black Ops 3 – Ignition
Black Ops 3 – I Live
Black Ops 3 – Filter
Black Ops 3 – Damned 3
80's Pop 2 – Season 3 Tier 72
Dead Or Alive – You Spin Me Round (Like a Record)
Siouxsie and the Banshees – Cities in Dust
The Clash – Should I Stay or Should I Go
80's Pop 3 Mixtape – Season 3 Tier 94
The Human League – Don't You Want Me
Tears For Fears – Everybody Wants to Rule the World
Men Without Hats – The Safety Dance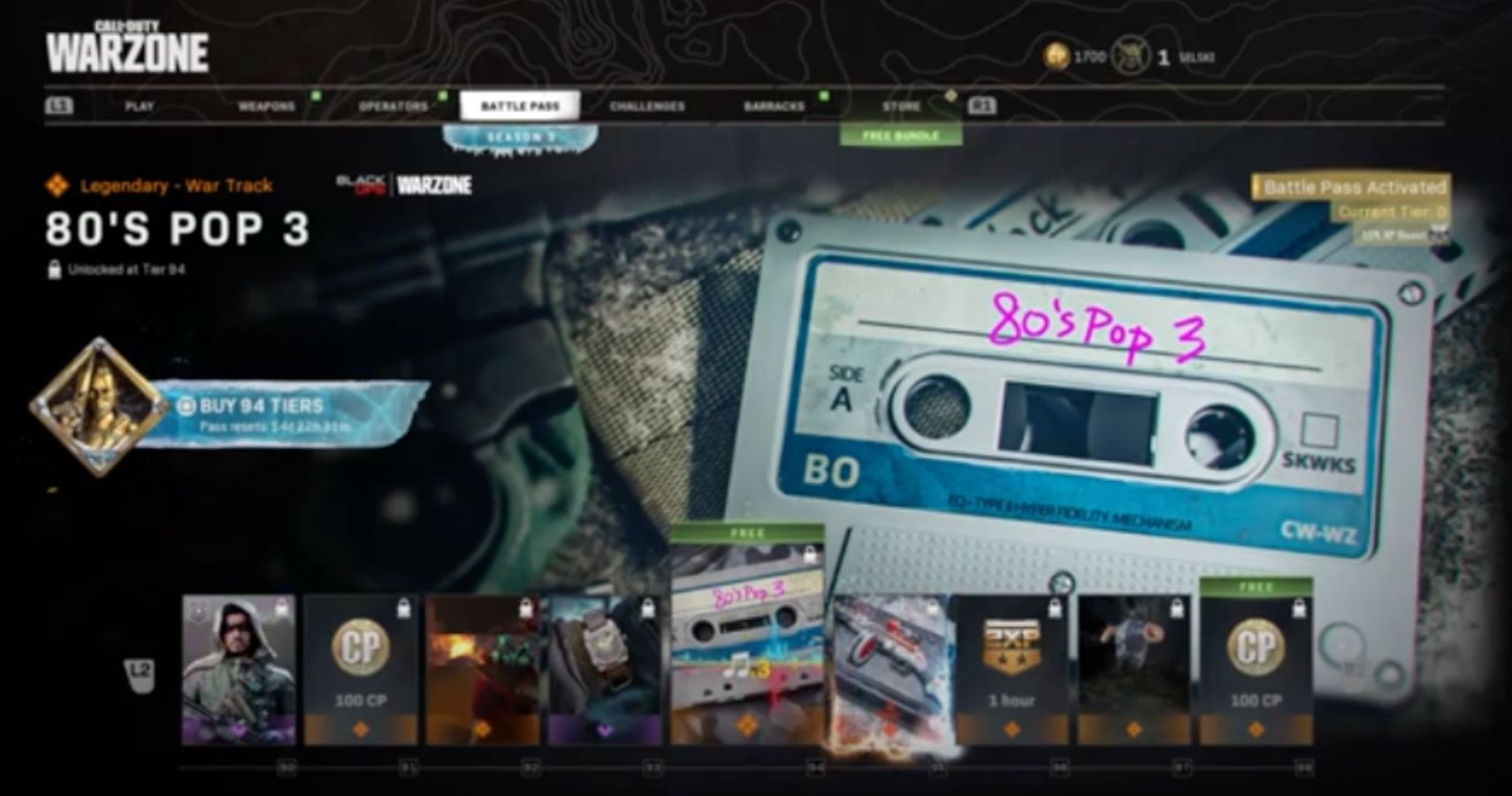 Players will only need to progress past rank 72 to unlock these new tracks. The unlocks are part of the free Battle Pass on tiers 72 and 94, so players can gain access to them just by leveling their Battle Pass.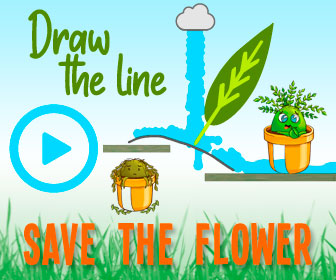 While these tracks are definitely not the weirdest thing to be added in the history of Call of Duty, they are definitely a fun change of pace. Plus, it helps inspire players to keep playing through the Battle Pass to get these awesome songs. Just remember that War Tracks can be played through vehicles, and players can customize which vehicle plays what track through the in-game barracks system.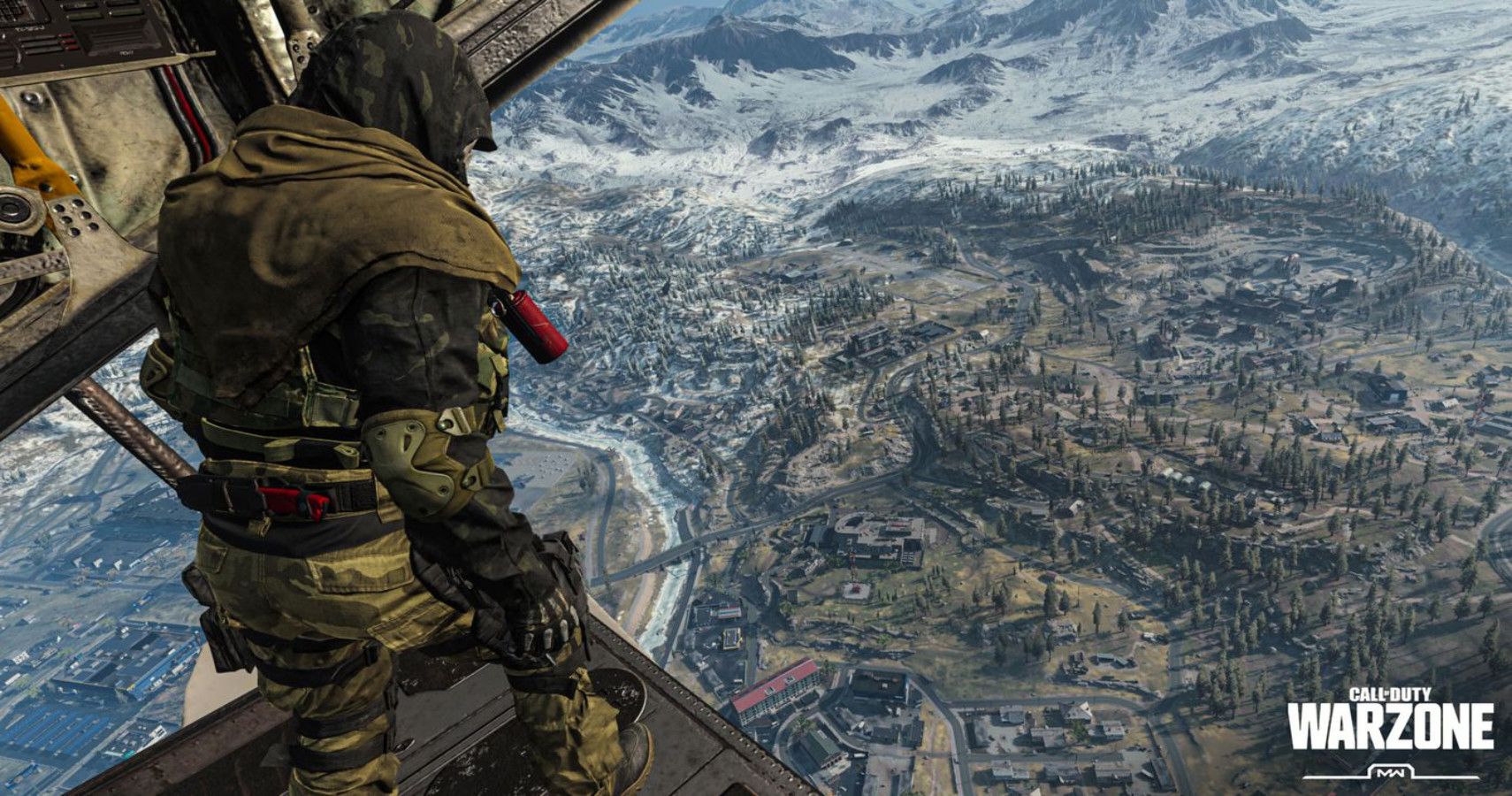 Game News
Call of Duty
Call of Duty: Warzone
Source: Read Full Article