Monster Energy's newly announced streaming series will pit some of the best athletes against each other virtually. The "Live and Unleashed" series will kick off with a must-see battle between skateboard legends Tony Hawk, Nyjah Huston, Lizzie Armanto, and Tyler "TeeP" Polchow as they face-off in Tony Hawk's Pro Skater 1 + 2. This event will be live-streamed on Twitch beginning Monday June 14.
The upcoming series, hosted by popular snowboard personality and Monster Energy athlete Luke "The Dingo" Trembath, will utilize a round-robin format where each competitor will have the opportunity to face-off against each competitor in turn. It will kick off with skateboard legend Tony Hawk going up against Tokyo gold medal favorite Nyjah Huston as they take control of their own characters in the popular Tony Hawk's Pro Skater game. Other competitors will include Monster's own Lizzie Armanto and pro gamer Tyler "TeeP" Polchow. Once all of the round are complete, host Dingo will crown the first ever "Live Unleashed" champion.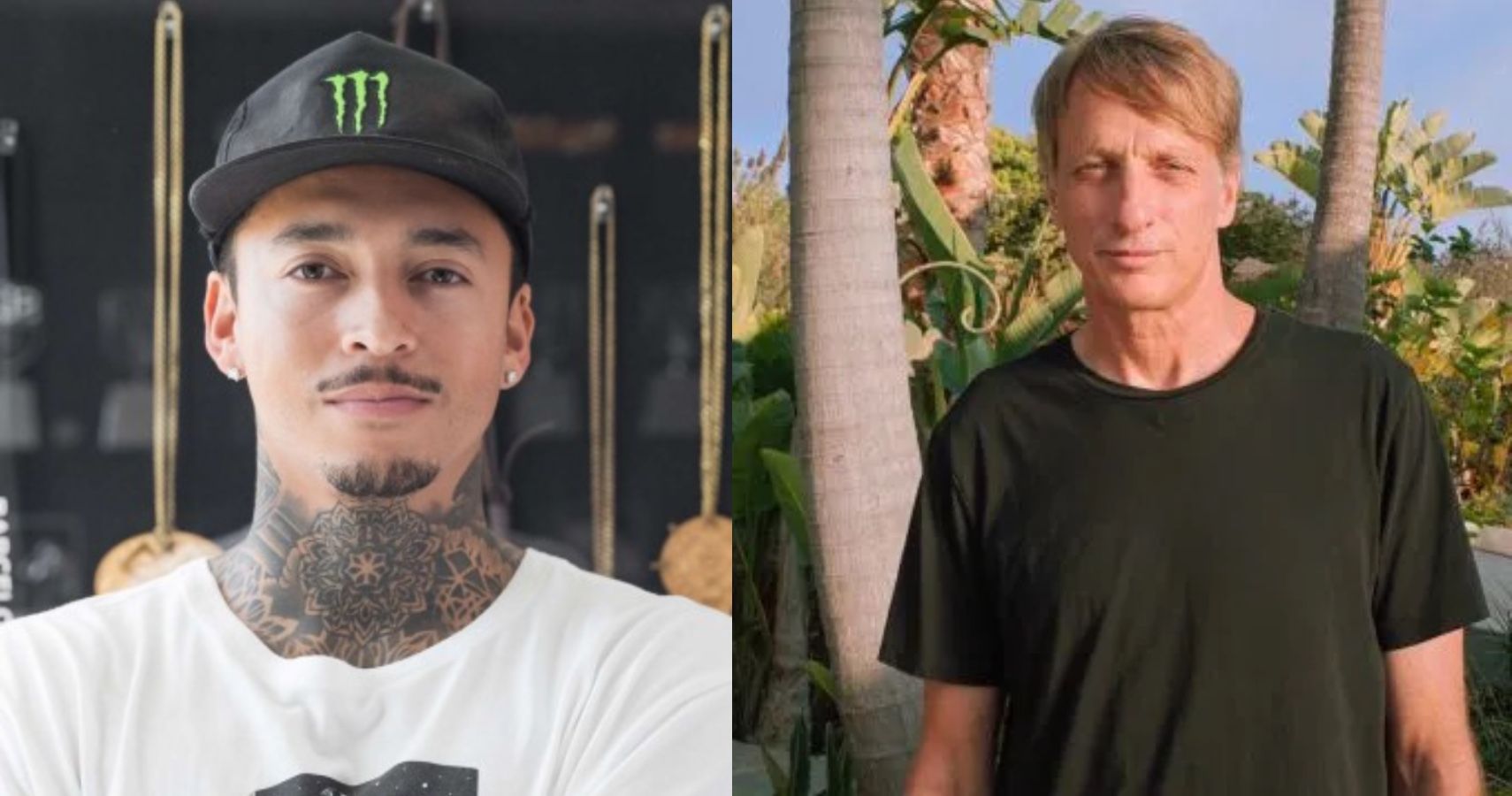 Not only will fans get to watch the skaters go toe-to-toe virtually, but the competitors will also take part in a live skate session from Nyjah's private skate park. Dan McHugh, the CMO of Monster Energy, shared his excitement for this one-of-a-kind event saying; "We're excited to bring together Monster Energy's amazing athletes and gamers in our new Unleashed streaming series…We have been fueling both skaters and gamers alike for decades and we're excited to offer a fun and unique crossover that is representative of our company's diverse consumer culture."
Launched in 1999, the Tony Hawk Pro Skater series helped to usher skate culture into the mainstream. It also helped make Tony Hawk a household name and skateboarding became more than just a hobby for teens. In fact, this year's Summer Games in Tokyo will see skateboarding debut as an official sport. Tony Hawk reflected this as he spoke about the impact the gaming series has had; "I'm proud of how Tony Hawk Pro-Skater has expanded the skateboarding world…It has been one of the highlights of my career to see these games evolve and help inspire an entirely new generation of skaters and gamers."
This skate-off is just the first in a line of planned streams from the new series. Future planned streams will include a UFC-themed show with Monster Energy MMA fighters Daniel Cormier and Stipe. The fighters will take their skills to the virtual mat along with pro gamer "Hungrybox". There is also a planned stream that will center around the partnership between Monster Energy and Apex Legends that will take place later this fall.
"Live and Unleashed" will kick off on June 14 and will be streamed on Monster Energy's Twitch channel.
Source: Read Full Article