For years now, Warhammer games have been hit and miss. We all remember the classics fondly. I spent too many hours playing Dawn of War as a kid and Space Marine was better than it had any right to be, even if the jump pack/thunder hammer combo was broken in multiplayer.
In the past few years, Games Workshop has been licensing its precious IP (or more accurately, IPs plural due to multiple Age of Sigmar and Warhammer Fantasy games) to more and more developers. We've had mobile games, tactical RPGs, and first-person shooters; practically every genre has a Warhammer title associated with it nowadays.
At present, Warhammer 40,000: Chaos Gate – Daemonhunters is on my Game of the Year list. Halfway through 2022, that's impressive. Partly because I didn't expect to like it so much. It wasn't a game I was particularly anticipating, it just hit me out of the blue. Still to come this year is Darktide, a far future iteration of the excellent Vermintide games (themselves a Warhammer Fantasy reskin of Left 4 Dead), which I'm very excited for. Fighting through the underhives of an Imperial City with your friends is a great concept to begin with, but add in playable Ogryns and words by veteran Warhammer novel author Dan Abnett, and there's little else I'll be playing come September.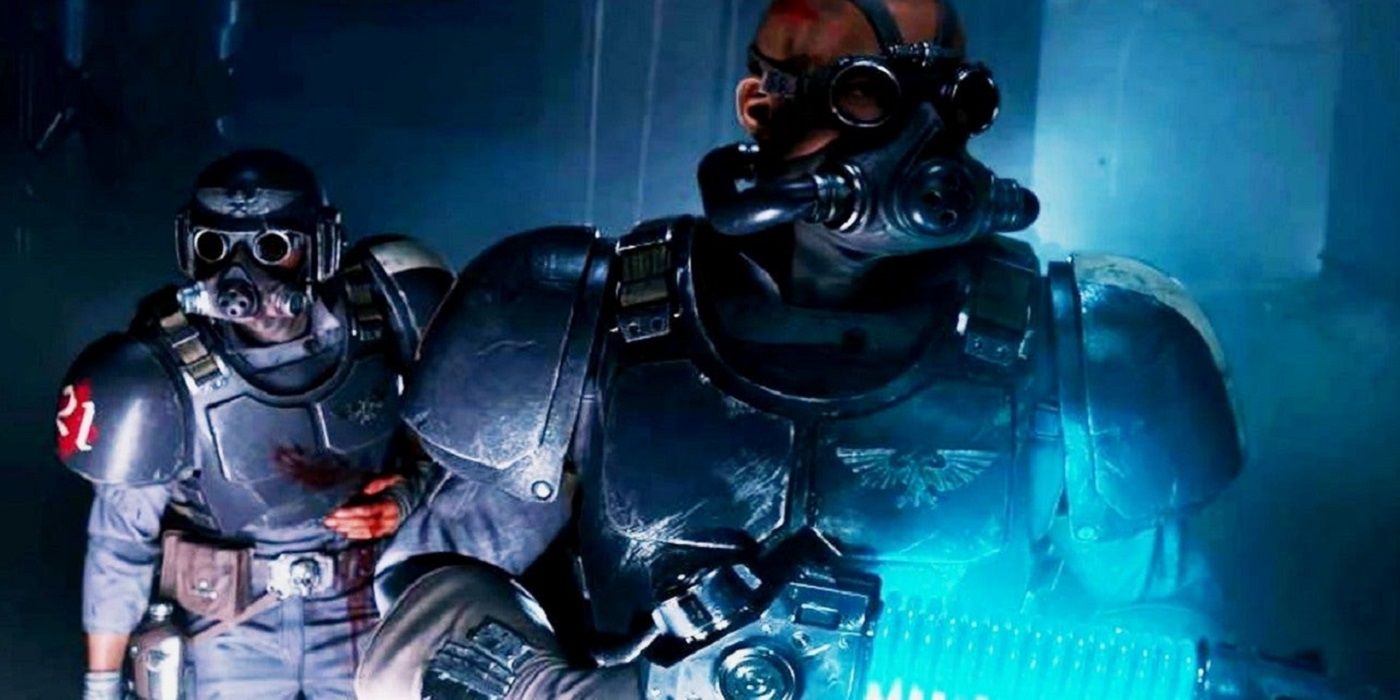 Aside from Daemonhunters, this year has already been stacked with fun Warhammer games. I enjoyed the raucous music of Warhammer 40,000: Shootas, Blood & Teef, Blood Bowl 3 is looking better with every beta, and Games Workshop's latest wave of video game announcements are not letting up.
Warhammer 40,000: Rogue Trader is Games Workshop's first cRPG, and it's coming from Owlcat Games who made Pathfinder. Space Marine is getting a sequel, which I fully expect to be great. But my eyes, and many others', were immediately drawn to Warhammer 40,000: Boltgun when it was revealed earlier this week as part of Warhammer Skulls 2022.
Boltgun is a Doom-inspired first-person shooter that takes the iconic Ultramarines and depicts them in the 90s' pixel art that we all know and love. We're not talking Doom Eternal here, we're talking Doom. Classic Doom. We've only seen seconds of gameplay so far, but the pixel art daemons are perfect, the blood splatters gory, and the action frenetic. It suddenly made me wonder why we've not had a pixel art Warhammer game before.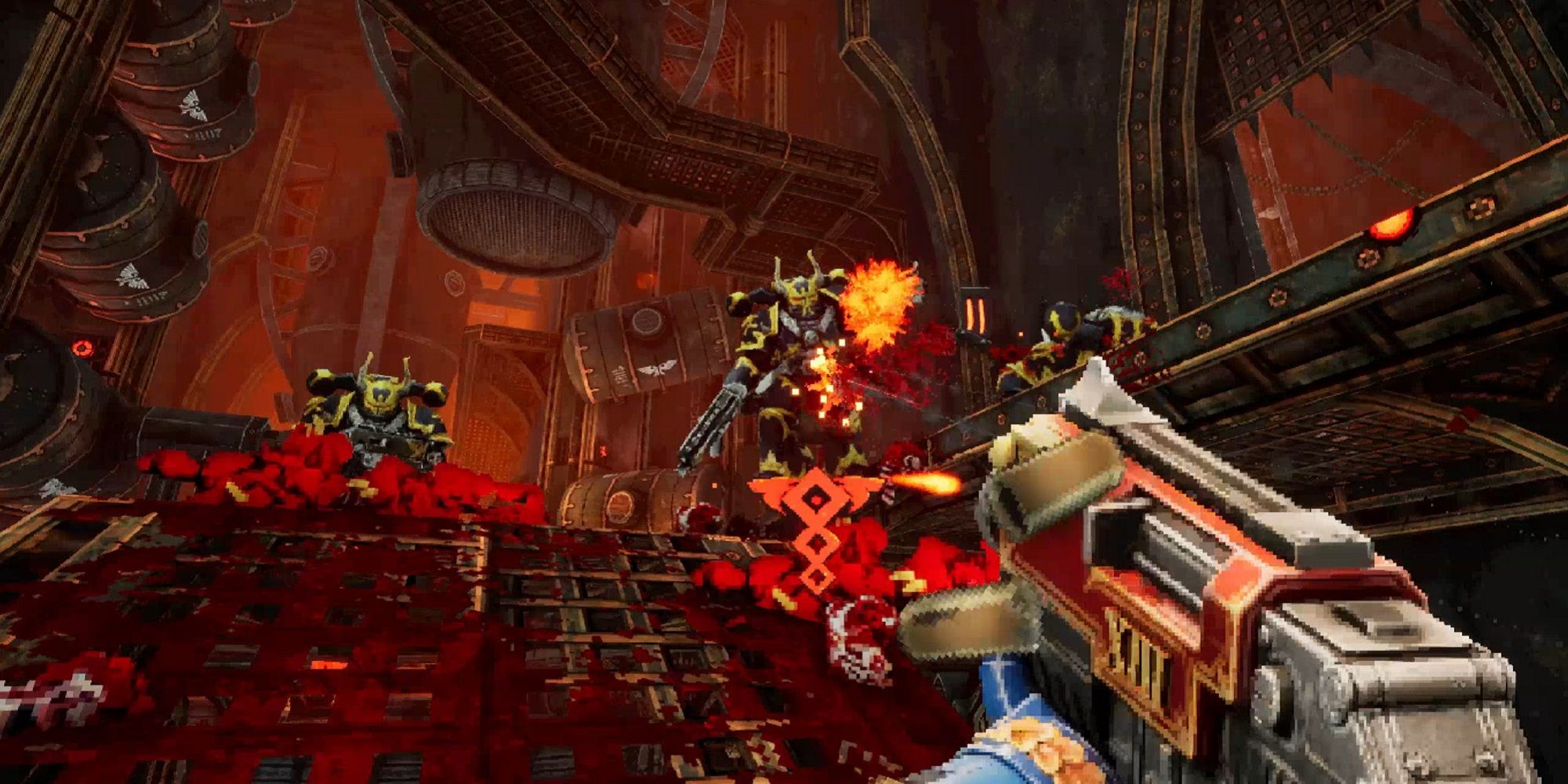 Boltgun is slated for a 2023 release, but there's plenty to (Dark)tide us over until then. Put simply: we're in the golden age of Warhammer games. Fans of the series have been dining out on Total War and Vermintide for too long, and soon the choices will be abundant. I don't remember being this excited about a Warhammer release since Games Workshop announced the Adeptus Mechanicus for its tabletop range. Except this time it's not one release, it's a whole host of them.
The best part about Games Workshop's video game strategy is the variety being deployed. Not interested in a 90s Doom clone? Firstly, why not? Secondly, you can play Darktide instead. Don't want first-person shooters in general? Play Daemonhunters. Or Rogue Trader. Or dip back into Total War. Want a sports sim? Blood Bowl 3 is here for your dirtiest footballing deeds.
Darktide will likely be the game to bring a number of non-Warhammer fans into the universe, but it's the wide and varied range of Games Workshop titles that will keep them there. For me and so many others, there has never been a better time to call yourself a Warhammer fan.
Source: Read Full Article