This week's Xenoblade Chronicles 3 Direct provided us with not only a healthy amount of new gameplay footage, but also the reveal of a post-launch expansion pass. Monolith Soft's upcoming JRPG will likely take up hundreds of hours without the promise of additional content, but the developer has confirmed that new costumes, quests, characters, and even an entirely new narrative scenario will be coming as part of the $30 pass.
A few fans weren't best pleased by this premature reveal, fearing that attention was already being taken away from the main game to pilfer our wallets for extra pennies as we picked up the expansion pass. This reaction feels a little overdramatic, and not because I'm eager to defend toxic industry practices when it comes to downloadable content, it's because the past has already shown us that Xenoblade Chronicles is far more generous than most when it comes to passes that over games often fail to justify. This ain't no battle pass.
Let's look back on Xenoblade Chronicles 2 to get a lay of the land. The 2017 title had an expansion pass that pitched a similar amount of content, and was funnily enough met with equal levels of scepticism upon its reveal. But it more than surpassed expectations, beginning its rollout with a selection of new characters and modes before blowing us away with its standalone expansion. Torna: The Golden Country likely began life as a more humble experience, but grew in ambition so dramatically that Nintendo decided to make it a standalone product while also ensuring it remained part of the expansion pass.
It's longer than most games, featuring new characters, locations, and battle mechanics while also building upon the main campaign's story. I remember reviewing it ahead of release and being blown away by what Monolith Soft had achieved, while also terrified that I had to finish the damn thing before embargo. I can neither confirm nor deny if I actually hit credits before writing my review, I am a games journalist after all. We weren't taken for a ride, if anything Monolith Soft over delivered and surpassed its initial promises.
The expansion launched long after the main game too, reigniting conversation around it and drawing in several new players as a consequence. It gave us reason to return instead of pulling us away from the core experience with too much content to handle. Nintendo knew exactly what it was doing, and judging by the timeline released alongside this new expansion pass announcement, that mindset hasn't changed.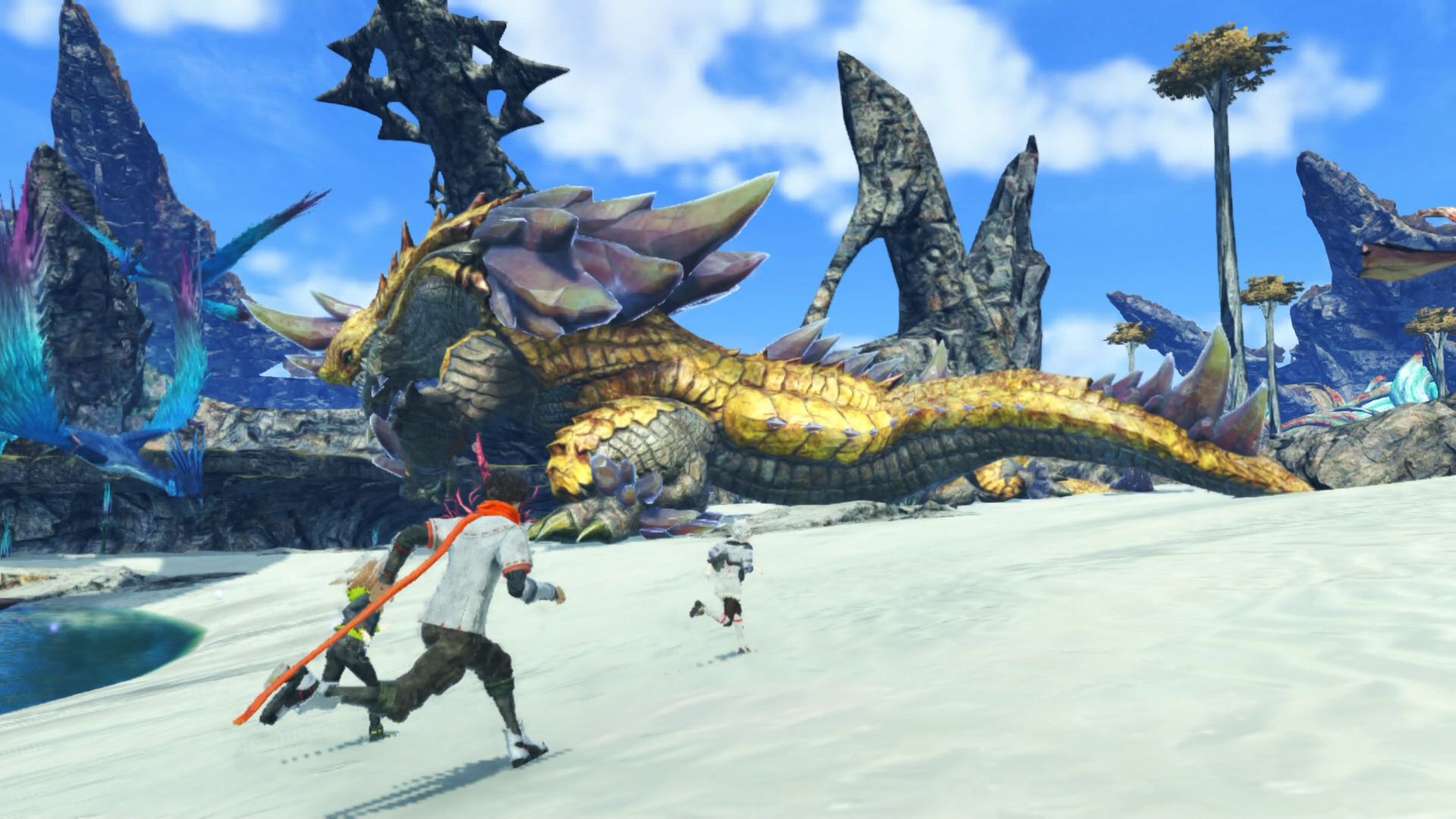 Whatever big story idea Monolith Soft has planned this time around, it won't be launching until December 2023. The first content drop isn't coming until this December either, with a few more additions scattered throughout next year to give us a reason to jump back in. To me, a six-month gap from launch is more than enough time, and far more than most games ever offer players before expecting their attention. It's affordable to boot, with $30 being a rather cheap asking price when you consider everything it will eventually get you. If you're still in doubt, wait until a few pieces of content are revealed before pulling the trigger, it's not like the expansion pass is going anywhere nor do you need to buy it right now.
I promise I don't work for Nintendo, I just think it's good to praise the positive examples of this business model when so many other publishers (*cough* Ubisoft *cough*) continue to sell outdated Gold Editions and season passes filled with content that will be heavily discounted before we know it. Nintendo might still be years behind in certain areas of the industry, but I'm glad it's at least figured out how to do post-launch content right.
Source: Read Full Article