Stray launched last week to rave reviews and an impressive player count on Steam. Speaking of which, it doesn't take long for any game of note on PC to become riddled with mods, and the same can already be said for Stray. Less than a week on from its arrival, and someone has already made it possible to play the game as Garfield.
The mod comes courtesy of Chris Rubino, and if you're one of the (at least) 63,000 playing on PC, you can try the mod out for yourself right now through Nexus Mods. At first glance, Stray's leading feline doesn't look all that different than usual when the mod's applied. Both it and Garfield have the same color fur after all. However, upon closer inspection, you can see the subtle differences.
Since Garfield is animated, Stray's cat becomes more orange than ginger when the mod is applied. The face is also very different, and looks a lot like the lasagna-loving cartoon on which the mod is based. Speaking of lasagna, when you turn on the Garfield mod, Stray's unnamed cat also looks a little bit more rotund, but maybe that's just me.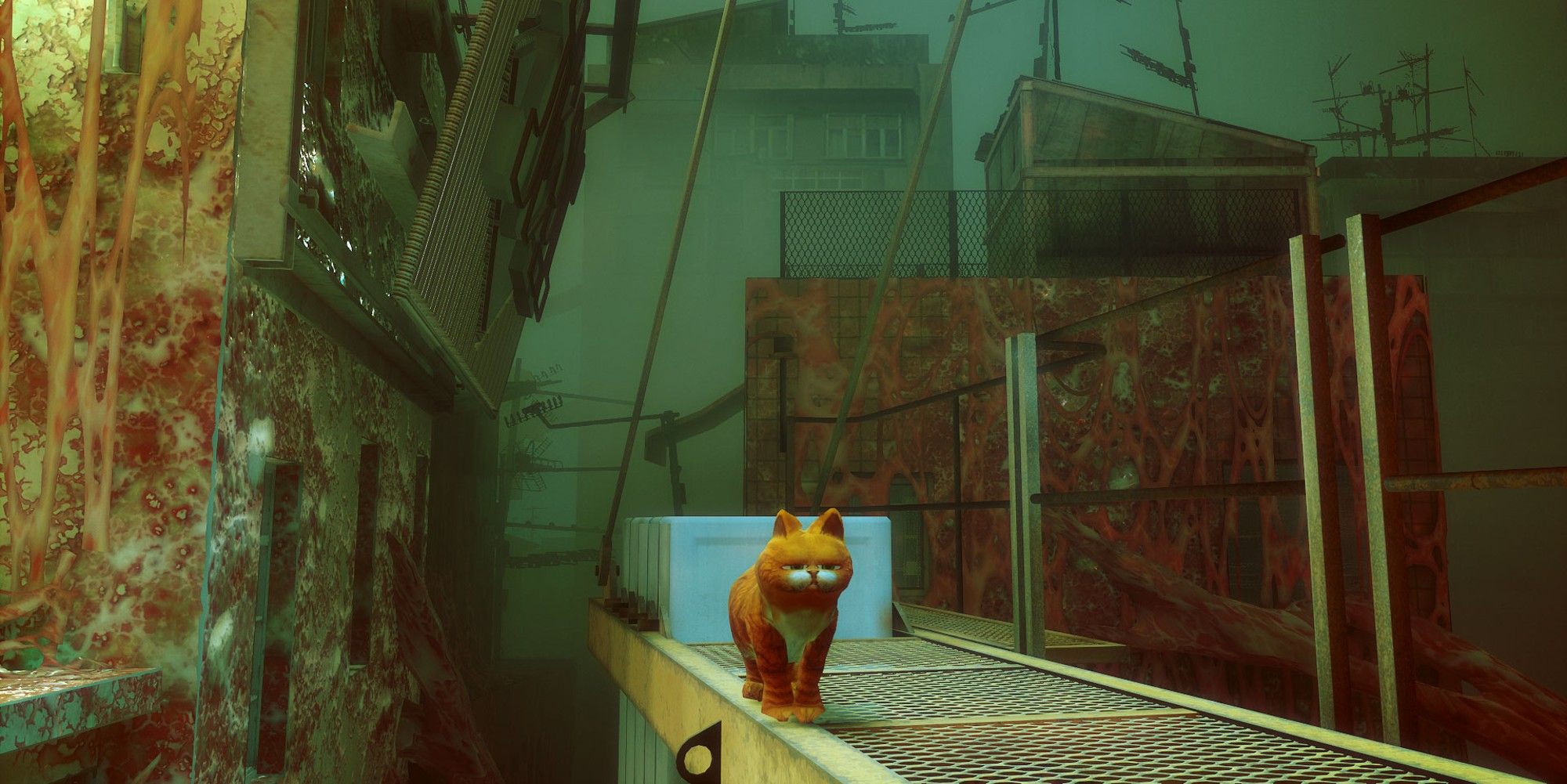 While a significant number of people have been avidly playing Stray for the past week, plenty of cats seem to be pretty interested in the game too. Sharing cat reactions has become the latest Twitter trend, and has even led to some people modding their own pets into the game. That nor Garfield is the strangest mod to have hit Stray so far. Someone has already turned the lead character into CJ from GTA San Andreas. Be warned, once you've seen CJ cat-sized and on all fours, he can't be unseen.
If you now feel like you're one of the few missing out on Stray, you can download it on Steam, plus the Garfield and CJ mods if you're into that. Stray is also available to download at no additional cost for PS Plus Premium and Extra subscribers. A great deal, but the downside is you won't be able to apply any mods and traverse Dead City as Garfield.
Source: Read Full Article