The big multiplayer reveal of Call of Duty: Black Ops Cold War has finally arrived, following a leak. That should set expectations for the impending beta test, which, as already announced, will be available first on PlayStation 4. There will be several different dates during which it's available depending on your platform and whether you pre-order Cold War.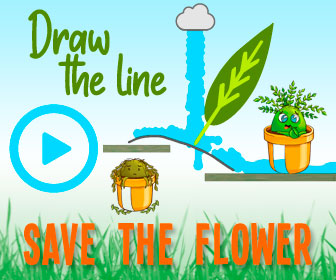 It's a bit complicated, with there being two tests and an early access window during each one. Read on for all you need to know about accessing the beta and when each one starts. The bottom line is this: Whether or not you pre-order the game, you'll be able to give it a try before its release, but PS4 players will have the maximum amount of time to give it a spin.
Call of Duty: Black Ops Cold War Open Beta Start Dates
Activision has announced that there will be two Cold War beta "weekends," although that term is something of a misnomer–each will last about five days. The first test runs exclusively on PS4, with pre-order customers getting in first before it opens to all PS4 owners (you can pre-order the PS4 or PS5 version to qualify). PlayStation Plus is required in "some territories."
The second test will include PS4, Xbox One, and PC and will support cross-play. This, too, will be open early for pre-order customers on Xbox One and PC, while all PS4 owners will get in for the full duration. Pre-orders on Xbox Series X or S also qualify for this Xbox One early access. Xbox Live Gold is required on Xbox One. If you have an opportunity to get a month of Game Pass Ultimate for $1, you can also use that to gain access, as it includes Xbox Live Gold. Of course, it also includes games for both Xbox One and PC to try out.
Beta weekend 1 dates (PS4 only)
October 8-12

Early access (PS4/PS5 pre-orders): October 8-9
Open access: October 10-12

Beta weekend 2 dates (PS4, Xbox One, PC — cross-play enabled)

October 15-19

Early access (Xbox One/Series X/PC pre-orders, all PS4 owners): October 15-16
Open access: October 17-19

How To Gain Beta Access

You can guarantee beta access by pre-ordering Call of Duty: Black Ops Cold War. Activision also offered beta code giveaways for viewers of the Call of Duty League matchups. That event is over, but the company could offer more giveaway opportunities in the future across its social media channels.

You'll be able to see how the game has changed compared to past Call of Duty titles on a moment-to-moment level. Damage flinching will no longer change the position of your crosshair. This differs from past Call of Duty games, where you could miss a target if being shot at the same time. We got some recent hands-on time with Cold War's multiplayer component if you want more details ahead of the beta.

Call of Duty: Black Ops Cold War Beta Platforms

The Call of Duty: Black Ops Cold War beta will be available on PC, PS4, and Xbox One. The full game will also release on PlayStation 5 and Xbox Series X. The date for these versions has not been revealed yet, but the Xbox Series X and S are due to release just a few days before the game. We will likely have an answer on the PS5 soon. The system's games will be featured at a showcase event on September 16.

It will cost $70 on next-gen systems. You'll be able to play with those on other platforms as well as other console generations. This means a PS4 player and an Xbox Series X player should still be able to enjoy the game together.

Call of Duty News

Call Of Duty: Black Ops Cold War Beta – Dates, How To Access, And Platforms
Call Of Duty Cold War Multiplayer Hands-On: Should You Play It Over Modern Warfare?
Call Of Duty: Black Ops Cold War–Everything We Know About The 2020 Game

Source: Read Full Article