Bungie just gave us our first look at its next Destiny 2 content season, the Season of the Dawn, with a new trailer and some details about what's coming. But the beginning of a new season means the end of the current one, and under Destiny 2's new system–which emphasizes limited-time modes and content–that means several activities and items that are currently available will disappear with the weekly reset on December 10. Here's what you have only a few days left to do in the game before it goes away.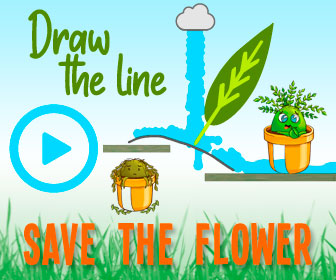 Destiny 2 News And Guides
Destiny 2's Next Update Raises Power Cap, Tons Of Handy Tweaks
Destiny 2's Eververse Store Gets Much Better Next Season
Destiny 2 Stream Confirms You Can Ride Sparrows On Mercury Next Season
Everything Coming In Destiny 2's Season Of Dawn
PSA: Everything Leaving Destiny 2 In One Week
On its website, Bungie released a fairly extensive list of everything that will no longer be a part of the game when the Season of the Undying comes to an end. Probably the biggest is the current seasonal activity, Vex Offensive, which retires from the game with the start of the Season of the Dawn. Along with it goes the Vex-specific weapons you can earn from the activity and the various Triumphs related to it, as well as the Undying seal and title they can unlock.
If you're a Destiny 2 New Light player, you should also finish the Leviathan's Breath Exotic quest. According to Bungie's list, players on the free-to-play side will lose access to the quest at the end of the season, although that suggests that if you paid for the season pass (which was included with the Shadowkeep expansion), you'll still be able to finish it. Check out the complete list below for everything that's ending along with the Season of the Undying.
Content Being Removed With Season Of The Undying
Season of the Undying Season Pass and bonuses from the Season Pass
Season of the Undying Seal and Title
The Vex Offensive
Vex invasions on the Moon
Weapon frames and bounties from Ikora for the Vex Offensive
Ikora's Vex Offensive Weekly Challenge
Emblems and Shader Quests/items from Season of the Undying
Incomplete items in the Collection Badge will turn invisible
Lore – "The Last Days on Kraken Mare"
The Gatelord's Eye seasonal artifact
Player power increase from the Gatelord's Eye
Season of the Undying artifact mods
The Leviathan's Breath exotic quest if players didn't own the Season Pass
Season of the Undying specific materials (Vex components, etc)
Triumphs Being Removed With Season Of The Undying
Season 8: Power Bonus
Season 8: Progress
The Front Lines
Final Assault
Rapid Assault
Precise Assault
Perfect Assault
Flawless Assault
Offensive Expert
Offensive Tactician
Offensive Sharpshooter
Offensive Finisher
Operative
Moonlight Crescendo
Lunar Fashion
Dark Side of the Moon
Crater Spark
Over the Moon
Season 8: Vanguard
Season 8: Nightfall
Season 8: Engagement
Season 8: Rituals
Season 8: Combat
Season 8: Challenges
Season 8: Valor Legend
Season 8: Valor
Season 8: Glory Streak
Season 8: Glory
Season 8: Iron Banner
Season 8: Iron Will
Source: Read Full Article