Sony is offering up to huge discounts on more than 1,500 games during its holiday sale, which will be broken up into two waves. The first round of deals runs until January 5 before the second set of deals takes its place until January 16. Sony's holiday sale will outlast sales from competitors such as Microsoft and Nintendo.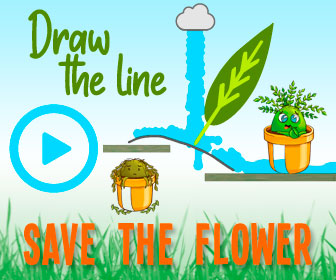 The sale features a number of 2019's biggest games, including Death Stranding and Call of Duty: Modern Warfare, both of which are discounted to $40. Sekiro: Shadows Die Twice, which was recently named GameSpot's best game of 2019, is available for $39. You can also snag Control for $39, Remedy Entertainment's wonderful action game that also appeared on our best games of 2019 list.
Sports fans can pick up Madden NFL 20 for $36, FIFA 20 for $30, NBA 2K20 for $30, NHL 20 for $30, and MLB The Show 19 for $18.
The massive sale also brings excellent deals on PSVR games. Borderlands 2 VR is down from $50 to $25. Blood & Truth is also 50% off, dropping from $40 to $20. Meanwhile, The Elder Scrolls V: Skyrim VR has been slashed from $60 to $18.
We've rounded up some of the best deals in Sony's holiday sale below. If you want to check out the full list of discounted games, head on over to the PlayStation Store.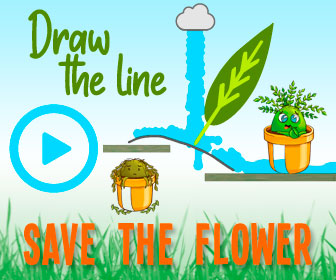 Best PS4 game deals in PSN's Holiday Sale 2019
A Way Out — $15 ($30)
Arizona Sunshine (PSVR) — $14 ($40)
Assassin's Creed Odyssey — $15 ($60)
Battlefield V — $16 ($40)
Blasphemous — $16.74 ($25)
Blood & Truth — $20 ($40)
Borderlands 2 VR — $25 ($50)
Borderlands 3 — $39 ($60)
Call of Duty: Modern Warfare — $39.59 ($60)
Castlevania Anniversary Collection — $10 ($20)
Catherine: Full Body — $30 ($60)
Children of Morta — $14.73 ($22)
Cities: Skylines — $10 ($40)
Code Vein — $36 ($60)
Control — $39 ($60)
Dark Souls III — $21.24 ($60)
Days Gone — $20 ($40)
Death Stranding — $40.19 ($60)
Devil May Cry 5 — $19.79 ($60)
The Division 2 — $12 ($60)
Doom — $6 ($20)
Dragon Quest XI — $30 ($60)
The Elder Scrolls V: Skyrim VR — $18 ($60)
Enter the Gungeon — $7.49 ($15)
Far Cry New Dawn — $16 ($40)
FIFA 20 — $30 ($60)
Final Fantasy X/X-2 Remaster — $12.49 ($25)
Ghost Recon Breakpoint — $19.79 ($60)
God of War — $15 ($20)
Hellblade: Senua's Sacrifice — $15 ($30)
Hitman – Game of the Year Edition — $12 ($60)
Horizon Zero Dawn: Complete Edition — $15 ($20)
Kingdom Hearts Collection — $33 ($100)
Kingdom Hearts 3 — $19.79 ($60)
Life is Strange 2: Complete Season — $20 ($40)
Little Nightmares Complete Edition — $7.49 ($30)
Madden NFL 20 — $36 ($60)
MLB The Show 19 — $18 ($30)
Mortal Kombat 11 — $24 ($60)
Moss (PSVR) — $19.79 ($30)
NBA 2K20 — $30 ($60)
Need for Speed Heat — $40.19 ($60)
NHL 20 — $30 ($60)
Ni no Kuni II: Revenant Kingdom — $20.39 ($60)
The Outer Worlds — $45 ($60)
Persona Dancing: Endless Night Bundle — $30 ($60)
Rage 2 — $19.79 ($60)
Rainbow Six Siege Deluxe Edition — $10 ($40)
Red Dead Redemption 2 — $30 ($60)
Resident Evil 2 Remake — $19.79 ($60)
Sekiro: Shadows Die Twice — $39 ($60)
Star Wars Jedi: Fallen Order — $49.79 ($60)
Superhot — $10 ($25)
The Surge 2 — $30 ($60)
Watch Dogs 2 — $12.49 ($50)
Best Deals This Week
Star Wars Jedi: Fallen Order Is The Cheapest We've Seen It (PS4, Xbox One)
Amazon's Huge End-Of-Year Sale Includes PS4, Xbox One, And Switch Games
Best Buy Is Practically Begging People To Buy Starlink: Battle For Atlas
Free Game Available For 48 Hours In GOG's Winter Sale Finale
Steam Winter Sale 2019: Best Games Under $10
Source: Read Full Article