Mohammed Salah scored two lovely goals in the Merseyside derby last night, goals which had Everton fans leaving their own stadium after just 20 minutes and took his total for the season to 19. The general consensus is that good strikers should hit the target of 20 goals a season, but Salah will inevitably reach that in December – most probably against Wolves on Saturday. December. Oh, and he's a winger, not a striker.
What does this mean for FIFA? Likely another in-form card (that'll be his third this season) with stat bonuses topping up his in-game numbers to where they should be based on his red hot form. He also received a Player of the Month card for his performance in October. However, when FIFA launched in October, players came face-to-face with a downgraded Salah card, 89-rated compared to his 90-rated card in FIFA 21.
Anyone hoping to sign the Egyptian King in career mode or use his gold card in Ultimate Team was understandably disappointed. My own ideas of a past-and-present Liverpool squad were gutted. Liverpool didn't have the best season last year, true, but Salah? He was holding things together when the rest of the team was falling apart due to injury.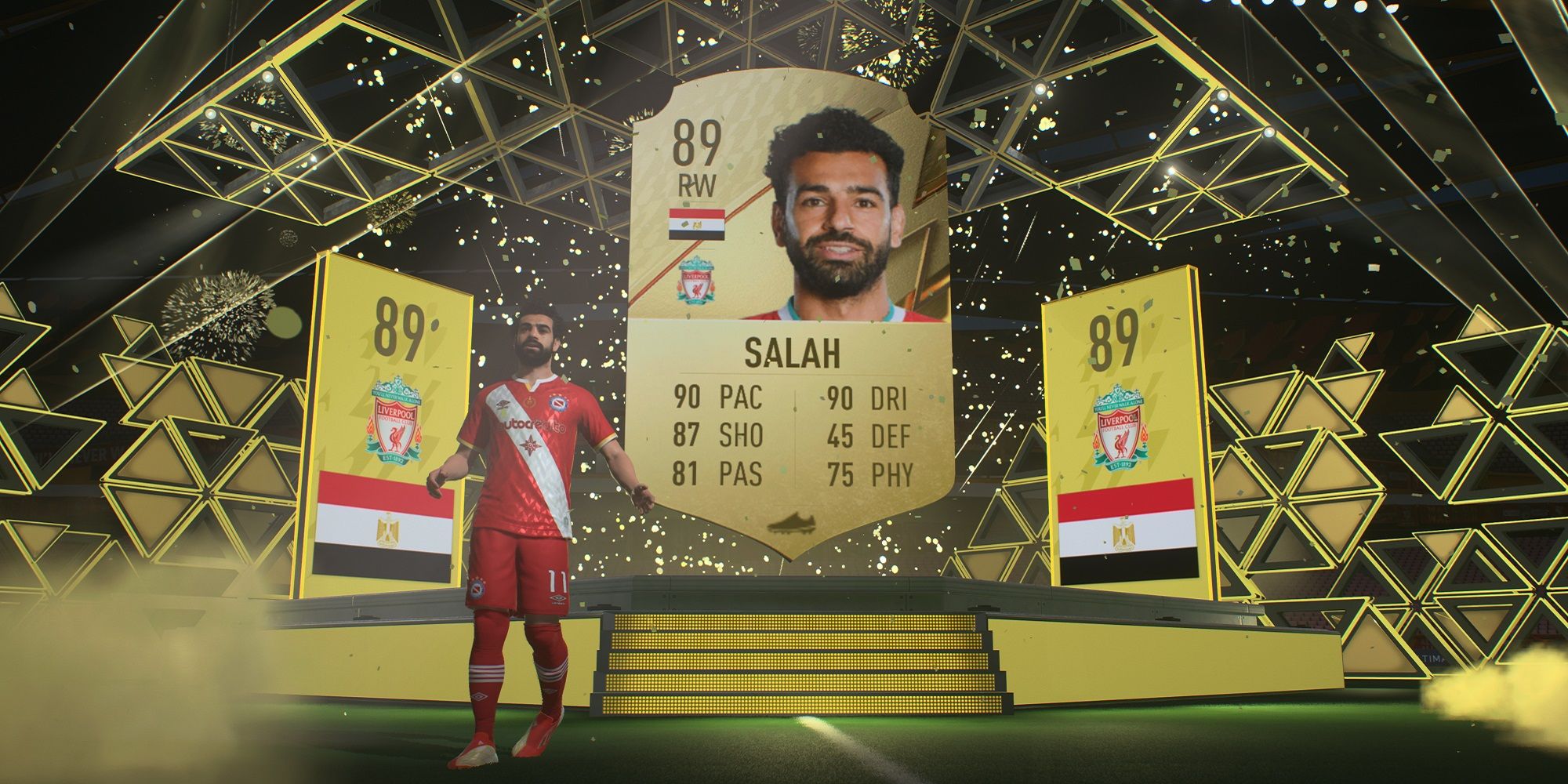 In the 2019/20 season, when he earned his 90-rated card for FIFA 21, Salah had 23 goals and 13 assists in all competitions. Last season, his 31 goals and 6 assists somehow earned him a downgrade. It's only one more goal contribution, but eight more goals in total while his team was struggling. It's also worth noting Salah is already at 26 contributions after three and a half months of the 21/22 season. This can only mean one thing: EA overwhelmingly values team successes over individual prowess.
It wouldn't be the first to do this. While our editor-in-chief Stacey Henley warned of the perils of Ballon d'Or conversation, Salah was voted the seventh best player in the world at the most recent awards. There is no way that Jorginho is four places better than the Liverpool winger, but his Chelsea and Italy teams were dominant over the past year. Jorginho isn't key to either of those teams, however, in the way that N'Golo Kante, Mason Mount, Leonardo Bonucci, or Gianluigi Donnarumma were. He was simply in the right teams at the right time – doing a perfectly adequate job, don't get me wrong – but never appearing outstanding. This weighting of team accolades puts unfair barriers in front of world class players like Lewandowski or Salah, who play for teams that are unlikely to win the biggest tournaments – but I digress.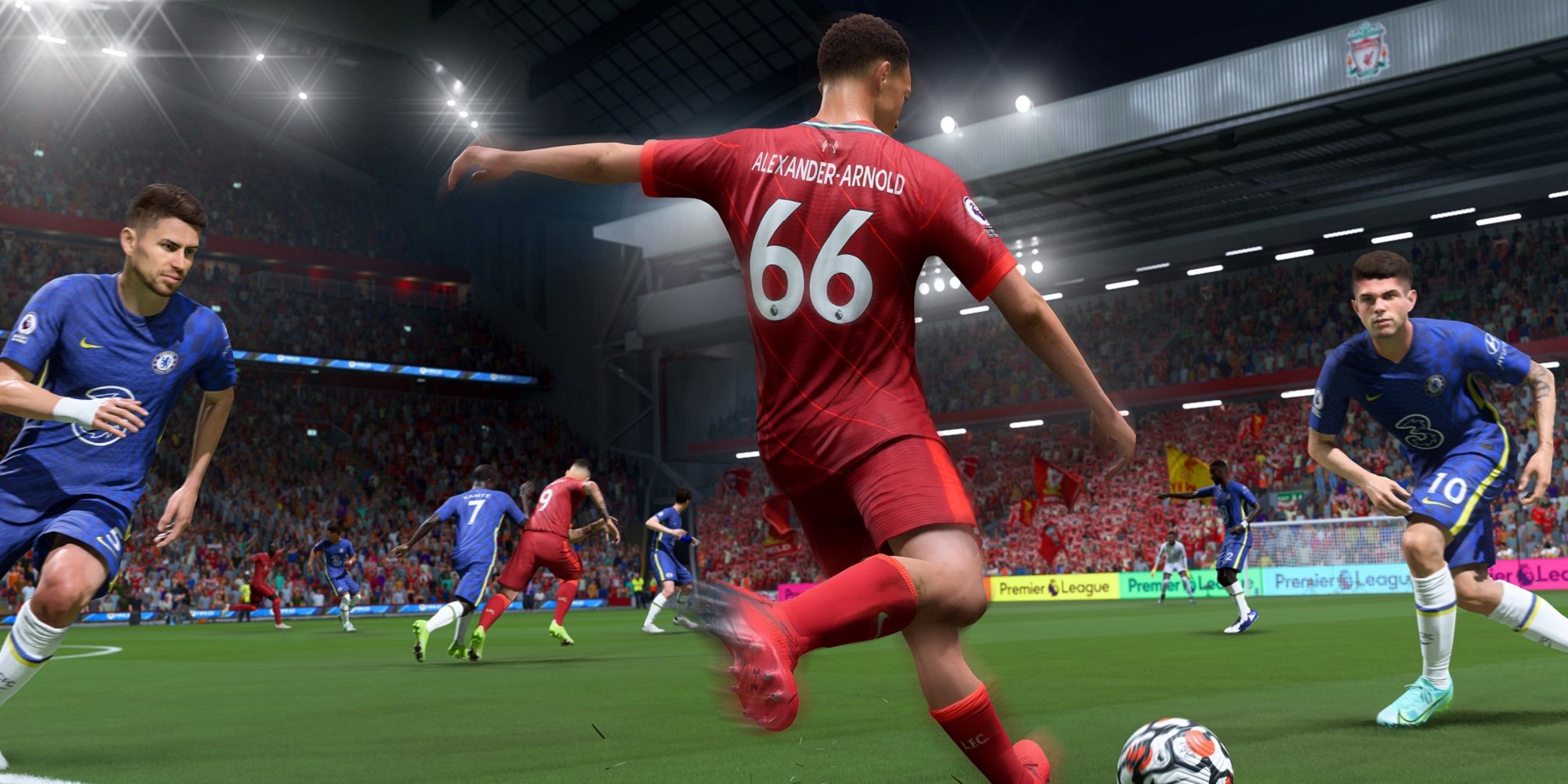 Salah is proving his doubters wrong with performance after performance, as is Liverpool. Written off as title contenders due to a lack of investment in the summer, Liverpool is keeping up with big spenders Manchester City and Chelsea in the Premier League despite a midfield that practically takes its crutches onto the pitch there are so many injuries. Great performances all over the pitch are contributing to this success – Trent Alexander-Arnold, Alisson Becker, and Diogo Jota are particular standouts – but Salah's constant goals certainly help.
This isn't just a bitter Liverpool fan annoyed at his favourite player getting downgraded. Well, I am a little bitter, but I prefer Trent to Salah anyway. If you want bitter, check out a different article by our editor-in-chief on Allan Saint-Maxmin's rating. I'm happy to admit that some of our players did deserve their downgrades in FIFA 22, however: Sadio Mane hasn't hit his best form for a while now, and Roberto Firmino struggled in front of goal, too. Virgil van Dijk was unlucky after missing most of the season through injury, but his demotion is understandable.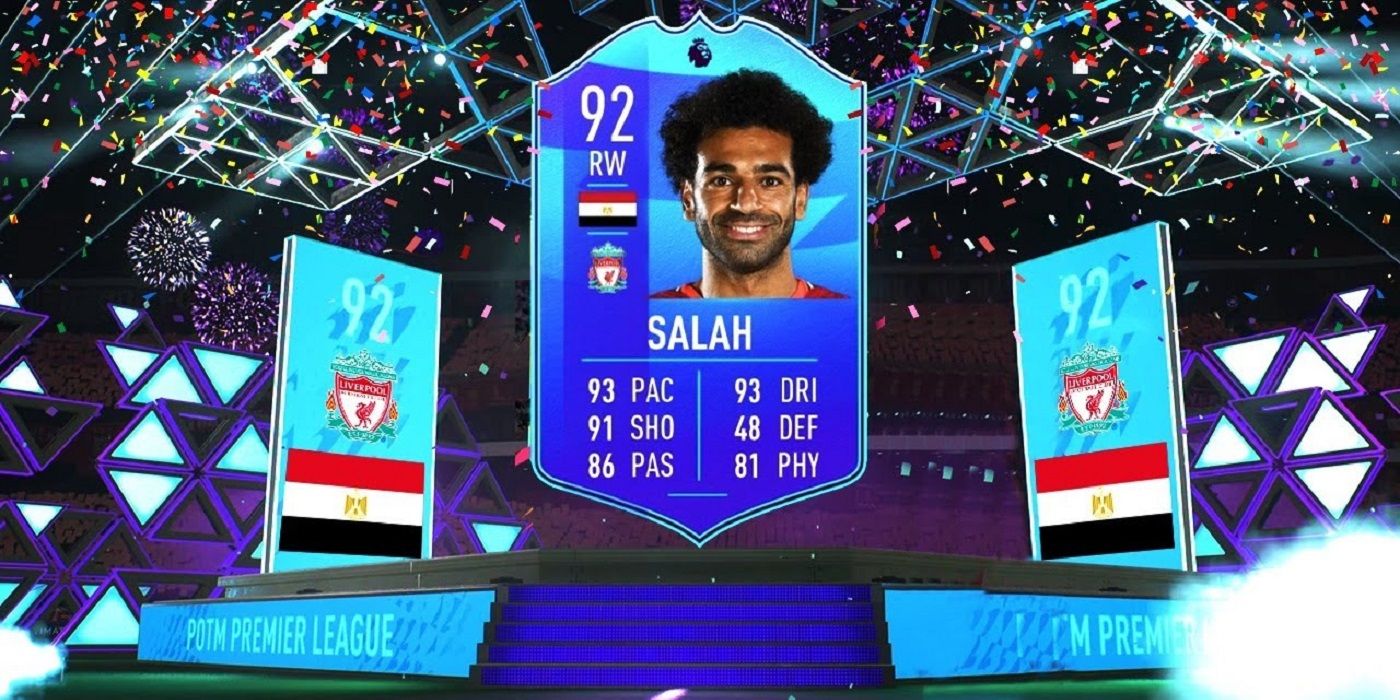 Salah, on the other hand, was on fire, and he's continuing to prove his doubters – EA and otherwise – wrong this season. I'm a reasonable man, I'm not asking for EA to publish a written apology like you posted to Facebook back in the day if your friend beat you by more than five goals. I just want the developer to watch as Salah tears up records and to reward him appropriately – seeing his smiling face on so many special cards will be justice enough for me. Next year, though, EA had better give him the rating he deserves.
Source: Read Full Article