Adventure Time is an amalgamation of important cartoon firsts for me. It was the first I encountered to thoughtfully reflect on troubled parental relationships, the first to show queer love, and the first to highlight mental illness. It kept me company through my late troubled teenage years, comforting me into my early 20s. Adventure Time was an apology to my childhood, making up for time lost feeling invisible. When it ended, I was oddly distraught for a while. Even after what most seem to agree was a touching series finale, I couldn't stop thinking about how badly I wanted Adventure Time to go on. That's why now, in the wake of Distant Lands, I find solace in television's most brilliant epilogue. Distant Lands brings closure for those of us who miss the Land of Ooo in a satisfying mini-series that remembers what made the original so special.
Adventure Time certainly walked so Distant Lands could run. The four-part HBO spinoff is now on its third episode, and it's a laser-focused series that absolutely nails the charm of its predecessor. In the original's early beginnings, the show was more of a series of stumbles, with certain story arcs dragging on too long, and highlighted by brilliant moments of character development not quite as impactful in cartoons prior. There's plenty of nonsense you have to trim away to get to those special bits in Adventure Time, but Distant Lands, so far, nails each episode's beats with conciseness so fulfilling that it puts me more at ease over the series finale.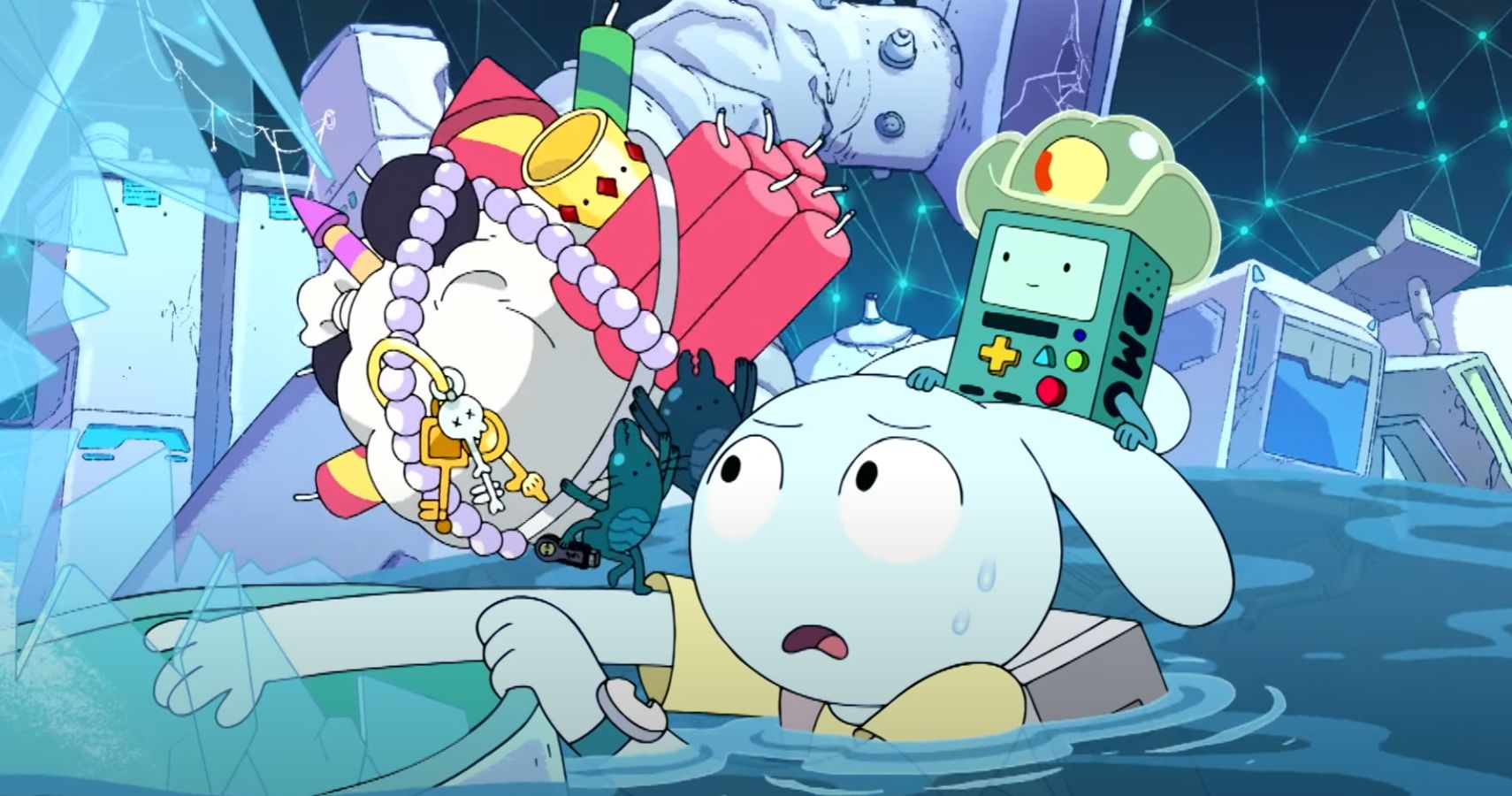 Things kick off with BMO, the loveable robot that saw steady escalation from forgettable, background comedic relief to my gender fluid icon. BMO's arcs feel a bit fragmented in the original, slow to build up, but incredibly touching when there. The first Distant Lands episode focuses on them, aptly named just BMO, and how they meet Y5, an adorable rabbit girl living on another planet. Distant Lands packs all of what makes BMO so special into a neat, self-contained package in the duo's nearly hour-long adventure.
Much of BMO's arc throughout Adventure Time is a lesson in self-discovery and acceptance, and we see BMO acting as the guiding hand that leads young Y5 down the same path BMO walked before. Y5's parents are a disapproving, suffocating pair that have set expectations for the course of Y5's life they want met. BMO's arrival to their planet shakes that up, and we see the young rabbit go from unassuming and aimless to an assertive young woman that takes control of her identity through a name change – all at the encouragement of BMO. It's quite close to BMO's original story, but now the little robot stars in their own feature focused on that growth.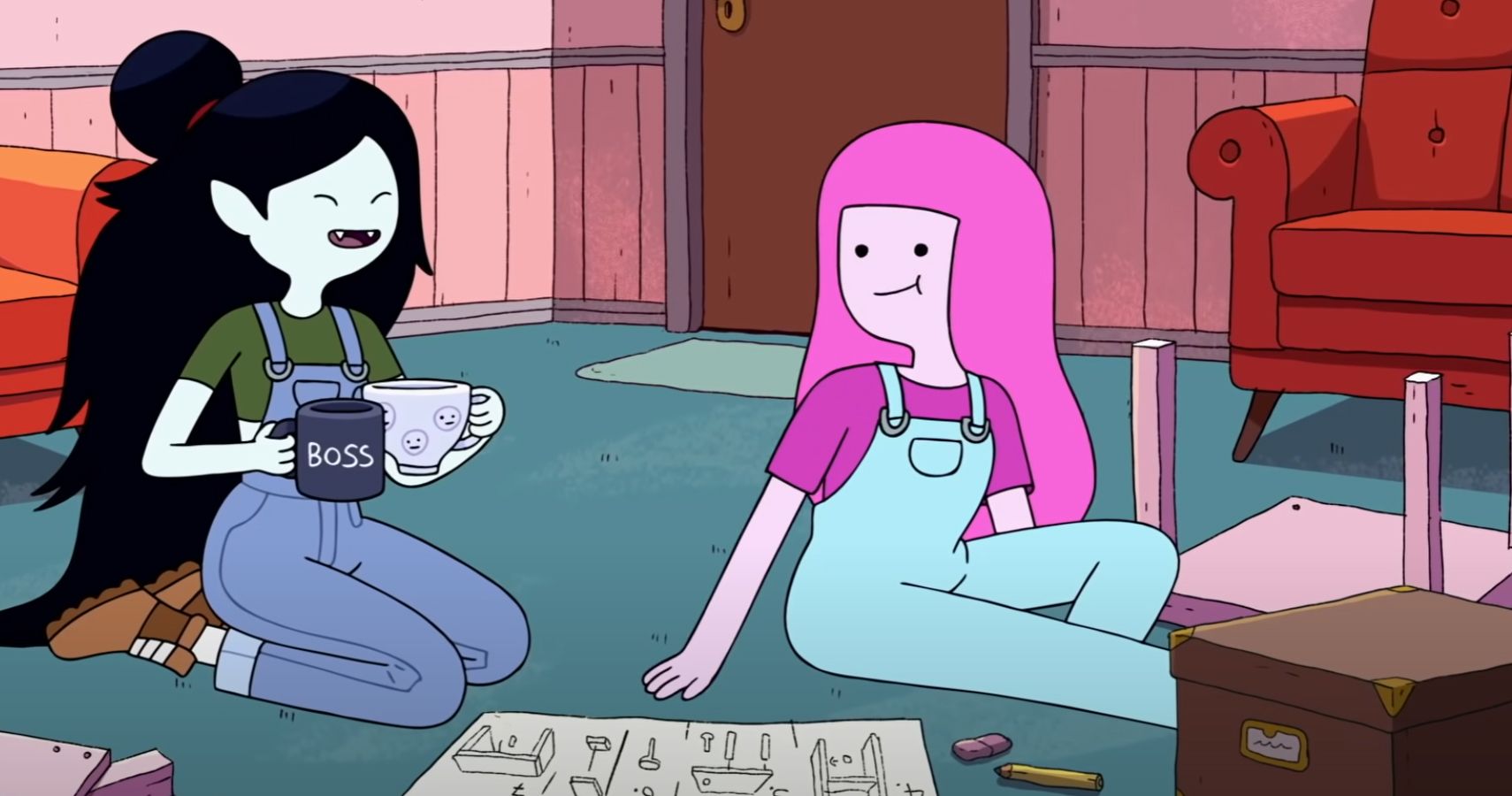 Obsidian is Distant Lands' most rewarding so far. It's the follow-up on Marceline and Princess Bubblegum's relationship, after the series finale ended on a kiss between the couple that was teased for years. My feelings on the beloved "Bubbline" couple remain complicated. They were formative during a time where cartoons refused to canonize any romance between women, but never offered more than a tease of their love – right up until the very end. Obsidian is an apology for that treatment, an affirmation of their love that revisits years of history and delivers the closure I longed for most in the series.
Bubblegum and Marceline's relationship is anything but easy, as the trauma Marcy endures coupled with the overwhelming responsibility the princess faces always seemed to make things rocky. Obsidian is an acknowledgment of that, and a history lesson on the duo that ultimately sees them reckon with some of their worst moments. It's the rare queer relationship that doesn't end in turmoil. Bubbline bids us farewell as we finally see them both confront their own baggage, giving us a hopeful vision of the future, and ending on a much better note than before.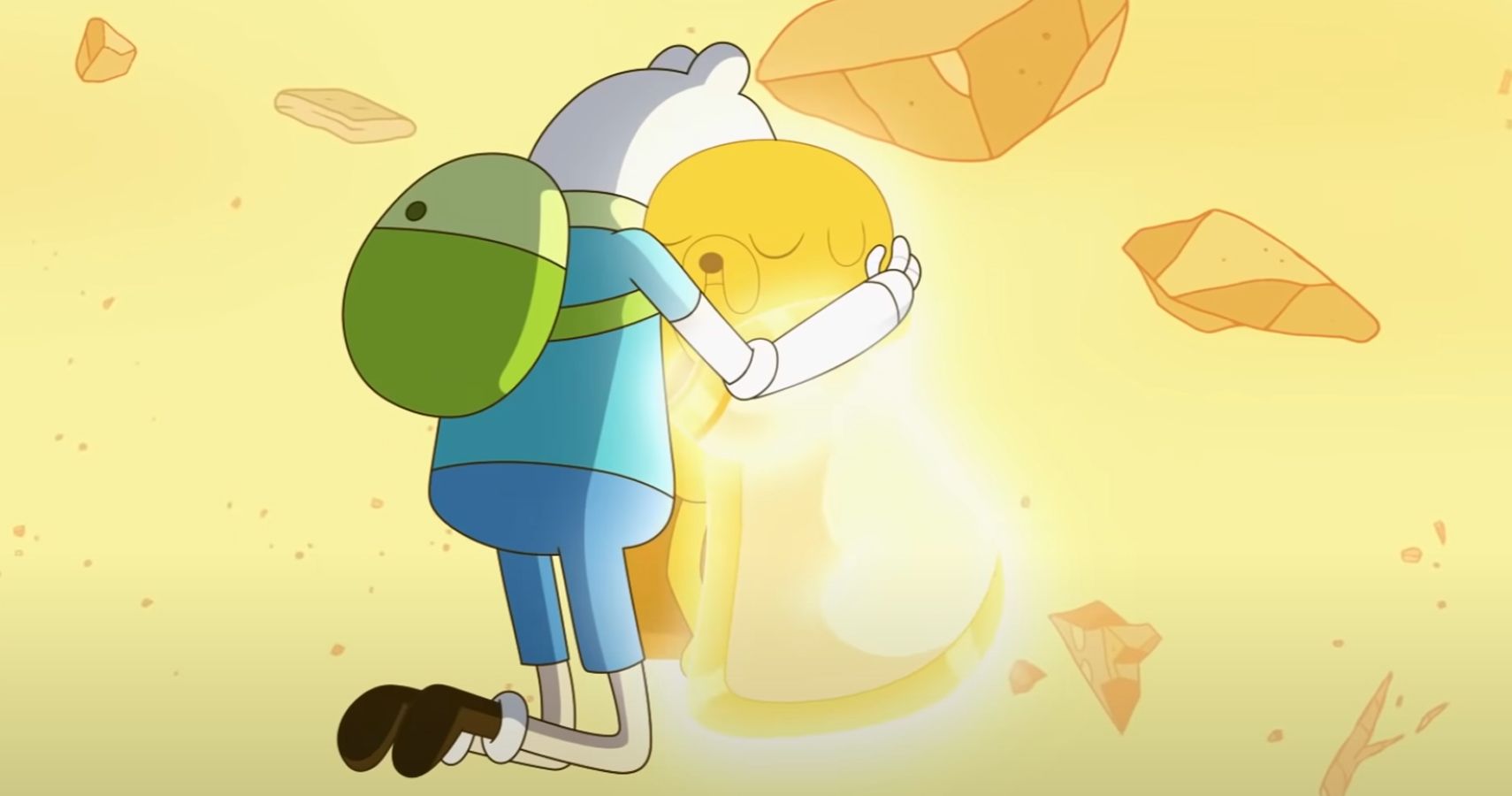 Together Again continues that trend. Taking place years after anything we've seen so far, the stars of Adventure Time, Jake and Finn, struggle with loneliness – and without giving too much away – Together Again sees them confronting one of life's scariest concepts. It's one of the show's more bizarre entries, but I found the themes Finn and Jake explore with mortality strangely comforting. It's a newer episode, so I'll refrain from spoiling it, but Adventure Time's heroes were honestly some of the show's most forgettable characters, and Distant Lands has reframed their relationship with an ending that brings them to the forefront.
There's still one more episode to go in the mini-series, but regardless of how it turns out, I don't think there's much that could possibly change how I feel about the deep sense of satisfying finality represented here. The very last episode of the original series, Come Along with Me, saw several threads quickly closing in one episode, but Distant Lands is an adventure into each individual character. It's a love song to all of my favorite elements from those ten seasons. I'll always be sad to say my goodbyes to Adventure Time, but now, I think I can do so on better terms. Here's to the show that taught me so much about myself; you deserve Distant Lands and its bittersweet ends.
Source: Read Full Article