Apple recently revealed that it would be chopping its app store revenue sharing by half in 2021, so long as a developer's revenue was less than $1 million per year. When this was first announced in mid-November, it was considered a big win for developers following the public spat between Apple and Epic Games, but new data suggest that this will only account for around 2% of all mobile game revenue generated in the App Store.
According to research from Sensor Tower, 112,000 unified publishers were tracked on the App Store globally. Of those publishers, around 29,000 earned revenue from at least one mobile game title, but of those, 3.3% accounted for nearly 98% of all App Store game revenue. Conversely, 96.7% of all publishers generated less than $1 million in revenue so far this year, accounting for only 2% of all game revenue for the App Store.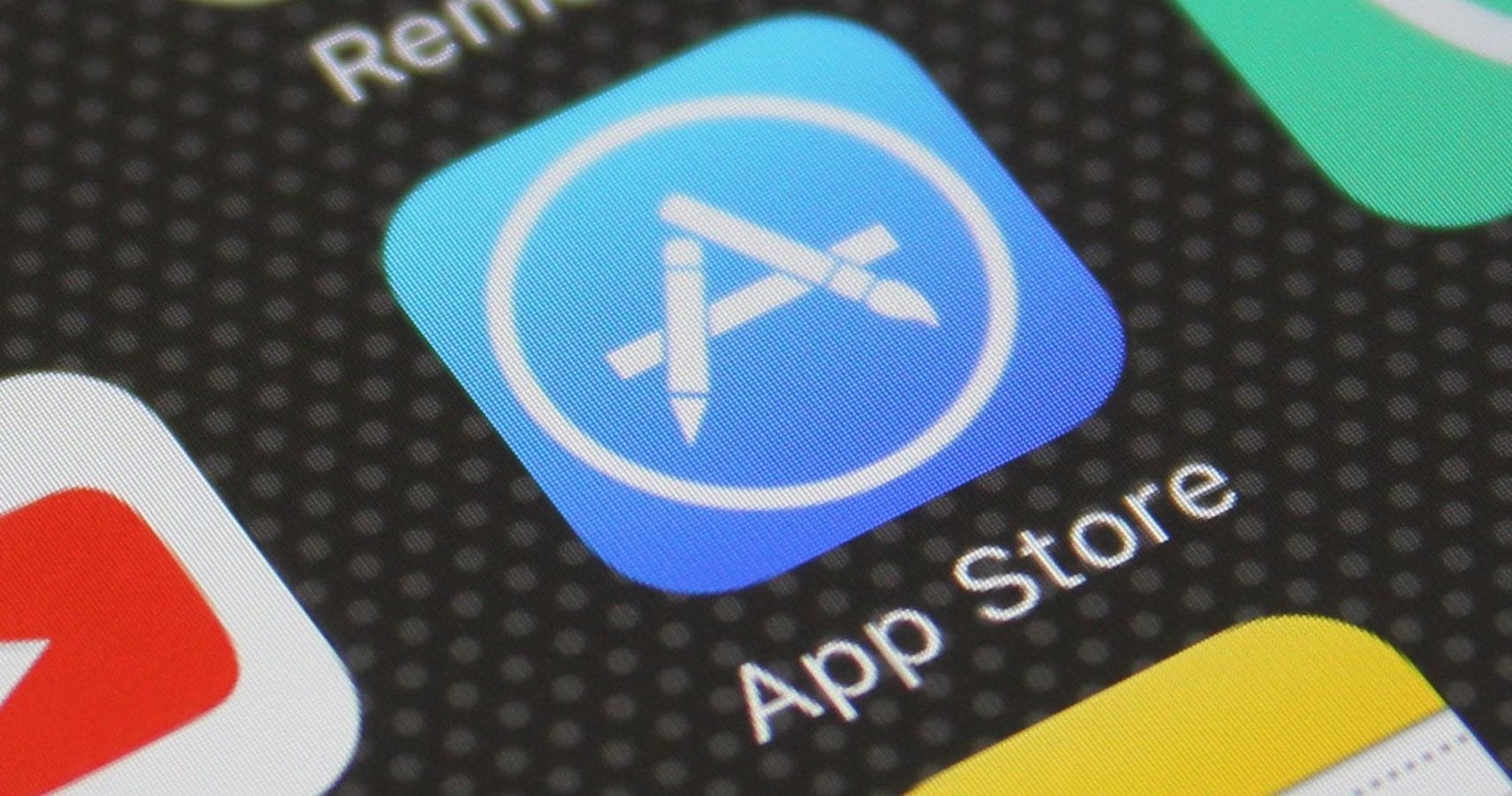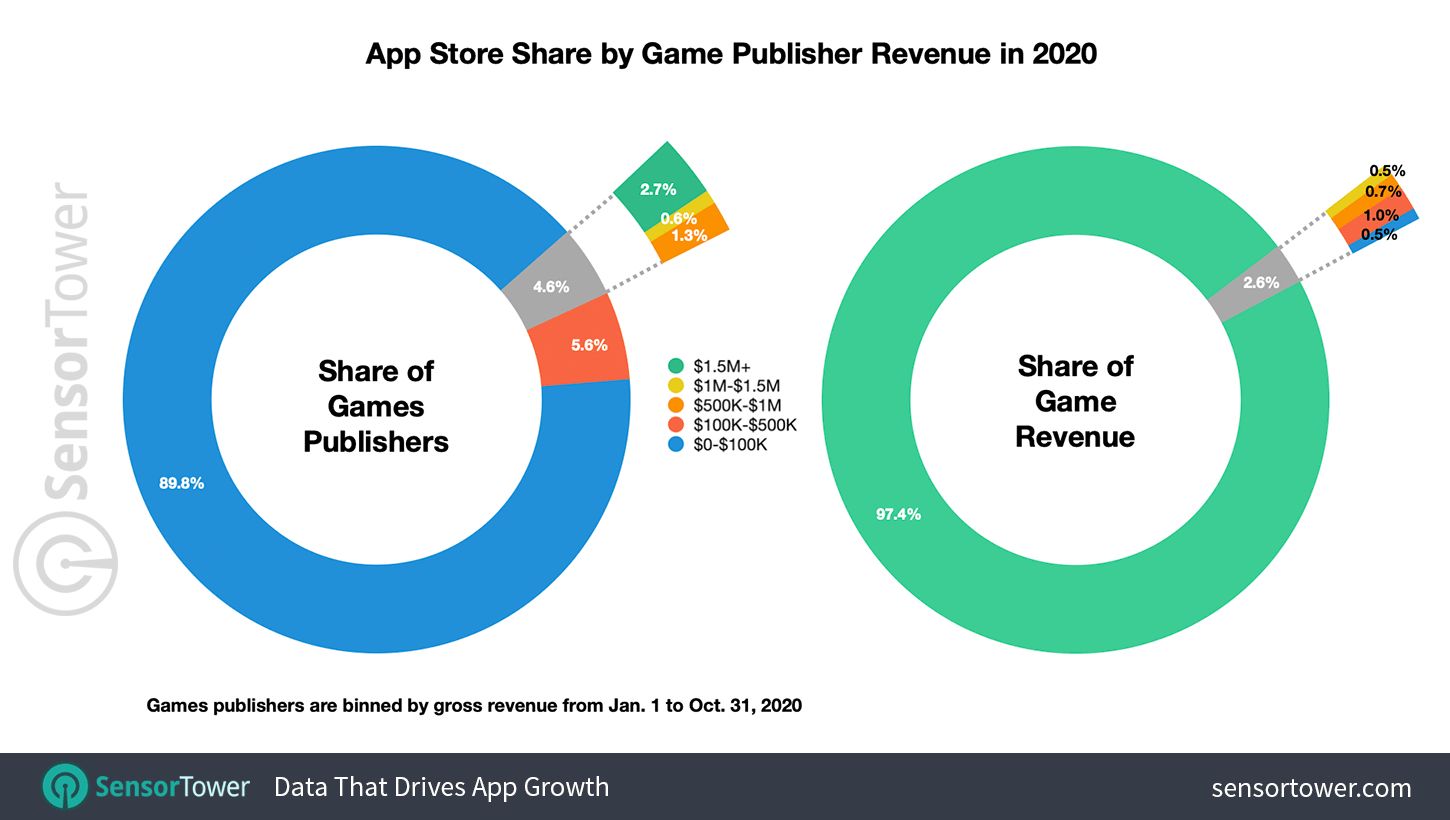 Sensor Tower goes on to state that publishers that earn less than that $1 million threshold have declined over the years. In 2018, they accounted for around 3% of total game revenue, while in 2019 they accounted for only 2.3%.
Although you could look at Apple's decision to half revenue sharing from 30% to 15% as hardly making a difference, this could in fact still contribute to a net positive effect for smaller mobile game developers. In today's game development industry, margins for games that are not blockbusters like Fortnite can be razor thin, and the 30% revenue share may have been a contributing reason for the decline in their overall contribution to revenue in the App Store.
By chopping that revenue sharing in half, smaller mobile game developers may have an easier time moving forward with future projects. Whereas before they might barley recoup costs, 15% in additional revenue could spark new projects, or keep studios afloat in difficult times, such as during a global pandemic.
Interestingly, chopping the revenue sharing to make it easier for smaller developers to succeed is exactly what Epic Games has been doing with its own platform, and what they argue should be something that Apple, Valve, and others follow as a model. Say what you will about Tim Sweeney in his fight against Apple, the truth remains that more equitable revenue sharing programs are great for developers, and if this is the only positive change to come from their public quarrel, it is at least a step in the right direction.
Source: Read Full Article