Riot will launch League of Legends: Wild Rift tomorrow, but ahead of the big day and your dive into open beta – you may have a few questions. We've got a rundown on everything you need to know to get started, what will be available in open beta, and everything that's on the horizon for the mobile game.
Tomorrow, Wild Rift will open its doors to the masses on both Android and iOS. In our preview of Wild Rift, we found it to be a compact, yet robust, version of League of Legends that may even be preferable to the original version. So, what does Wild Rift launch with tomorrow, and what does the future hold?
Summoner's Rift looks very familiar, but there are some changes
Riot tells us the dev team is prioritizing getting classic League champions out the door, expecting to get about two champions out the door per month through 2021. Right now, Wild Rift sports 61 champions, not even half of the PC version's roster of 156, but there are still plenty out there to fill each laning role.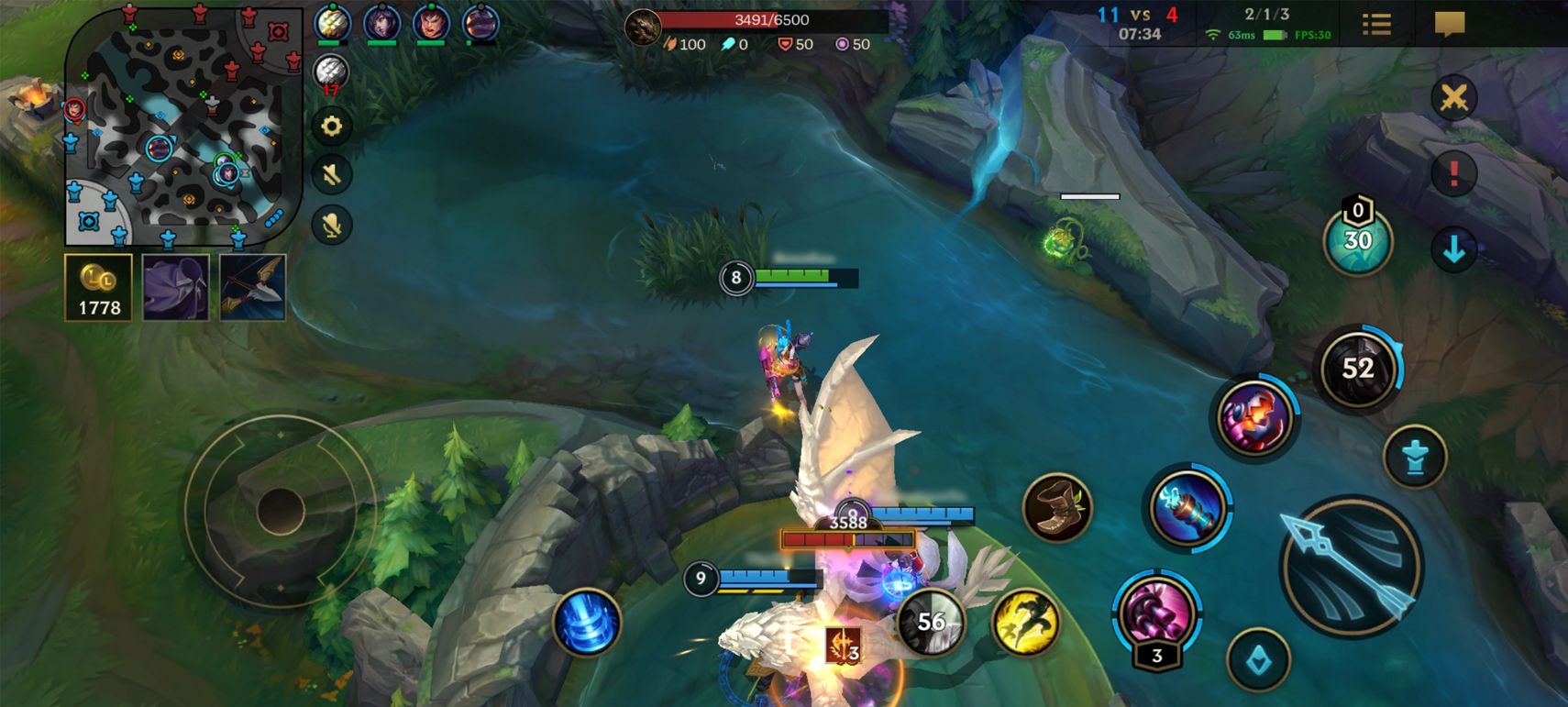 In terms of gameplay, Wild Rift will feel largely familiar. There are still teams of five, towers, minions, and monster camps. Very little about the map has changed, and your goal will still be to take down the enemy Nexus. And while so much of this seems the same, you may notice a few things missing. League's Nexus is no longer protected by inhibitors and towers – those are built-in – and you'll have to deal with the Nexus' own giant laser it uses to protect itself instead.
You'll also notice League's perspectives have changed. In Wild Rift, you'll always play from left to right, but the map may be mirrored. That means instead of bottom lane going to their usual spot, it'll look like top lane to you – everything is just mirrored. That's because playing from the upper right corner down to the left proved to be too cumbersome for mobile users.
The length of games is parred down, too. In our conversations with Riot, they tell us that even some users on PC are looking for shorter League of Legends matches. On mobile, the company wants to provide 15-20 minute experiences that still preserve the strategy and depth of a typical game. That means the map is a little smaller and tower health has been appropriately scaled.
Then there's the issue of how you spend your time in each match. Since those matches are shorter, seconds in Wild Rift are more precious than ever. Pre-made item sets have been a feature in the PC version of League for years, but you'll definitely want to embrace them in Wild Rift if you aren't already in the habit. There's not enough time for you to sit at the shop, sorting and searching for what item you want to equip to your champion next.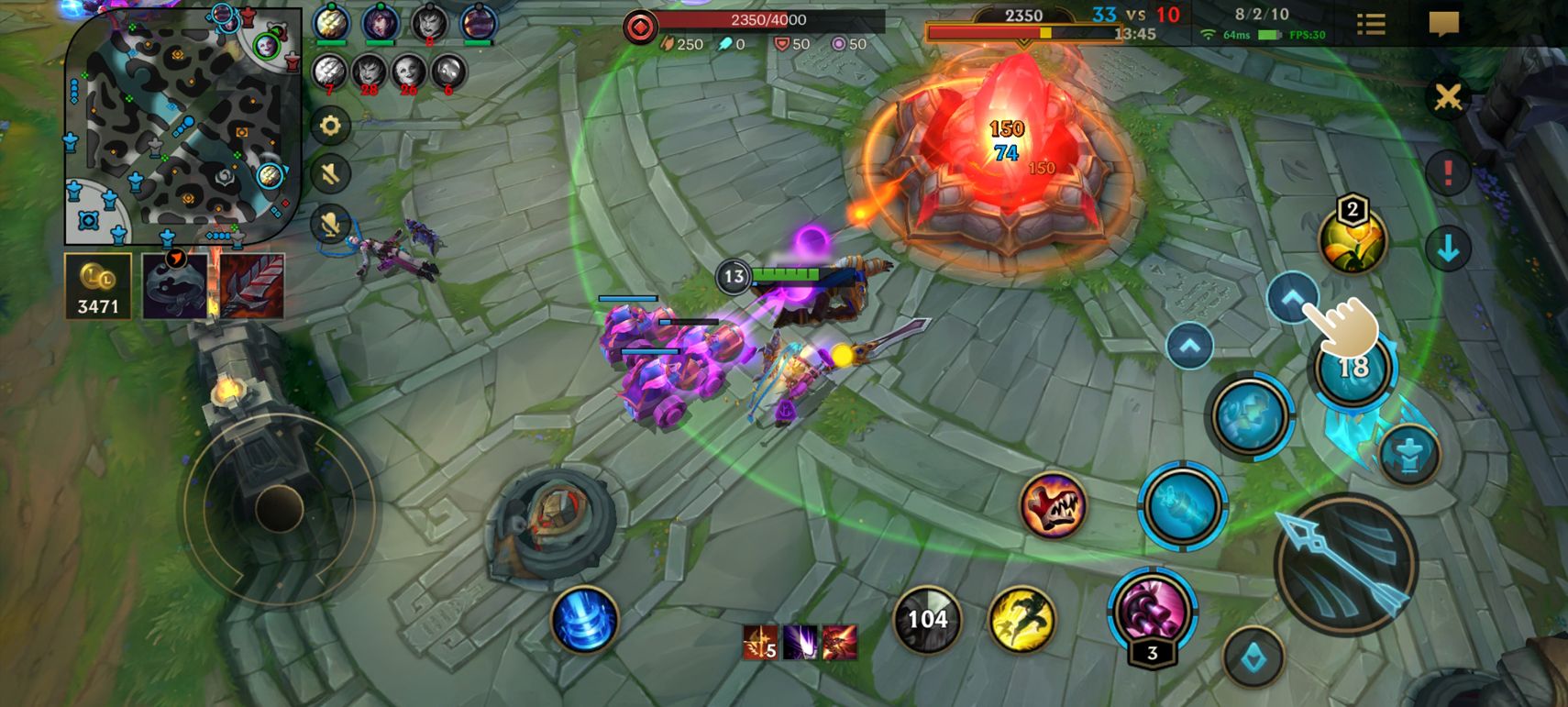 Speaking of those items, active abilities on your equipment may look a little different – but don't panic. Actives haven't gone anywhere, you just acquire them now through boot enchantments. Buying boots is almost always priority in League, and that doesn't change here. Except now, when you pick up your Ninja Tabi or Mercury's Treads, you can enchant them with just about any active like invulnerability buffs, shields, dashes, or movement speed increases.
Monetization options are still present, but they may not work how you expect
If you're a League of Legends player, you're probably all too familiar with skins – and they aren't absent in Wild Rift. Riot is working to render some of your favorite looks in Wild Rift, but in a higher degree of quality. The team shared that they'll be working to really push the boundaries on what a mobile title can look like, and they hope that's reflected in the models for Wild Rift.
And just like in traditional League, all of these skins range in price point depending upon how involved they are. Champion skins always range in what they can do, whether it be special animations, voice lines, or other extras – and that determines how much money you'll have to pay to acquire some of these goodies. However, what's cooler about skins in Wild Rift is Riot's brand new 3D model viewer, where you can check out how some of these skins look with close-ups.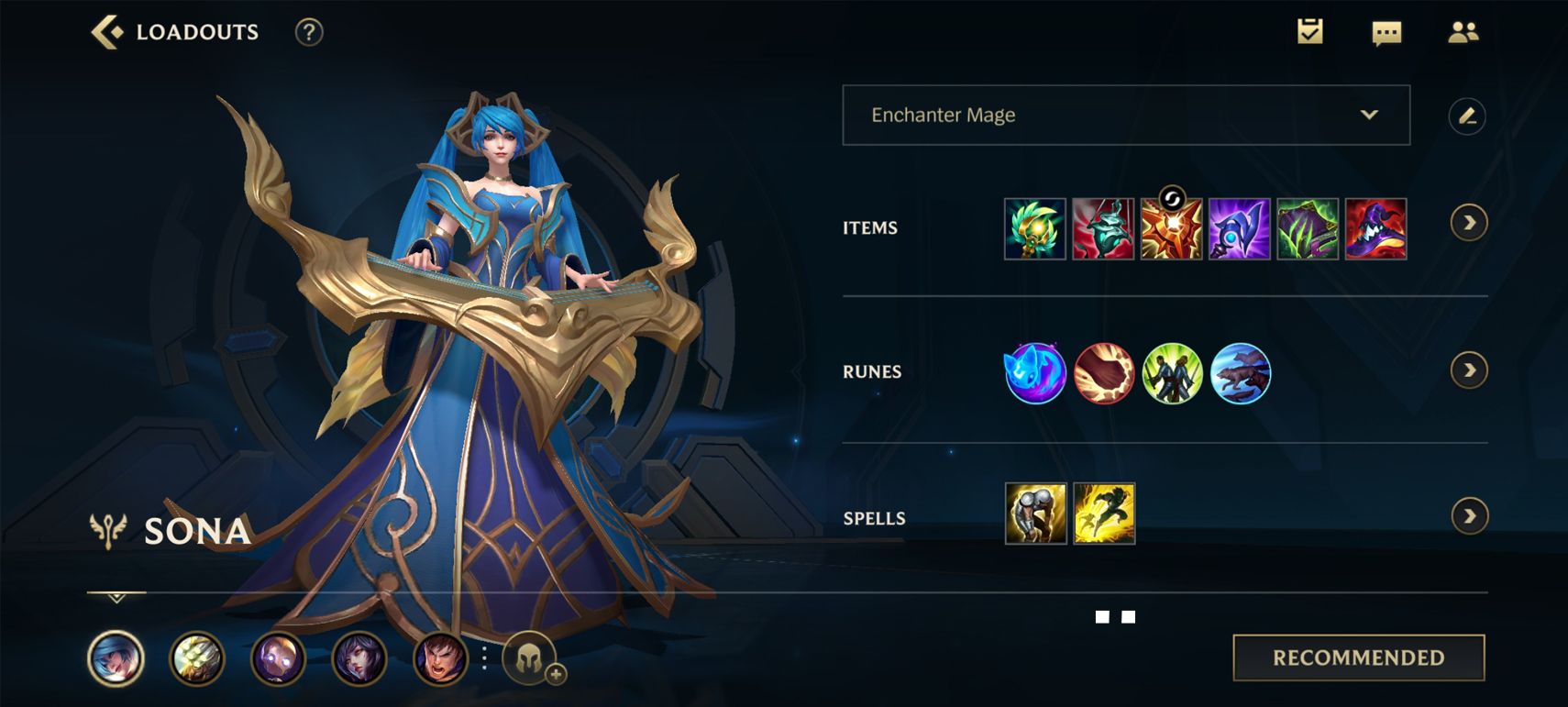 While you do log in using your same Riot account, it sounds like monetary purchases between Wild Rift and League of Legends on PC won't be shared between versions. In our session with Riot, the company mentioned that this task is actually much more difficult than it sounds. Everything in Wild Rift has been rebuilt from the ground up, and much of that content isn't the same in both versions. However, Riot is looking to implement more League of Legends-based events where playing the PC version and spending money there unlocks goodies in its mobile counterpart.
Riot has a lot in the works, but it's not all ready yet
Patch 2.2 for Wild Rift isn't here yet, but it's coming soon. Riot expects it'll launch at the end of March, and the company has been listening to feedback from player champions. The studio has largely kept its focus to more humanoid champions and folks long to see the more monster-like creatures. That's why through April and May, Riot will add Rengar, Kha'zix, Galio, Renekton, and Rammus.
New items will join the fray, too. In particular, Riot is prioritizing items for tanks. You'll see the addition of Frozen Heart, Force of Nature, Sunfire Aegis, and Sheen in these upcoming patches. As Wild Rift stands, it's missing several classic items from League of Legends, and Riot will slowly add those in with new champions.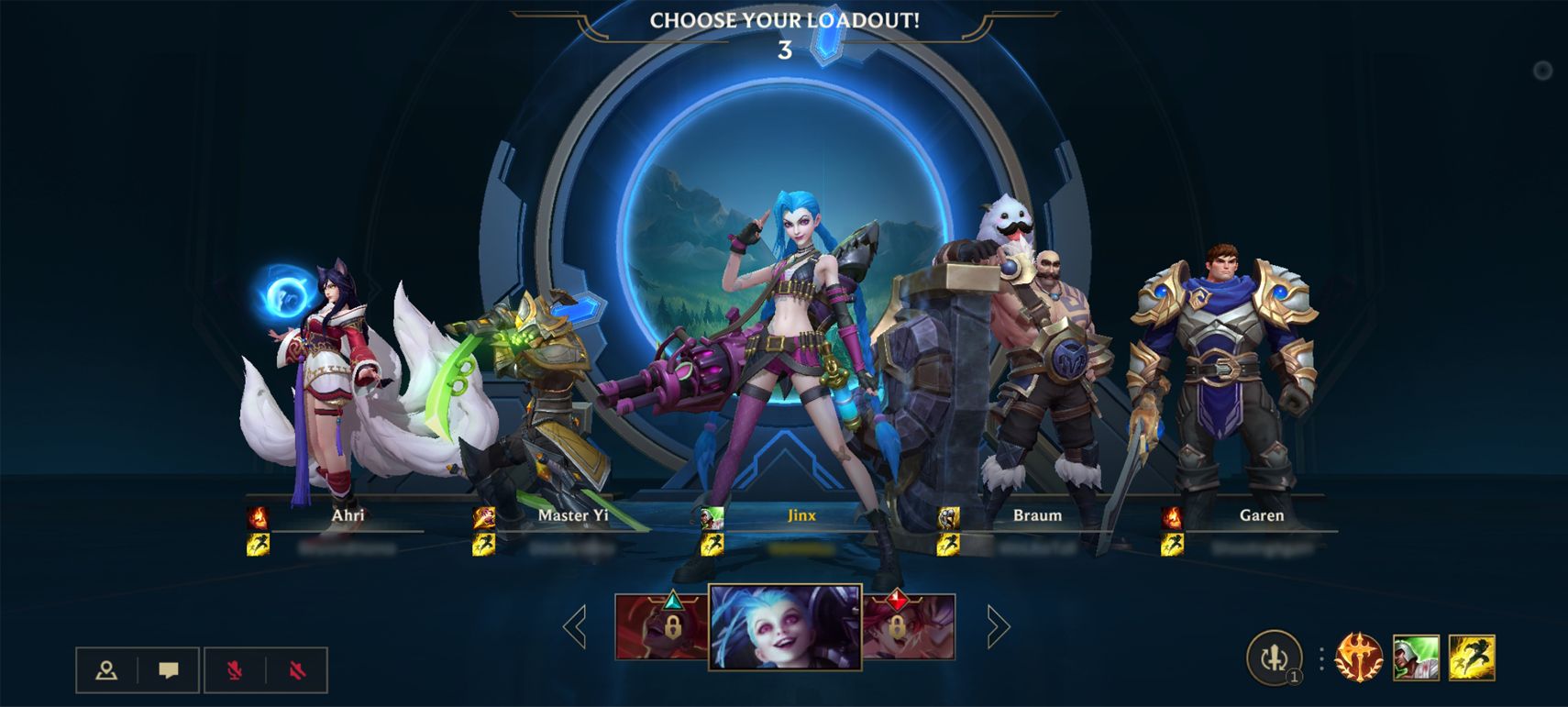 As for quality of life changes – there's a lot in store there. Patch 2.2 will see some adjustments to attack frames and a Ghost rework. Wild Rift will also expand its list of available pings, adding in options to signal enemies are missing, group up, or flag wards. You'll also be able to clean up your UI a bit with the option to toggle player names, and Riot will include support for high-end phones through 120Hz gameplay.
There's a position preference system in the works, but it's one of the few features we won't see on the North American end just yet. Instead of selecting two roles you prefer, Wild Rift will ask players to assign numbers one through five to each position and try to prioritize your matchmaking based on those requests.
Next: Pokemon Legends Arceus Could Finally Make Legendary Pokemon Actually Matter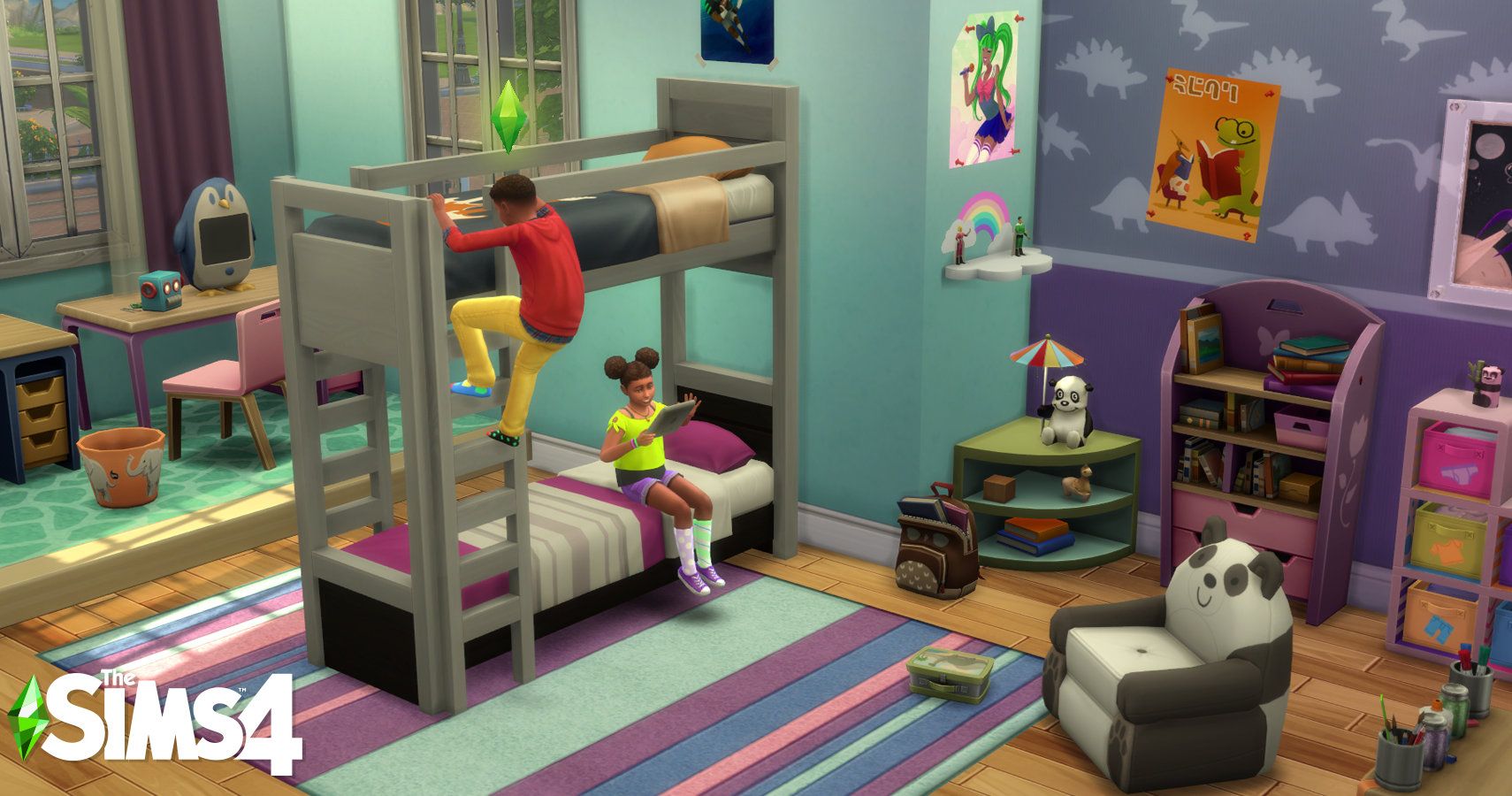 TheGamer Originals
PC
Mobile
League of Legends
League of Legends: Wild Rift
Andrea Shearon is a news editor at TheGamer who loves RPGs and anything horror related. Find her on Twitter via @Maajora.
Source: Read Full Article