As Google Play's collection of simulation games continues to grow, it can be overwhelming trying to find a new title to download and play. With so many great titles, how do you know which ones are worthy of your time? We reached out to Greg Hartrell, Head of Product Management for Google Play, to figure out which games he would recommend – and get a bit of insight into why simulation games are so popular today, along with where he thinks they're headed.
Animal Crossing Is "Adorable All The Time"
It should come as no surprise, but Animal Crossing: Pocket Camp comes highly recommended from Hartrell. "Pocket Camp does a great job of delivering on the joy of social simulation games. Animal Crossing uniquely fuses being adorable all the time and having a calmness to its pace of managing your campsite."
The quirky animals, impressive crafting, and addicting gameplay makes it one of Hartrell's favorite simulation games. If you're a fan of New Horizons, be sure to give its mobile alternative a download.
Plague Inc. Brings Out Your Inner Scientist
Hartrell briefly studied microbiology, so it should come as no surprise that he loves the shockingly accurate Plague Inc. He said that "the game is surprisingly sound at explaining the properties of virus and pathogens while you roleplay one killing all humans." If you're up for a challenge, tackling the Mega Brutal difficulty will put your human-infecting skills to the ultimate test.
The Sims Freeplay Is A Timeless Classic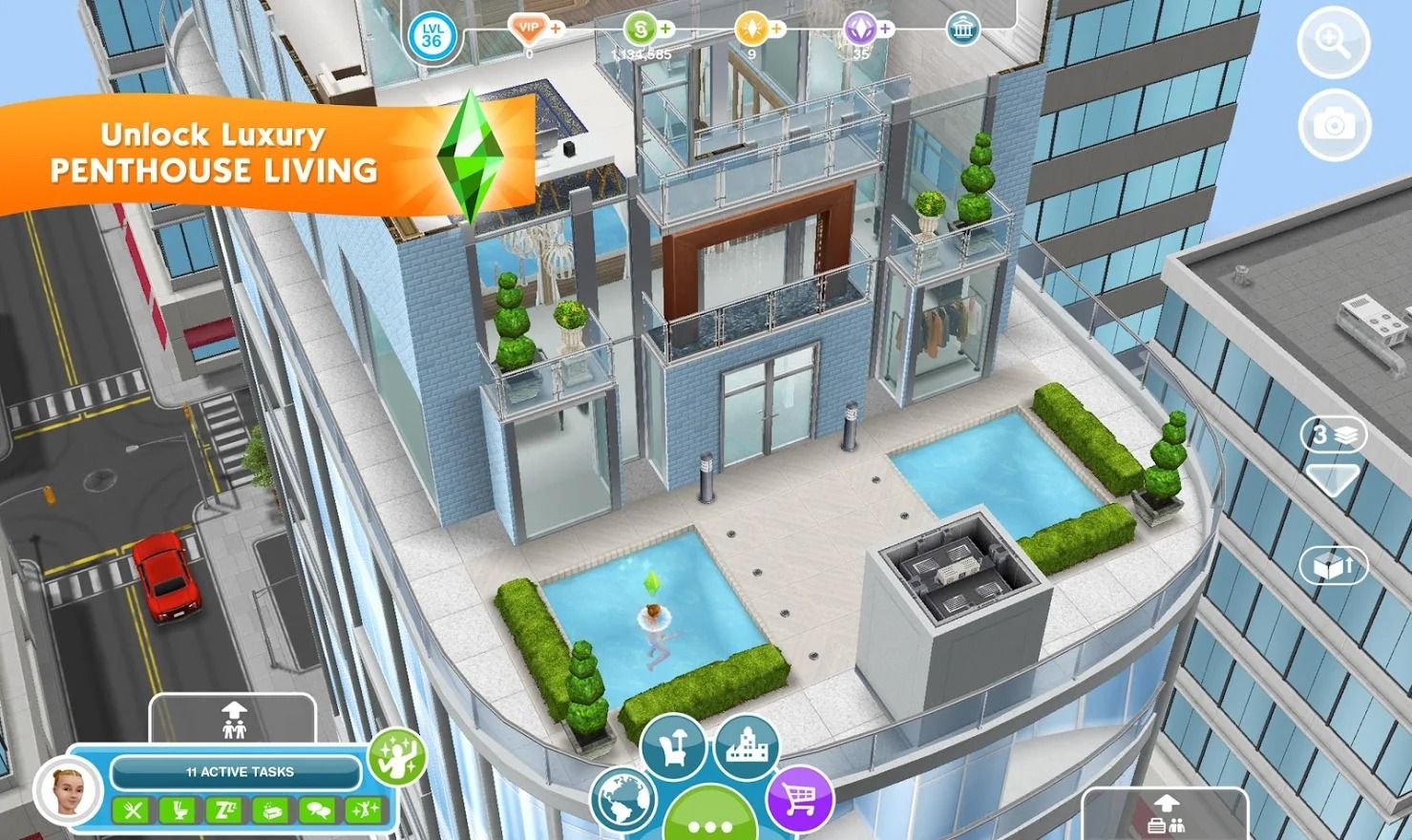 "The Sims is pretty much the OG franchise of simulation games," said Hartrell. You'll be able to manage an entire town full of Sims, and "there's definitely a zen to building and designing the houses." Each Sim can start their own career, have their own relationships, and can even take care of their own pets. Watching the world you build come to life is a huge appeal of the series, and Freeplay takes everything great about the classics and turns them into a relaxing mobile experience.
Tiny Tower – 8 Bit Life Simulator
There are tons of business management simulators on the market, but Hartrell thinks Tiny Tower stands above the rest. "This was a simulation game designed to reach the widest possible audience on mobile, and also groundbreaking in its designs that have been well imitated." The basics of the game are simple – you're just building a tower with different floors for "bitizens" to live and work – but the simplicity and light strategy elements make it the perfect game to play while on the road.
Goat Simulator – Or Is It G.O.A.T. Simulator?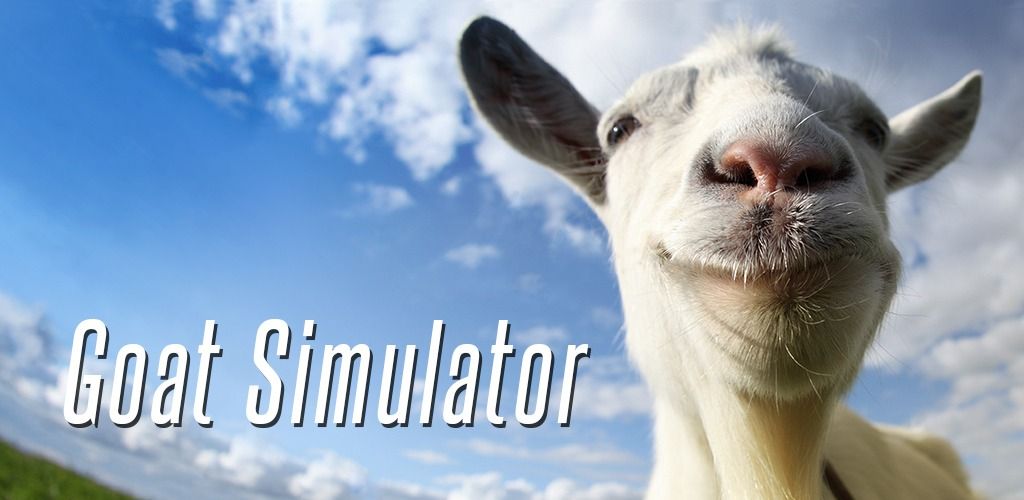 "What makes this game special is it doesn't take itself seriously," said Hartrell. If you're unfamiliar with the title, you literally take control of a goat and try to cause as much chaos as you can in the tiny virtual sandbox. It sounds bizarre – and it is – but "the game delivers on everything you didn't know you needed." Being a goat is surprisingly fun.
Simulation Games – Past, Present, And Future
Beyond talking about his favorite simulation games, Hartrell gave us a brief glimpse into why the genre is appealing to such a wide audience of players. He believes that "there's something special about creating something that operates on its own." This feeling goes beyond video games, too. Clocks and Rube Goldberg machines are two examples given by Hartrell that "operate beyond our initial actions that we can sit back and enjoy."
"Simulation games are an extension of that history, in my opinion, and give us both a sense of awe and serenity at the same time." While we might plant the seeds, it's always exciting to see what grows from our creations. It's a unique feeling that isn't seen in many other genres, and even among simulation games it can vary from title to title. "It's a really broad genre," Hartrell said. "The exact strain of simulation game changes what you might find compelling." But no matter what, you're bound to find something that grows beyond your initial intentions.
As for the future of the genre? Hartrell thinks multiplayer experiences will play a larger role in simulation games and that it'll continue to fuse with other categories, such as adventure and story-based games. "Game developers are getting more comfortable with persistent open worlds and multiplayer experiences, and I think we can expect the future simulation games to benefit from this."
Find Your Next Favorite Game
No matter your interests, there's a simulation game with your name on it. The genre is so broad that you never no what you'll find on the Play Store. From roaming around as a goat and maintaining your campsite to controlling a virus and running a business, there's no limit to what the simulation genre is capable of. And, if none of Hartrell's recommendations caught your eye, you can always browse through the Simulation Games section of Google Play to see what new games are being offered.
READ NEXT: From MySpace To Mobile Games: An Interview With Jam City CEO, Chris DeWolfe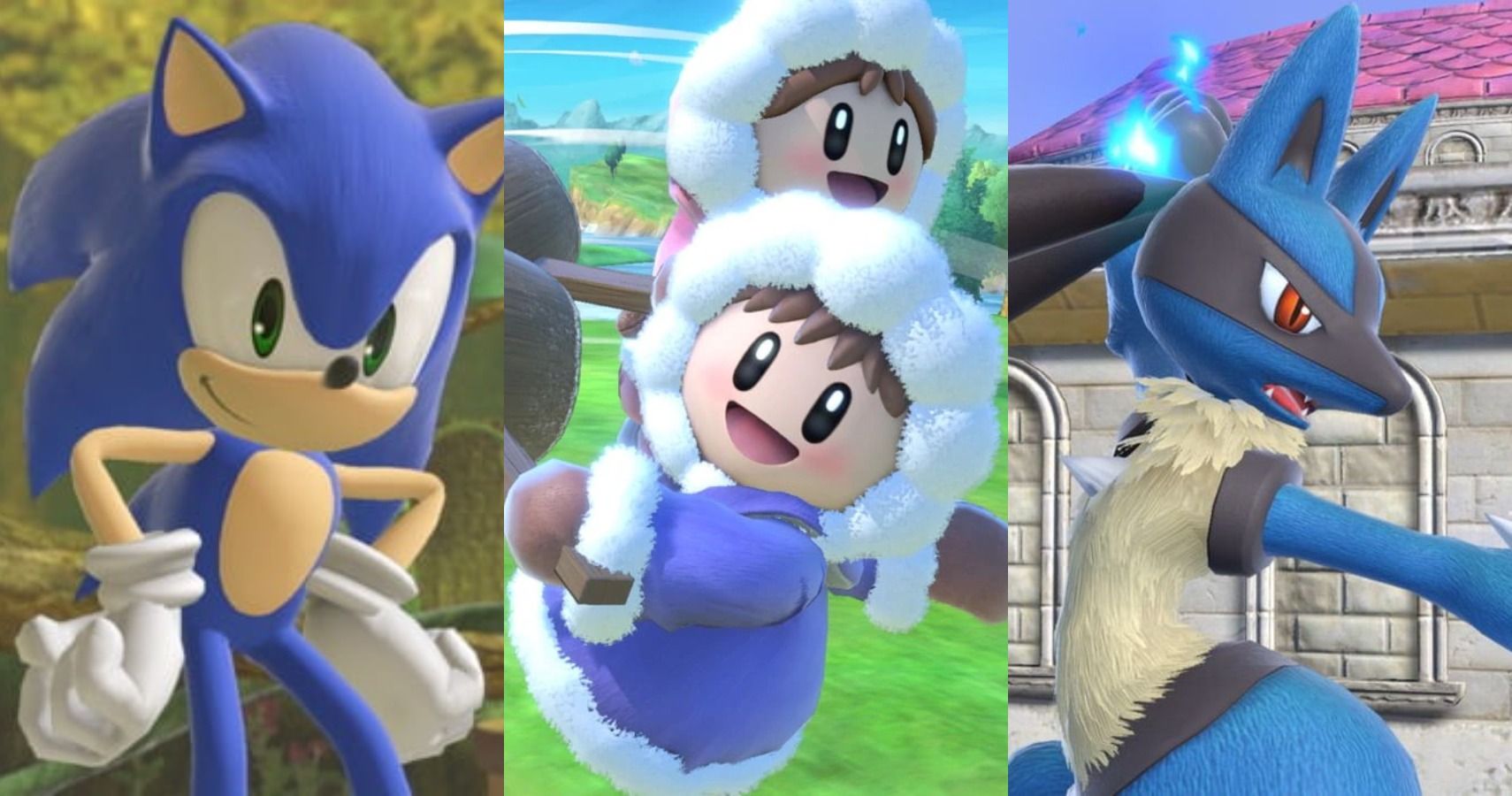 TheGamer Originals
Mobile
Google
Animal Crossing: Pocket Camp
Jon Bitner is an Associate Editor for TheGamer. His passion for gaming started with his first console (Sega Genesis) and he hasn't stopped playing since. His favorite titles include The Legend of Zelda: Ocarina of Time, Team Fortress 2, Rainbow Six Siege, Pokémon Sword & Shield, Old School Runescape, Skyrim, and Breath of the Wild. He can usually be found playing the latest RPG, FPS, or some obscure mobile game. Before working as Associate News Editor, Jon earned a Biology degree and worked in the Biotechnology sector — experiences that taught him how to put words together and make sentences. When not playing or writing about the gaming industry, he enjoys sleeping, eating, and staring at birds.
Source: Read Full Article