Epic Games unveiled the newest version of its game engine, Unreal Engine 5, on Wednesday, showcasing what its next generation of game technology will look like — while also giving us our first official look at software running on Sony's PlayStation 5.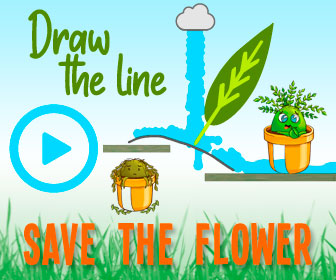 The demo, which Epic says is running in real time on a PS5, is impressive. At the heart of Epic Games' next-gen engine are two new pieces of technology: Nanite, a virtualized geometry system that will let artists import and render 3D models and environments composed of billions of polygons; and Lumen, a global illumination system that will enable dynamic, highly realistic lighting in games. The demo also showcases the fast loading of massive game worlds that will be enabled by built-in SSD technology in the PlayStation 5. Don't let the demo's ol' shimmying-through-a-narrow-gap loading trick dissuade you — the end of the demo pays off with an astounding fly-through of the game world.
Nanite will let game developers import highly detailed 3D models, including those from sculpting programs like ZBrush or from photogrammetry scans — a process that involves photographing real-world objects to generate virtual objects — directly into their games. The technology could result in massive development-cost savings for game makers.
Epic's Nanite and Lumen technologies are showcased in a demo called "Lumen in the Land of Nanite," a 3D platforming adventure game through photorealistic environments populated with highly detailed sculptures and architecture. In the nine-minute demo, which you can watch in 4K resolution via Vimeo below, a young woman uses glowing balls of light to explore an ancient temple.
Here's how Epic Games officially describes Unreal Engine 5's Nanite and Lumen tech:
Nanite virtualized micropolygon geometry frees artists to create as much geometric detail as the eye can see. Nanite virtualized geometry means that film-quality source art comprising hundreds of millions or billions of polygons can be imported directly into Unreal Engine—anything from ZBrush sculpts to photogrammetry scans to CAD data—and it just works. Nanite geometry is streamed and scaled in real time so there are no more polygon count budgets, polygon memory budgets, or draw count budgets; there is no need to bake details to normal maps or manually author LODs; and there is no loss in quality.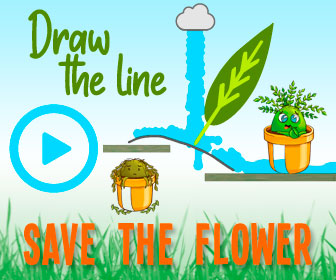 Lumen is a fully dynamic global Illumination solution that immediately reacts to scene and light changes. The system renders diffuse interreflection with infinite bounces and indirect specular reflections in huge, detailed environments, at scales ranging from kilometers to millimeters. Artists and designers can create more dynamic scenes using Lumen, for example, changing the sun angle for time of day, turning on a flashlight, or blowing a hole in the ceiling, and indirect lighting will adapt accordingly. Lumen erases the need to wait for lightmap bakes to finish and to author light map UVs—a huge time savings when an artist can move a light inside the Unreal Editor and lighting looks the same as when the game is run on console.
Image: Epic Games
The demo also includes a peek at existing Unreal Engine technologies, like Chaos, the physics and destruction system, and Niagara visual effects, running in UE5.
Unreal Engine 5 won't be ready for developers when the next-gen consoles — the Xbox Series X and PlayStation 5 — launch later this year. Instead, the engine will be available in preview form in early 2021, Epic says, with a full release slated for late 2021. Unreal Engine 5 will be available for both next-generation and current-generation consoles, as well as Android, iOS, Mac, and Windows PC. UE5 is being developed with forward compatibility in mind, Epic says, letting developers create games in Unreal Engine 4 and move them to the next-generation engine later.
Epic's current version of the engine, Unreal Engine 4.25, already supports next-generation consoles from Sony and Microsoft.
For a more detailed look at Unreal Engine 5 and the "Lumen in the Land of Nanite" demo, checking out the gallery of stills below.
Image: Epic Games
Image: Epic Games
Image: Epic Games
Image: Epic Games
Image: Epic Games
Image: Epic Games
Image: Epic Games
Image: Epic Games
Image: Epic Games
Image: Epic Games
Image: Epic Games
Image: Epic Games
Image: Epic Games
Image: Epic Games
Image: Epic Games
Image: Epic Games
Image: Epic Games
Image: Epic Games
Image: Epic Games
Image: Epic Games
Source: Read Full Article