Few people have left their mark on the gaming world like Sid Meier. Meier, whose name adorns the box covers of retro classics such as Railroad Tycoon, Pirates!, and, most notably, Civilization, reflects on more than three decades in the gaming industry in his recently-released book, Sid Meier's Memior!: A Life in Computer Games. In his own words, he draws on a lifetime of experiences to share how these ideas sparked the inspiration for his repertoire of more than 50 video games.
In this interview with TheGamer, Meier delves deeper into his philosophies on game design and shares how to implement those ideas in real life.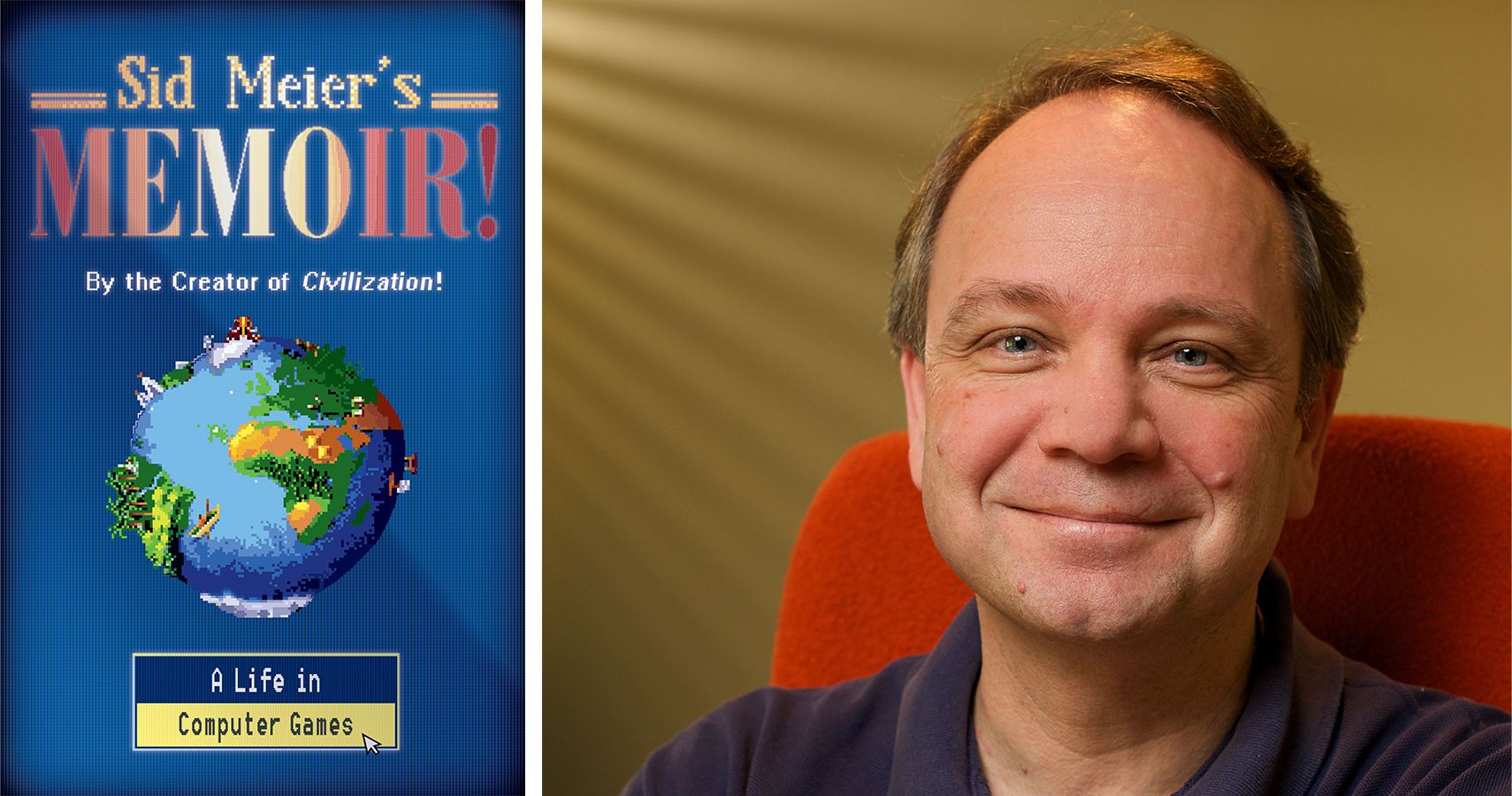 TG: You're very deep into your career, but you still have a long way to go. Why was now the right time to release a book?
Sid Meier: Jennifer [Noonan], my co-author, proposed it to me. It seemed like a great opportunity. I felt that there were a lot of stories and there was a lot of behind-the-scenes information people would ask me at trade shows — how did this happen? Getting it down on paper, for posterity, seemed like a worthwhile effort, especially since a lot of the games like Civilization and Pirates! were done before the internet era. They were before everything was immortalized on the web and in the cloud. A lot of this information isn't really out there. We realized that, in some way, I've been there almost since the beginning. This is a little bit the origin story of this whole industry. It seemed like it's worthwhile to put that down and get it in a form where it would be accessible. Jennifer was able to add a lot of background information and other information about what was happening in the industry at the time and put a lot of what I did in context. And it just felt like something worth doing.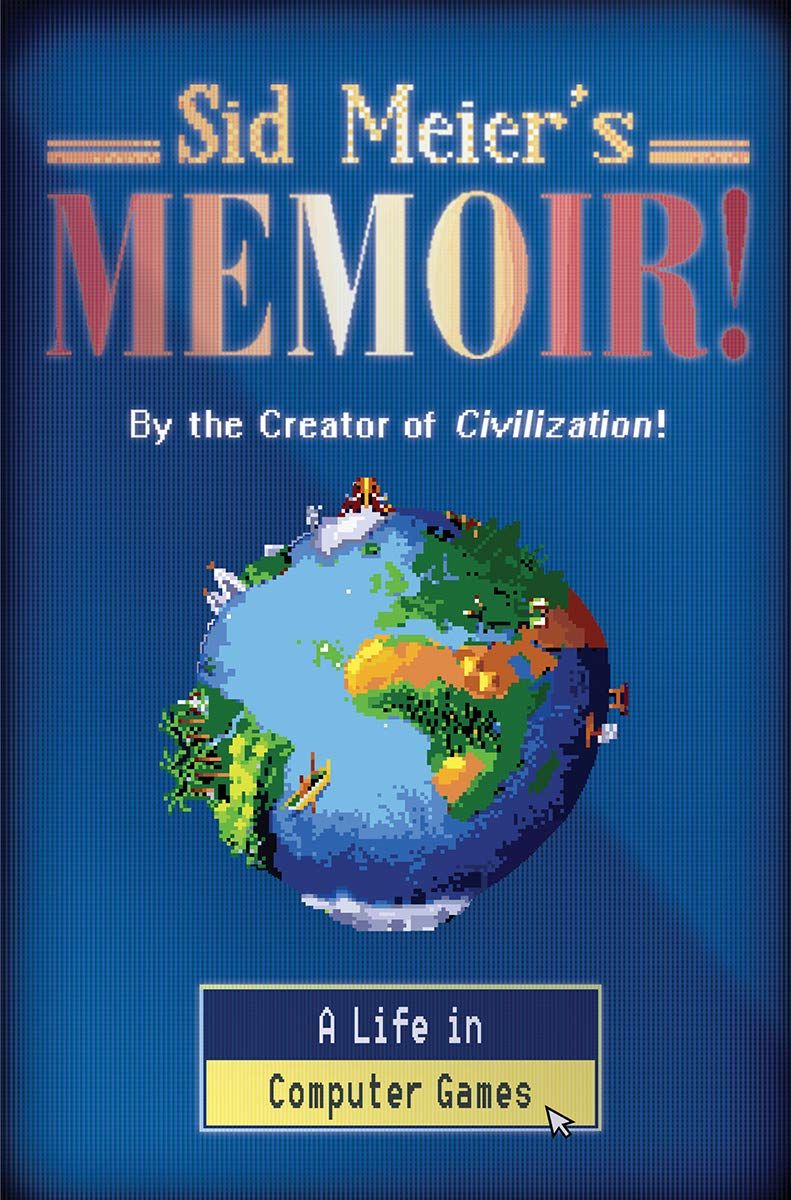 TG: You've watched as gaming has transcended from being a niche activity to fully mainstream. What surprises you the most about this evolution?
SM: Well, in a way, I always felt it was inevitable. I felt that the interactivity of gaming, which was unique versus other forms of entertainment, and the idea of making the player the star or the central focus, was always something that we had as an advantage over other forms of entertainment. Sure, the graphics weren't as good, the sound wasn't as good, and you had to have special technology. But there was something to the fundamental gaming experience that you couldn't get anywhere else. As the graphics got better, the sound and the presentation and everything else improved to start to compete with other forms of entertainment, like movies or television, that uniqueness for what we had to offer would bring us to a broader and broader audience. And that has turned out to be the case. I was actually not really surprised. I thought we had something special and unique, even though in the early days, it was a very limited, nerdy audience that we were speaking to. But I think we could see that as the technology improved, we were riding this wave of technology that was going to lead to some really cool stuff. And gaming would be a big part of that.
TG: There's increasingly been a transition from one-off games to live service games with constant content updates. What are the pros and cons of that model?
SM: We've seen over the entire history of the industry is that there is this evolution in technology, evolution in deliveries, evolution in CD-ROM, multiplayer, internet — there have always been new ways of taking the core gaming experience and bringing it to players. The live model is a recognition that people want an update. They want something new. These are games that are continuing to be played month after month. This is a way of keeping them fresh and keeping them alive. So that's probably a reflection of the number of games that are out there. Back in the old days, we would ship a game, and you play it for a couple of months because there was nothing else equivalent to it out there. Now, there there's lots of competition. So, it's more urgent to keep your game top of mind in players' minds. So the new content, et cetera, is a way of doing that. I think it's a reflection of how vibrant the industry is.
TG: In the book, you make a compelling argument that the dinosaur game wasn't meant to be. But it's a realization that only came to you through a series of coincidences. Is that still something that you're contemplating as to how it could work someday?
SM: I don't have the solution to that conundrum. But it was a very enlightening experience to go through. What stood out for me was the idea that there are so many different ways to approach one topic. Is it going to be turn-based? Is going to be real-time? Is it going to be a card game? Game design is so much… I'll claim it's an art form. There's no recipe for success. It's an experimental process or process of iteration. And, it's a process where there's a lot of opportunity for creativity. I think that was an example of how winding the path is. Sometimes it leads to success. And sometimes it hasn't gotten there yet, as far as it's still something I would love to figure out someday. But I'm not obsessing.
TG: From a game design and development perspective, what are your theories as to how and why companies can sometimes put so much time and energy into a game and it just doesn't click? Where do you think they may be missing the mark with some of these recent big-budget releases?
SM: It's the winding path, I guess. There's a concept called sunk costs in economics where, at a certain point, you've invested so much in a process that it's hard to be objective about the status of your project. Our philosophy is to find the fun first and do a lot of prototyping and a lot of iterating very early on. There are probably more projects that I've worked on that haven't turned into final games than have. That's our way to try to avoid ending up with something that we're not really happy with. I think it's easy to imagine how a game is going to be fun. But the nuts and bolts of making that happen don't always pan out. I think the dinosaur game is probably a good example. Sure, there must be a great fun game in dinosaurs. How can there not be? But it was not something I was able to figure out. As a result, we didn't try to make a game. We didn't try to ship something that we didn't think was really fun.
TG: The magic of games like Civilization, Railroad Tycoon, and Pirates! is that a player can make a bunch of little, yet interesting, decisions that add up to creating a huge impact down the line. How does this understanding influence your approach to developing games with the team at Firaxis?
SM: If we feel like, in a game that we're working on, something's not working correctly, we fall back on the concept of interesting decisions. This is not working right. Something doesn't feel right about this. Okay, what are the decisions we're asking the player to make? Why are we not finding it interesting? Is it that one is obviously the best choice? Or do I not have enough information to make this decision? Is it trivial? Do I feel it's beneath me? So we use a lot of these fundamental concepts that have been true from the days of Pirates! and Railroad Tycoon, up until the present. It's the idea of interesting decisions. The idea of making the player the star or the central focus of the game. The idea of iterating and trying various things. The idea that if you're making it, you might as well make it epic! As long as you can make a game, make it as epic as you can. Those concepts are still ones that we rely on today as we evaluate a game that we have in progress and see how we can make it better.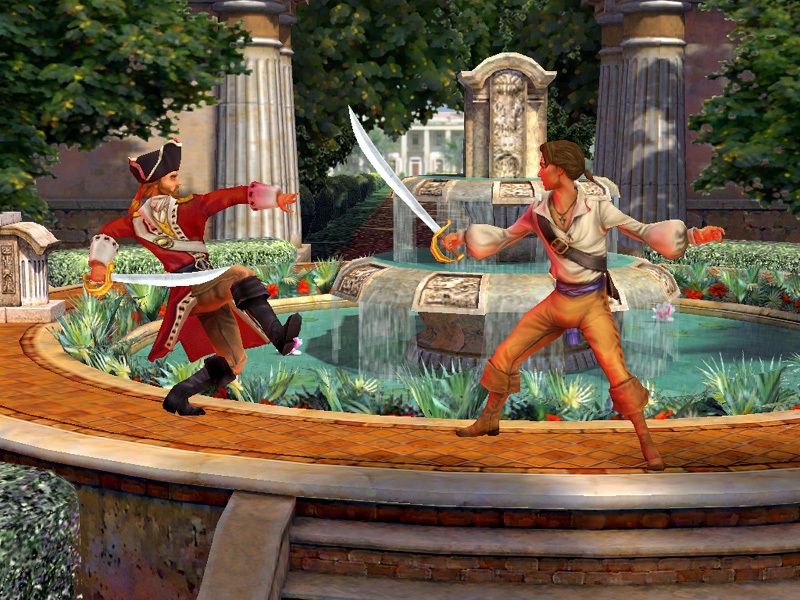 TG: Your philosophy boils down to quite simply finding the fun in game design, but in life as well. How can people apply that philosophy in their everyday lives in midst of realities of a crisis like COVID-19?
SM: There's an idea called gamification, of turning everything into a game. That might go a little too far. But I think there are ways of applying "finding the fun" thinking or gamification to life. During this time, I am I'm learning how to cook. My wife and I have a deal. I cook, and my wife does the cleaning. I look upon cooking as a resource management game. What foods do we have? What interesting ways can we combine them together? What haven't we tried before? It may seem kind of goofy, but that's how I find the fun in that activity, by thinking of creative ways to approach that. There's probably a variety, like putting your schedule together, that's probably a new problem, a new challenge these days. There are probably gamified ways of looking at that. I think there are some opportunities to add a little fun to every day.
TG: Thank you so much for taking the time to speak with me. This has been fantastic.
SM: My pleasure. Thank you.
Sid Meier's Memoir!: A Life in Computer Games was released on Sept. 8, 2020. It is available in hardback, digital and audio formats for purchase via Amazon, Barnes & Noble and other major retailers.
READ NEXT: Civ 6: 10 Tips To Dominate On Deity Difficulty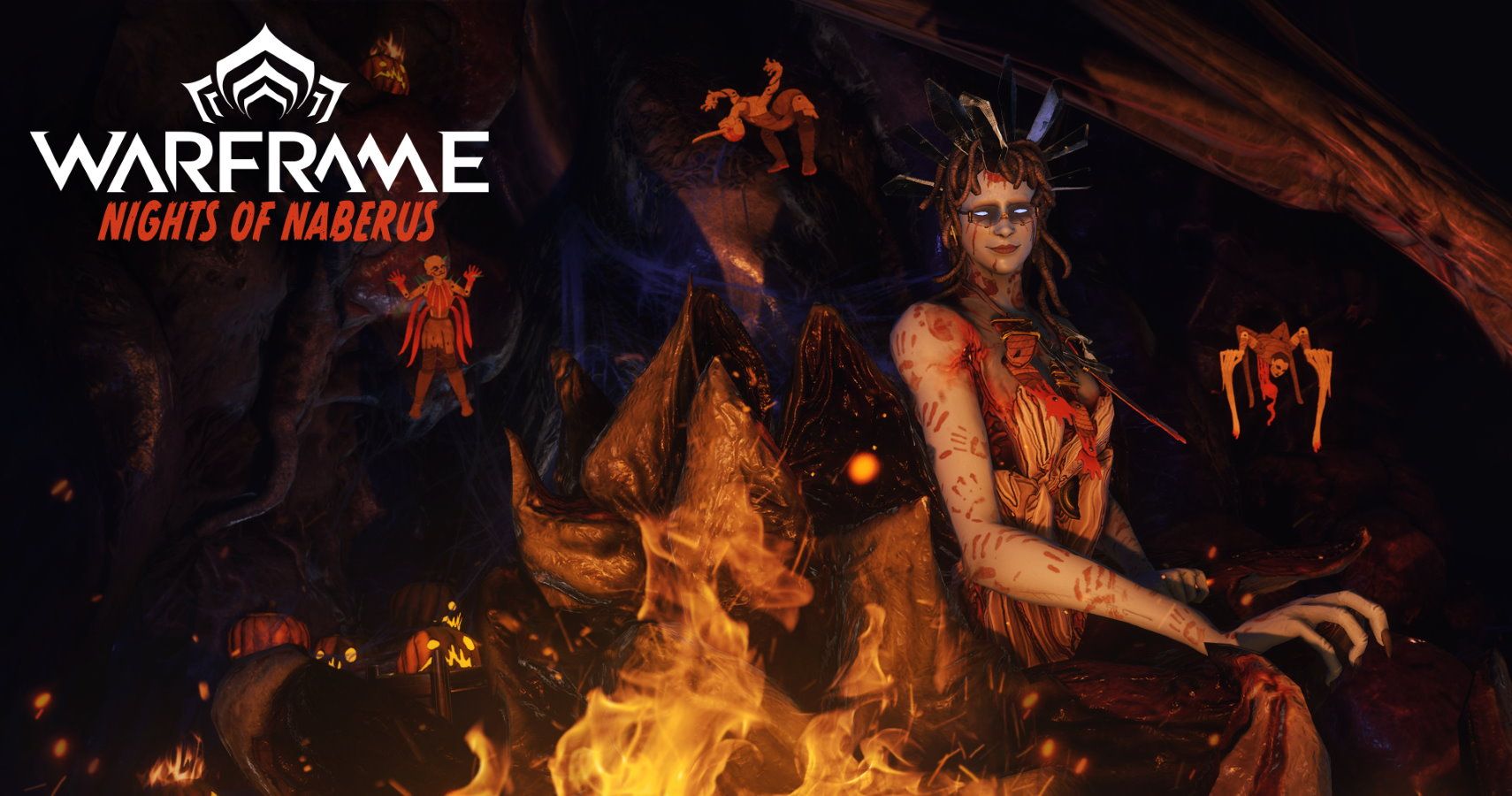 TheGamer Originals
sid meier
Sid Meier's Civilization
Whitney Meers is a lifelong gamer and professional writer whose credits include Newsweek, Comedy Central, HuffPost, NBCUniversal, Samsung, The Discovery Channel and truTV. She regularly contributes to Frederator Digital's YouTube gaming channel The Leaderboard, which recently surpassed a million subscribers.
As a former Top Writer on Medium, she wrote several of the site's most widely circulated satirical pieces throughout 2017 and 2018. Her personal essays have appeared on xoJane and Everyday Feminism. Additionally, she served as the consulting lead on Newsweek's Fortnite Special Edition, securing interviews with numerous gaming personalities including Ninja, DrLupo, TimTheTatman and Pokimane.
Whitney has a comedy background and has written and performed in various live shows including 8 Bits: A Sketch Show About Video Games at New York's Upright Citizens Brigade Theatre. She was a house team member on the sketch comedy team Slap Fight at The People's Improv Theater, also in NYC.
A versatile content creator, Whitney also produces gaming videos, makes gaming-related fan art and writes genre-bending scripts for film and television. Her pilot script Recession Proof was nominated for the TVWriter.com People's Pilot award in 2011 and was later optioned and produced by an independent production company.
Occasionally, Whitney streams on Twitch, where you can watch her battle royale her way through code:leaf errors in Apex Legends. Twitter / Instagram: @whitneymeers YouTube: youtube.com/wmeers
Source: Read Full Article