The first thing you'll notice about Dream Home Decorator for The Sims 4 is that it's nothing like packs that have come before. Rather than being centered around new worlds or experiences, it instead focuses on the building aspect of the game, bringing this into live mode with a new career. While building is part of gameplay, it's not what many have come to expect from a game pack. It's also unexpected that the career is the only addition in terms of gameplay features. Everything else is clothing or build buy items. So, is it enough?
Related: The Sims 4 Courtyard Oasis Kit Overview: A Welcome Slice Of Culture
The brand new interior design career is the selling point of this pack, using the current gig-based freelance system to allow you to choose and complete jobs. Each day you'll be able to select a new gig that will see you go into Sims' homes and revamp the interior design. Unlike other freelance options, the career has ranks, and you'll need to get promoted in order to take on larger jobs like renovating entire floors, changing floor plans to add additional rooms, and eventually building extensions.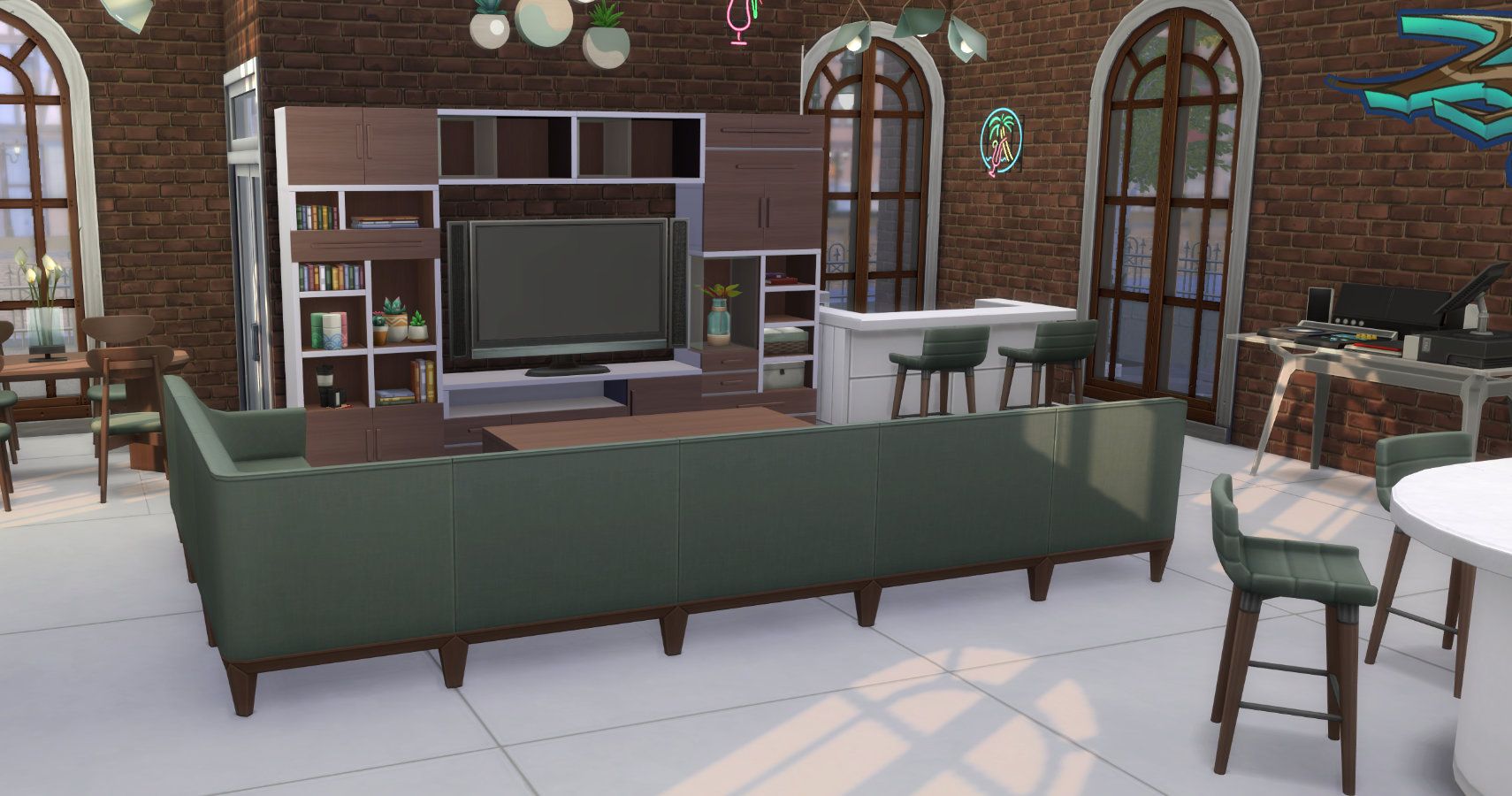 Once you've joined the career and chosen a gig, your Sim can go to work on their own or you can accompany them to the client's home. In theory, you'll ask them about their favourite colours and styles and they'll give you some guidance. In practice, you'll ask them design-related questions and mostly they'll tell you that they hate fishing and love handiness. You can get lucky and discover some useful preferences, but expect at least 50 percent of your information to be utterly random.
After this, you can send the client away and begin your work by taking photographs of the house. The camera has more fluid movement than usual and it's easier to take images with more of the room in than you'd expect, although these can look distorted. It's not until you enter build mode that the real fun starts – but that's also where the issues begin.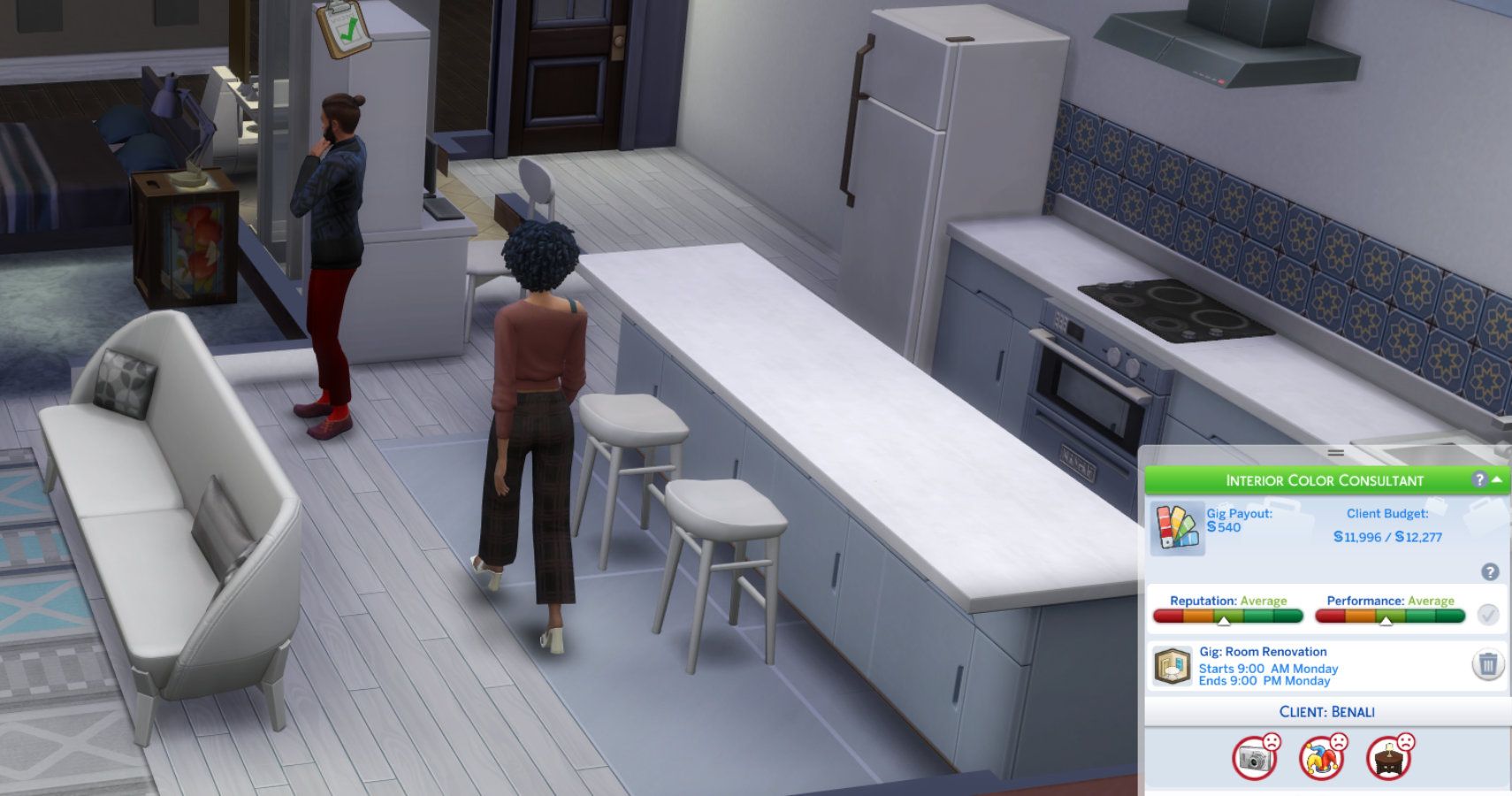 Room renovations seem simple enough but there are a few quirks. For instance, if you use the backspace key to delete anything, or try to remove multiple items at once, you'll become an accidental thief. This is because the items will go into your household inventory, instead of being sold to boost your budget. You'll need to use the delete key or hammer tool and remove anything you don't want one click at a time.
Aside from this, room renovations are fairly simple and very enjoyable. However, the briefs are pretty vague, and not every job will go to plan, but if you want to feel like you're really in a home renovation show then sometimes that's just how it goes.
After your renovations are completed you can take some after shots and reveal the design to the client. A slideshow should appear where you'll see your images and the client will run into their home to see the results. Again, this is a little buggy as well. The slideshow sometimes vanishes and Sims often path to the rooms weirdly, maybe because they cover their eyes while doing it. After showing off your work you'll receive a verdict and, assuming the client is happy, a paycheque.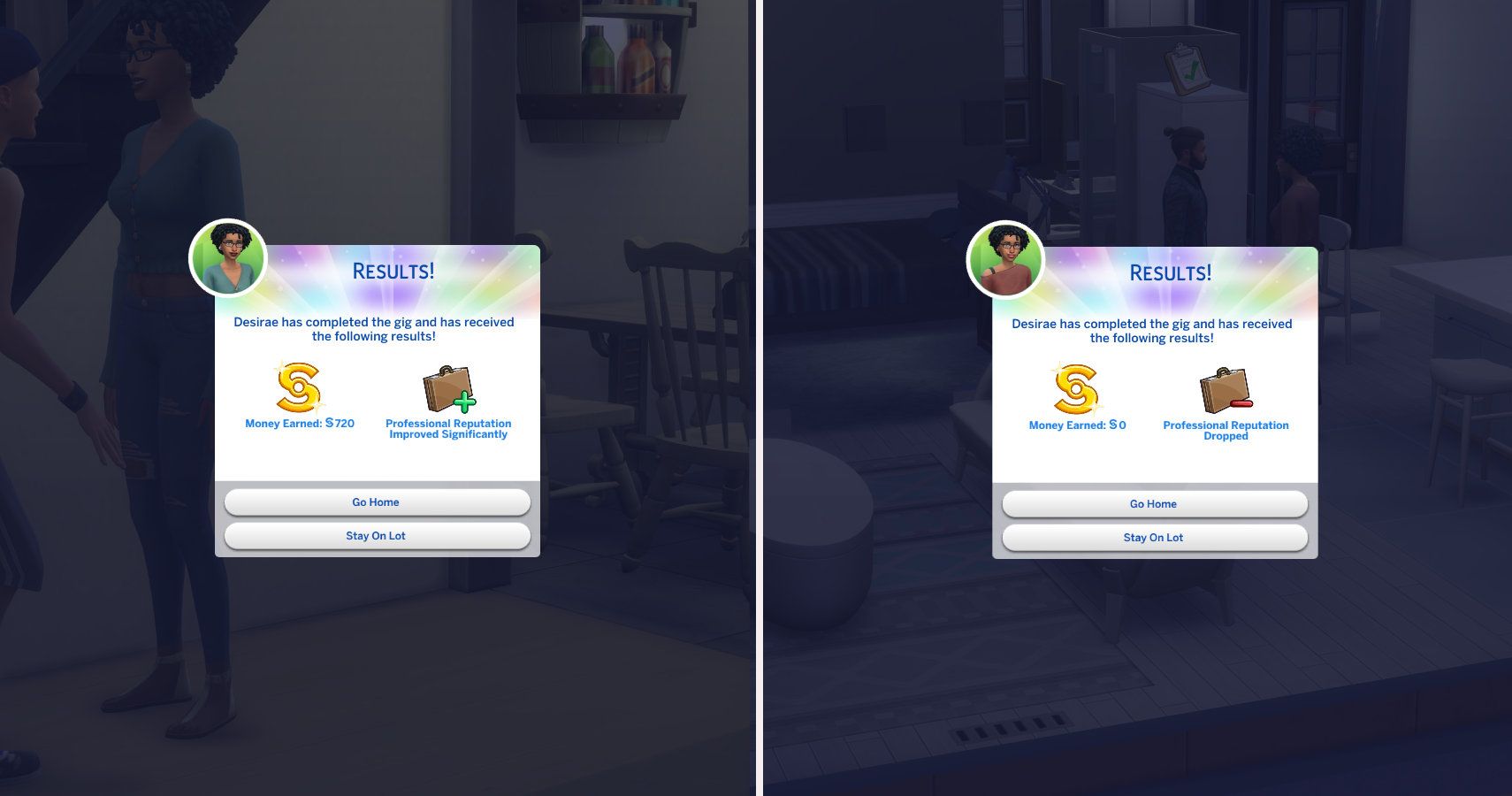 As you progress to higher levels in the career you'll be given the opportunity to make additions to homes, such as adding extensions and new floors. This is where the game-breaking bugs hit. I tried several renovation projects that involved adding a basement, extra room, or top floor. Changing internal walls was fine, but I couldn't add any tiles at all to any floor, even when the job demanded it – a bug that has also been reported by other Simmers. There are restrictions posed so that you cannot change the wrong floor or adjust the core building but these seem to have been restricted too much, since I'm currently unable to build any additional room, floor, or basement, even after trying different jobs, reloading my game, and testing other usual fixes. I also couldn't move any other furniture since the jobs demanded a new floor or room. This meant the only option was to quit the job and take a reputation hit. Ouch.
When trying to place all of the new furniture on a plot the task quickly becomes overwhelming, since you can pretty much furnish an entire house with the contents of this pack. The idea is that the new items will revamp any home, so almost all the essentials are included. There are two full kitchens, including new separated stoves and hobs, as well as furniture for every other room in the house.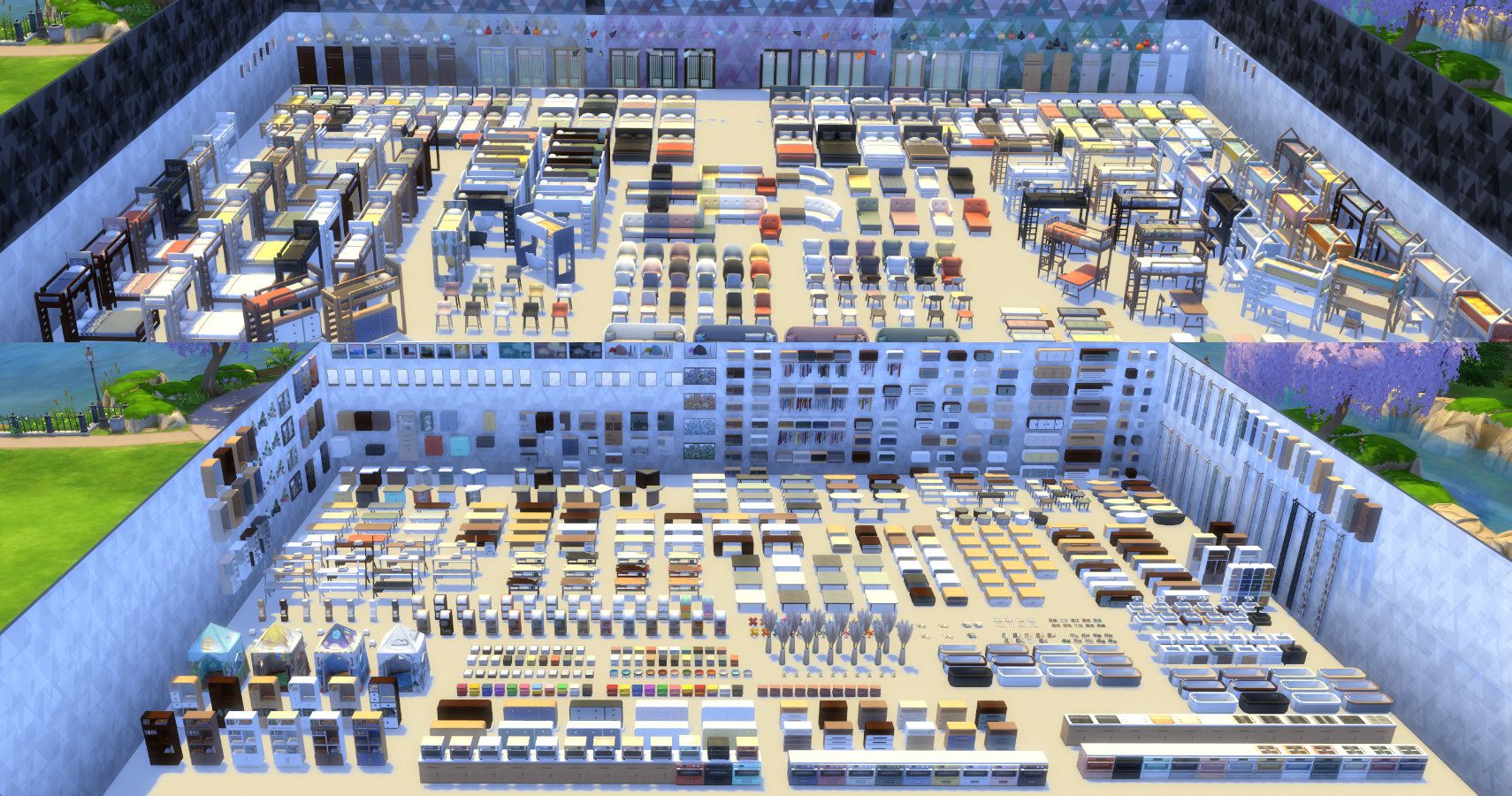 The highlights of the furniture items are without doubt the new sectional sofas and modular shelving units. Both of these have two designs, multiple pieces, and over a dozen swatches. These are complemented by rugs, lights, curtains, and clutter that allow you to add those finishing touches. The only essentials missing are a fridge and a toilet, both things the base game has plenty of.
The modular furniture works well together and the only issues here are the ongoing problems with lighting that can make the swatches display differently. We usually see this in kitchens but it appears to be related to any furniture that snaps together since the sofas also display the same glitch.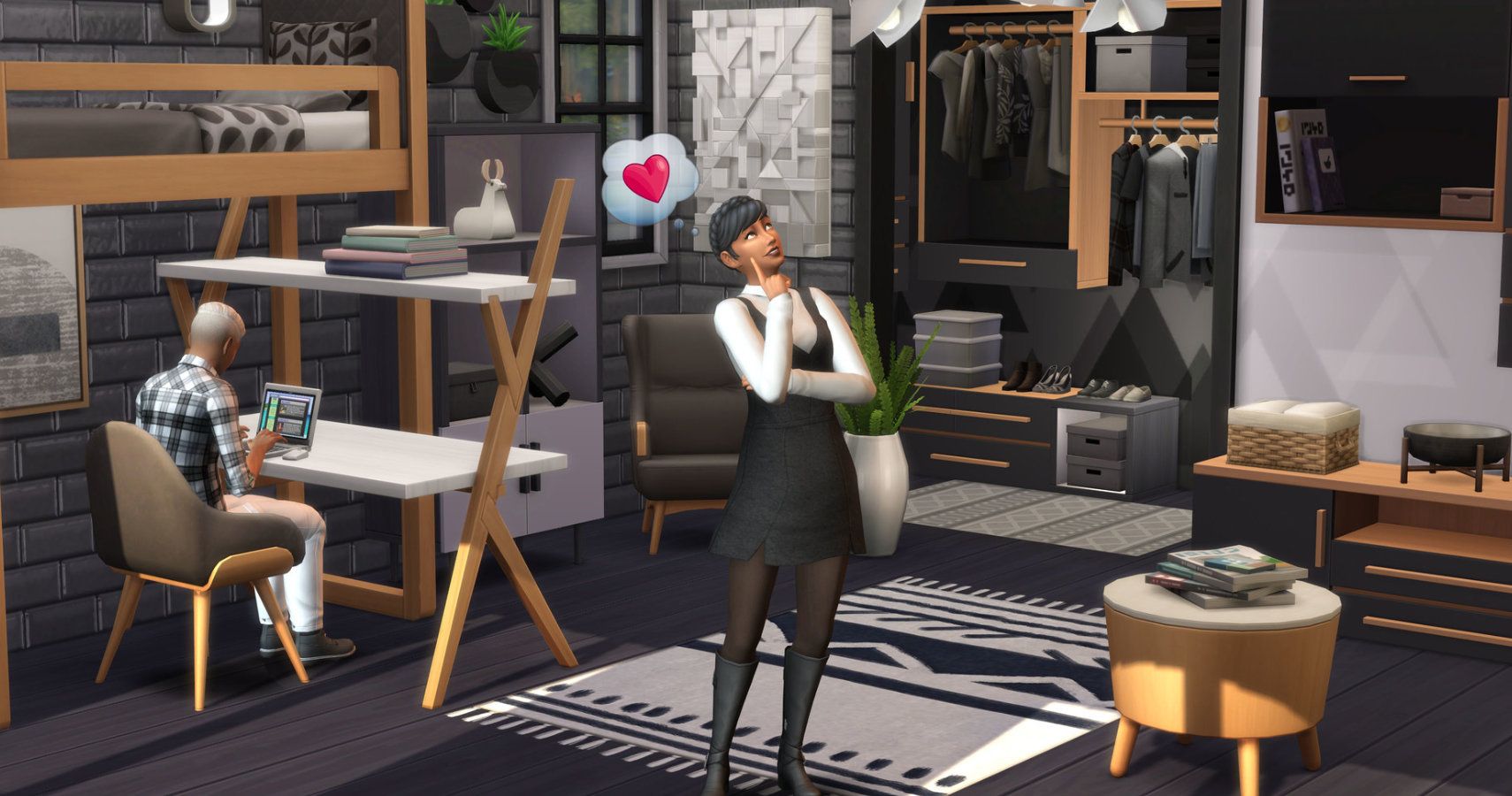 Clothing includes a reasonable range of staples like a jumpsuit, dungarees, pinafore dresses, mix and match basic tops, and some new casual trousers and shoes. As is often the case, it's weighted heavily toward feminine fashion, with kids just getting a couple of tops and toddlers one dress. A couple of the new hairstyles have been converted for children but none of the handful of options is too different from existing designs. Overall, the clothes are classic and casual, fitting the career well, but with the usual gaps in terms of male options. They receive the standard staples of a shirt, jumper, boots, and trousers, as well as some shorts and the seemingly obligatory jacket over a v-neck t-shirt combination.
Overall, the pack has huge potential but is currently let down by its game-breaking bugs. At this point in the Sims 4 life-cycle, bugs often sneak in for various reasons, but these are bigger and more severe than I've seen in a long while. Assuming they are patched quickly, then this pack is a very solid offering. However, it's also very different from what we've come to expect a game pack to be. If you never touch build and buy mode then you'll find no gameplay for your taste here. If you're a non-builder, it will likely come down to how much you want the large selection of mid-century furniture, especially those sectional sofas and modular shelves.
Source: Read Full Article