It's been one hell of a year. I changed jobs, lost my brother, made some huge progress in my gender transition, and came to realise I am the queen of gay cartoons. During all of these wild developments I've also found some time to play video games, even if some of the year's sleeper hits and biggest blockbusters have passed me by. Still, my list is full of bangers.
Whether I was crafting recipes and being a dumptruck-wielding anime girl in Atelier Ryza 2, saving the galaxy as Master Chief in Halo Infinite, or being a mess of an adult in Life is Strange: True Colors – 2021 presented a selection of gaming experiences that reflected a tumultuous time of change in my life, offering ways to grieve, relax, and learn more about myself through the characters and adventures only a medium like this can provide.
So here are ten games that had a profound impact on me throughout the past 12 months, buckle up and please indulge me in being an artsy fartsy bitch for a little bit.
BUT FIRST, here's a few honourable mentions I either couldn't sink enough time into or just missed a place on my list – Lost Judgment, Solar Ash, Metroid Dread, Cruis'n Blast, Guardians of the Galaxy, Chicory, and Nier Replicant.
10 – The Artful Escape
Our own editor-in-chief Stacey Henley is on a warpath to make everyone at TheGamer play this masterful musical adventure, and her enthusiasm is more than warranted. This is a magical platformer with infectious music, beautiful visuals, and a central message of embracing your desired identity that pulls you in and refuses to let go.
You play as Francis Vendetti, an anxious young man who is expected to continue the legacy of his legendary grandfather, a folk musician who brought the town of Calypse to his knees. Except Francis isn't a country bumpkin, he's an galactic prodigy who can shred on a guitar like nobody's business, and The Artful Escape explores the struggle of leaving behind your roots and striving to surpass unfair labels and expectations.
It's a great game, and one that remains sorely overlooked in the eyes of many, and for that reason alone it deserves a coveted space on this list.
9 – Atelier Ryza 2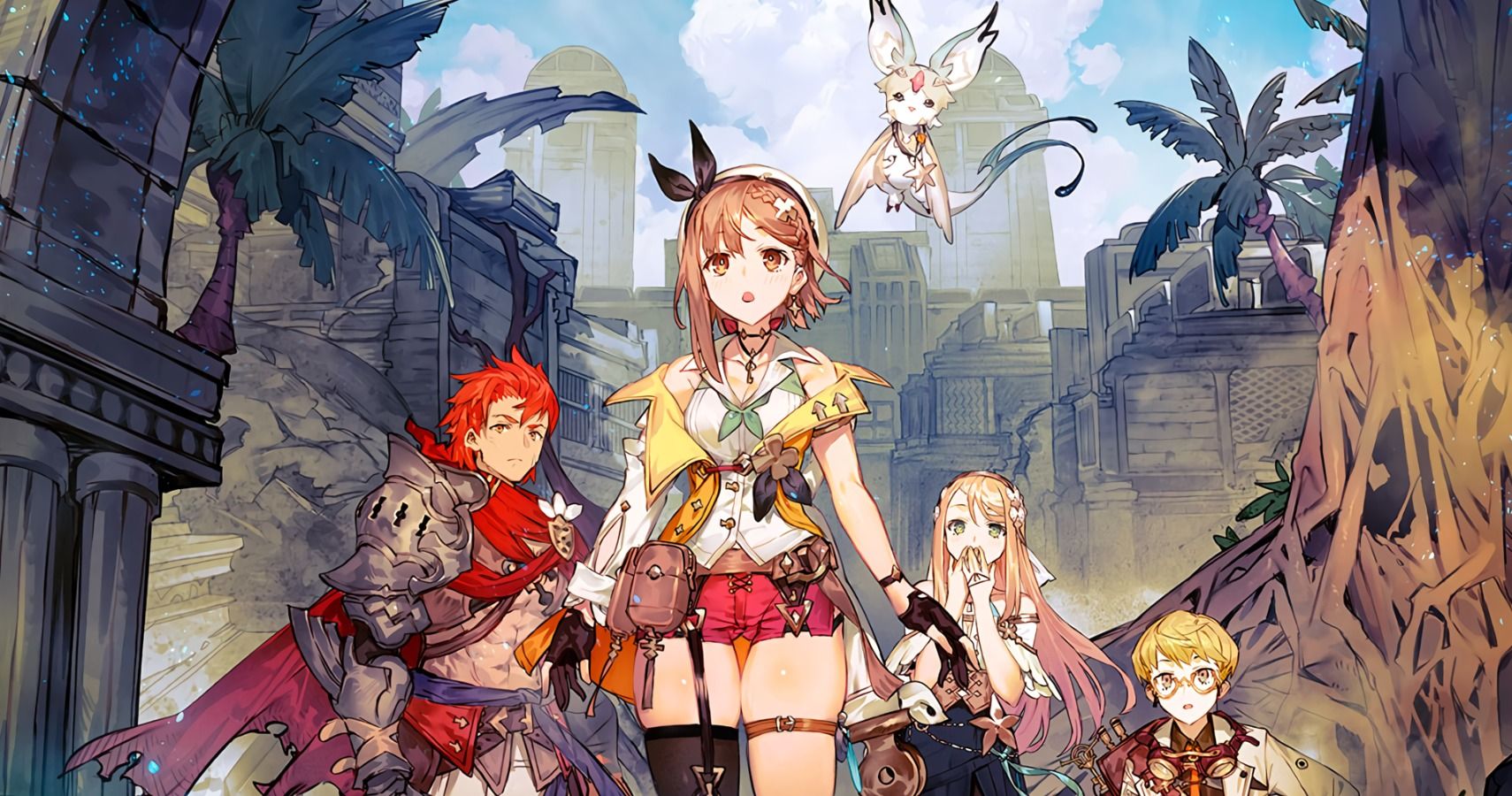 I love a comforting JRPG, especially one which doesn't dabble with the end of the world or melodramatic twinks with giant swords who really need to either have sex or a really long nap. Atelier Ryza 2 isn't concerned with any of that drama, and is so refreshing for it.
GUST has produced yet another whimsical adventure starring Ryza, the thick-thighed alchemist who loves brewing potions, hanging out with friends, and just taking in the vibe. This sequel doesn't break any new ground or push the series forward much, but it remains an engaging delight that I eagerly lost myself in for hours earlier this year.
It doesn't have a massive budget or even much ambition, but Atelier Ryza 2 is fully aware of what it does well and how reassuring it can be to spend so much time with a game that doesn't mind if you sit back and take your time with everything it has to offer.
8 – Forza Horizon 5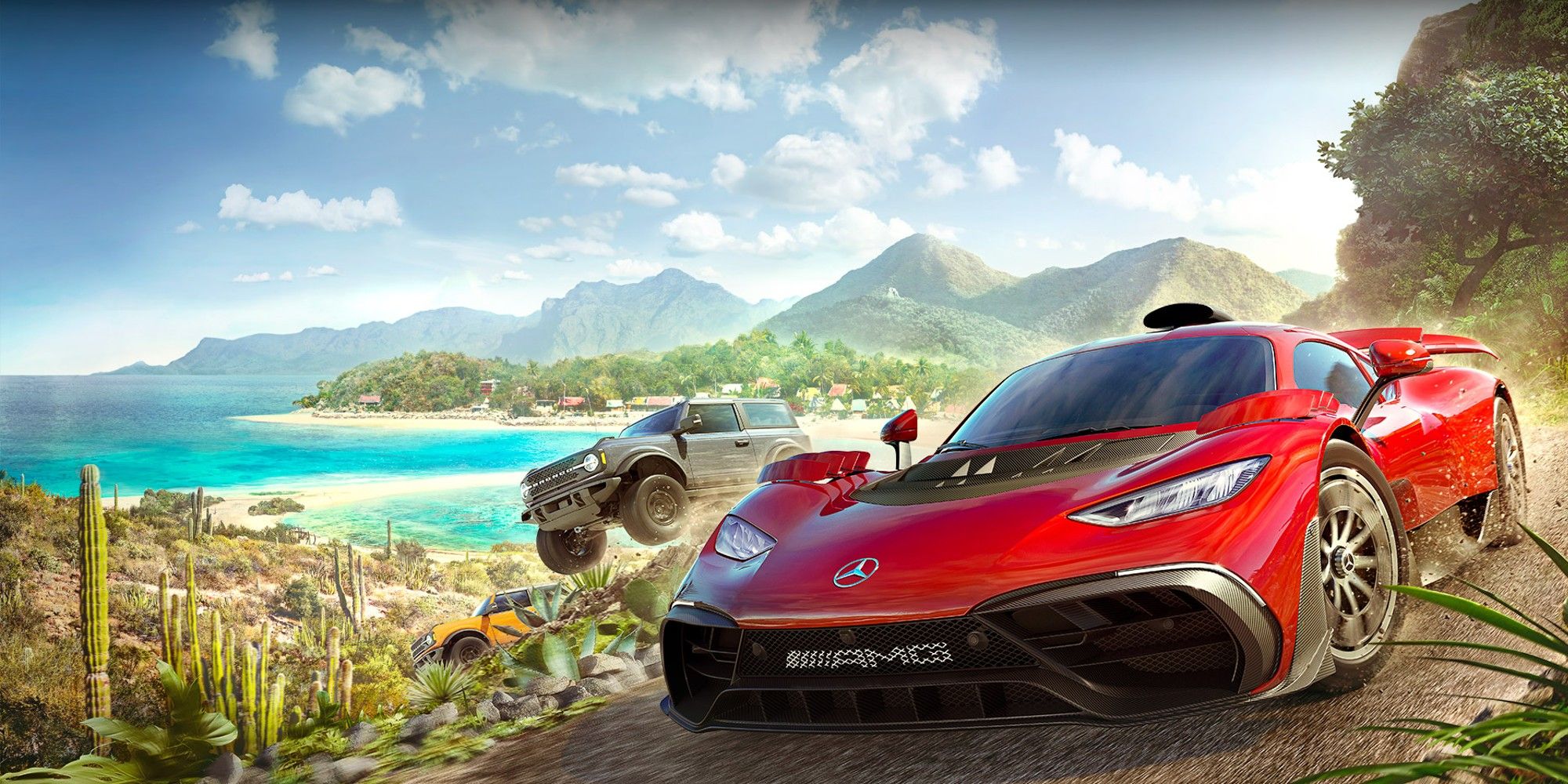 Racing games aren't normally my speed. My love of cars boils down to whether or not they drive fast and look nice – beyond that I really don't give a fuck. But Forza Horizon 5 made me care about motorsport like few games before it, pulling me into a gorgeous depiction of Mexico that didn't care if I didn't know my spoilers from my carburetors – all it wanted was for me to have fun. Right from the opening moments, it's an absolute blast.
Showcase events present a level of speed and spectacle that few games manage to achieve, while the open world is constantly directing you to exciting events that hurl you into the cockpit of countless vehicles that all look and feel distinct. Exploring Mexico is a beautiful delight, and Playground Games has crafted a game I can happily strap into whenever I like for a quick race or to simply lose myself on the open road after a long day of toiling away.
7. Hitman 3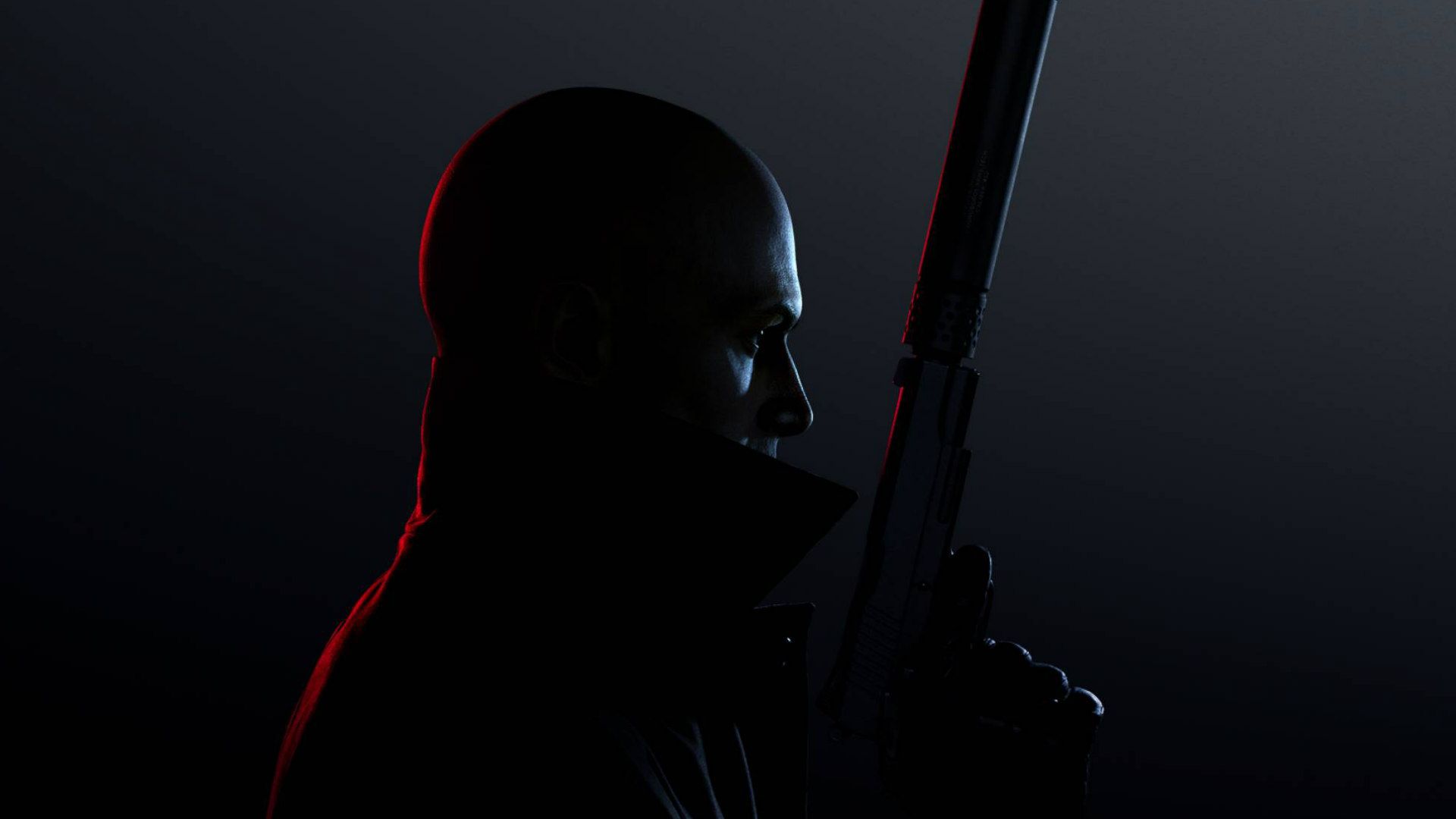 IO Interactive is the master of its craft, and this year saw the studio finally conclude its trilogy of assassination with Hitman 3. Agent 47's closing chapter is spectacular, taking us to myriad new locations which are all fantastically designed and filled with devious opportunities for murder. While some are more linear than others this time around thanks to a need to wrap up a number of narrative threads, they're still ripe with chances to experiment with different executions, weapons, and disguises that are simultaneously sinister and hilarious. This is the last we'll see of the bald assassin for a while, and I'll miss him.
Hitman 3 is also the ultimate way to experience the previous two games, with every single level across the trilogy now contained inside a single client with a number of visual and mechanical improvements that highlight how far the series has come in recent years. I feel this game flew under the radar thanks to launching so early in the year, so hurry up and play it.
6. Deathloop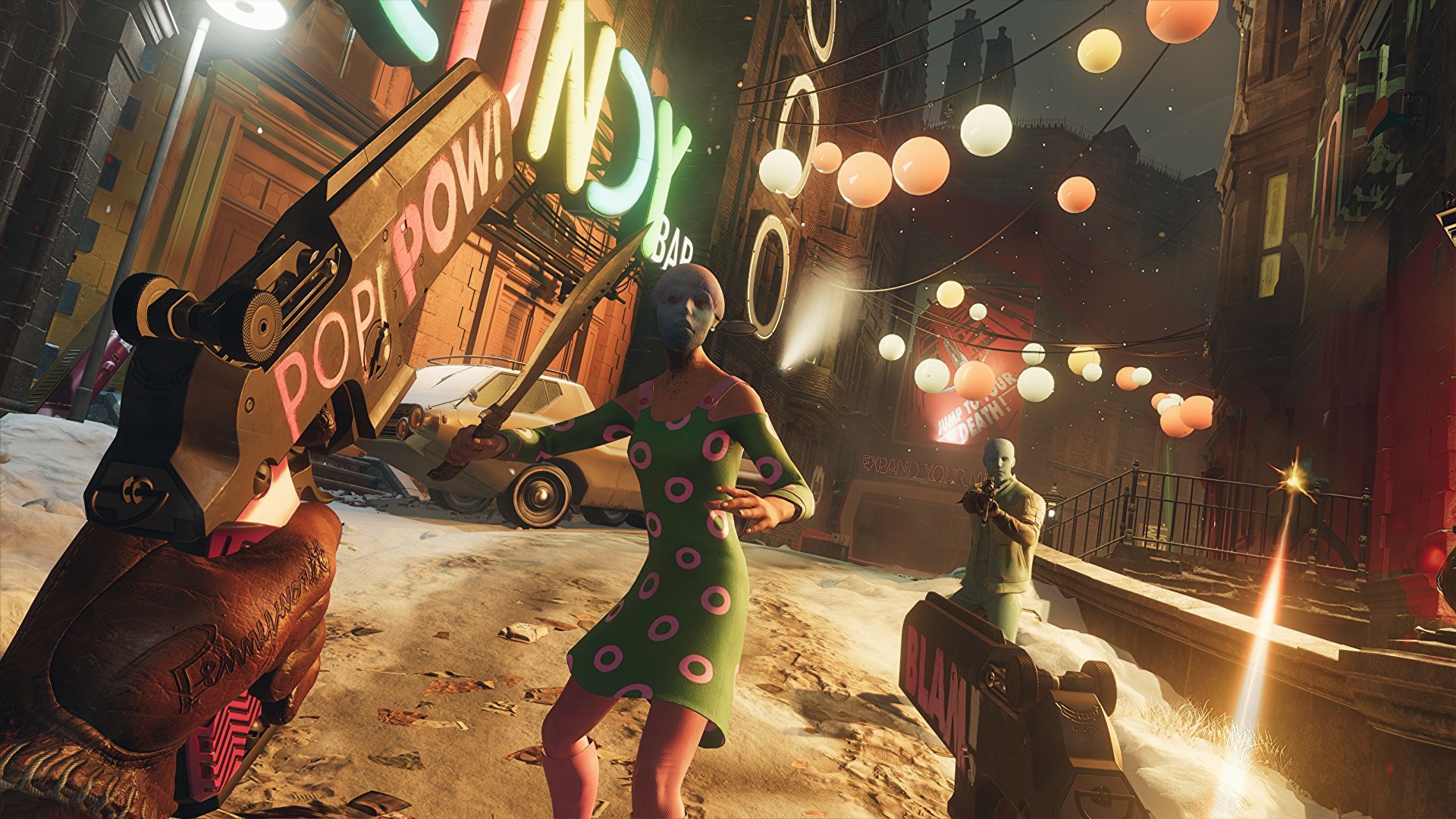 The director of Deathloop followed me on Twitter when I described the game as 'Deathpoop' so I think I'm obliged to put it on my list now. Fortunately for me – it's superb. This unusual time loop shooter feels like a culmination of Arkane's best ideas, taking the explorative appeal of immersive sims and combining them with gunplay that packs a significant punch.
I don't think it's the studio's best game, but it's arguably its most ambitious in how it combines so many systems and ideas into a single cohesive whole. Colt is a fantastic lead, while Julianna is an ideal foil to his developing knowledge and unpredictable wit. Both characters are stellar, helping carry an adventure where you will be carrying out the same tasks and exploring the same locations over and over until you conjure up the perfect loop.
5. Ratchet and Clank: Rift Apart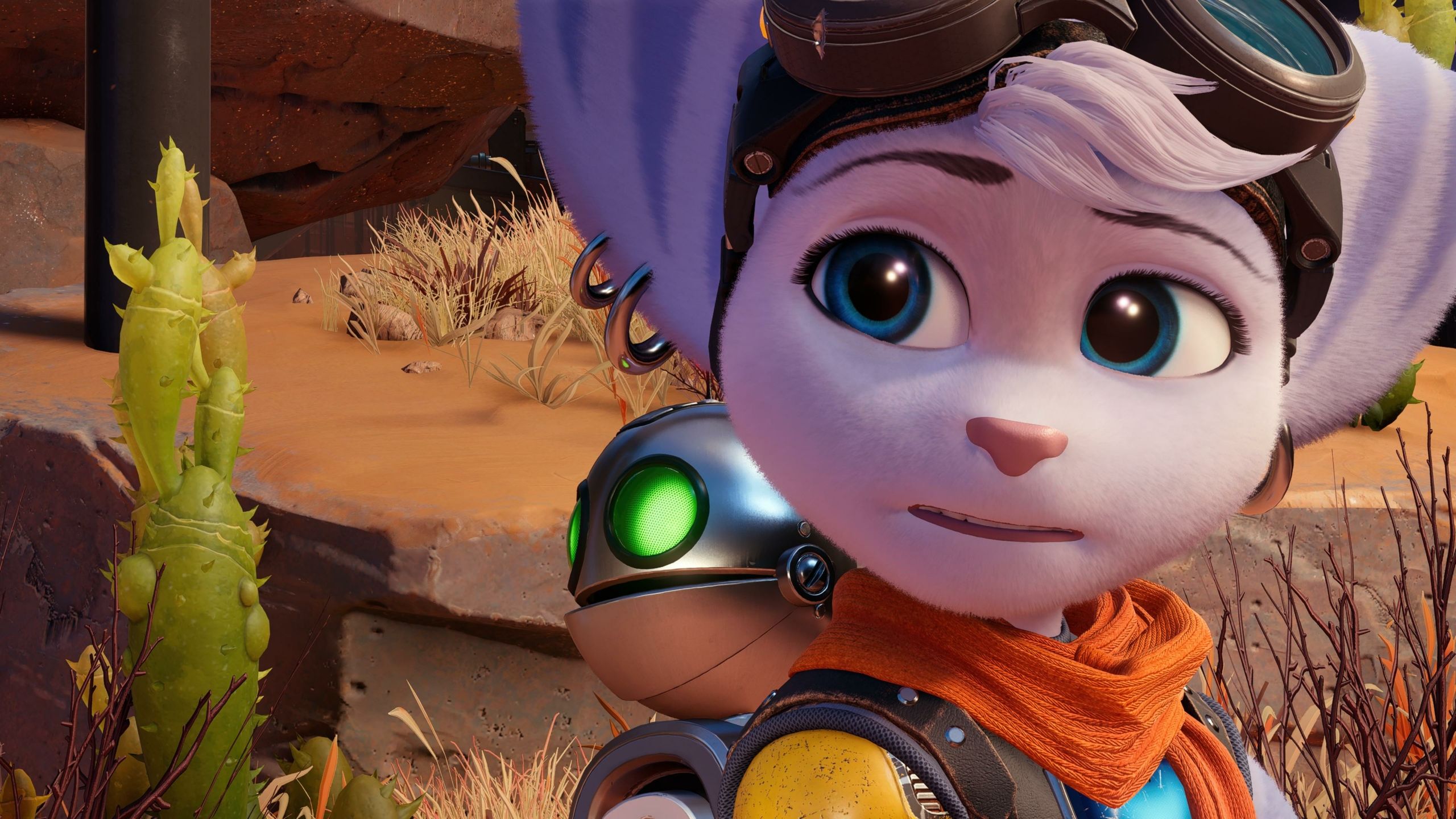 Insomniac Games didn't push the boat out at all with Ratchet and Clank: Rift Apart. It plays much like its predecessors did, but a few worthwhile enhancements, groundbreaking next-gen visuals, and an adorable new Lombax (I'm not a furry I swear) helped propel it this high up my list. The entire game is a delight, and the sort of comfort food I sorely needed this year as I became engrossed by a touching story of love, belonging, and friendship that never disappoints.
Every planet is filled with delightful platforming and luscious environments that are a joy to explore, whether you're clearing the campaign missions or returning to hoover up each and every collectible. It also teases an exciting future for Ratchet and Rivet, the two teaming up to find their homeworld and fight whatever evil they might come across. It doesn't change the game, but Rift Apart is so good because it recognises it doesn't have to.
4. Hades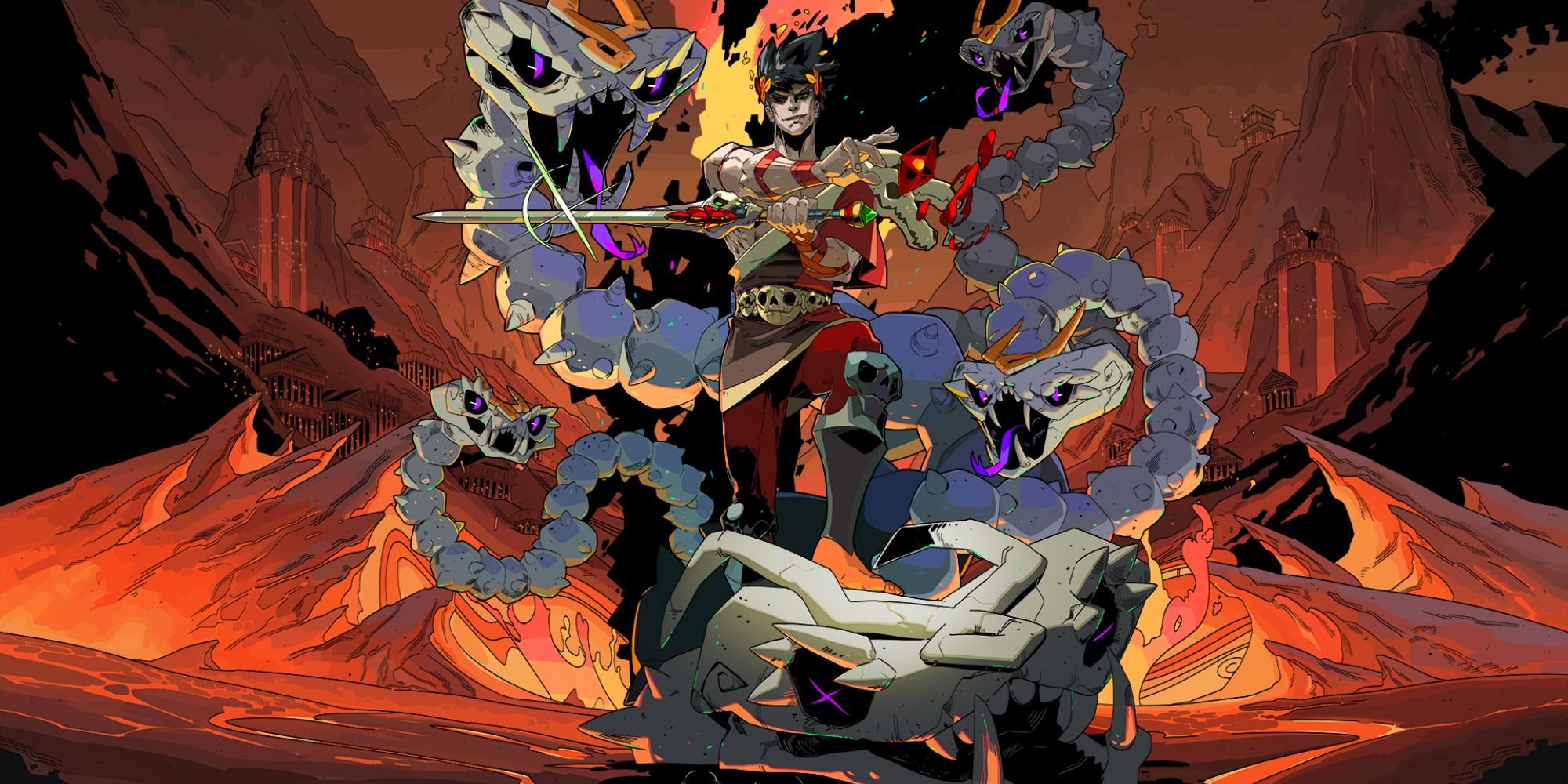 This one is cheating, but I played Hades for the first time on PS5 this year and it's fucking fantastic. I've spoken to Supergiant Games a handful of times about the game's success, just don't tell them I was yet to really delve into it myself when asking a bunch of questions.
Zagreus' continuous journey through the Underworld is stellar, combining tight, responsive combat, infectiously charming characters, and a spellbinding narrative that gets better the more you play. It's the finest of its genre, and a benchmark that many will struggle to conquer in the years to come. That and goodness me, I swear everyone in this game is hot as hell – my pansexual ass isn't able to handle this kind of thing.
3. Final Fantasy 14
Endwalker might have only just launched, but Final Fantasy 14 already has a special place in my heart thanks to how much time I spent in the land of Eorzea this year. Shadowbringers was a masterpiece that I binged back in February before waiting eagerly for each new patch quest as Square Enix slowly set the stage for its next big expansion and the conclusion of a decade-long storyline. I don't know what awaits me, but I can't wait to see it.
2. Life is Strange: True Colors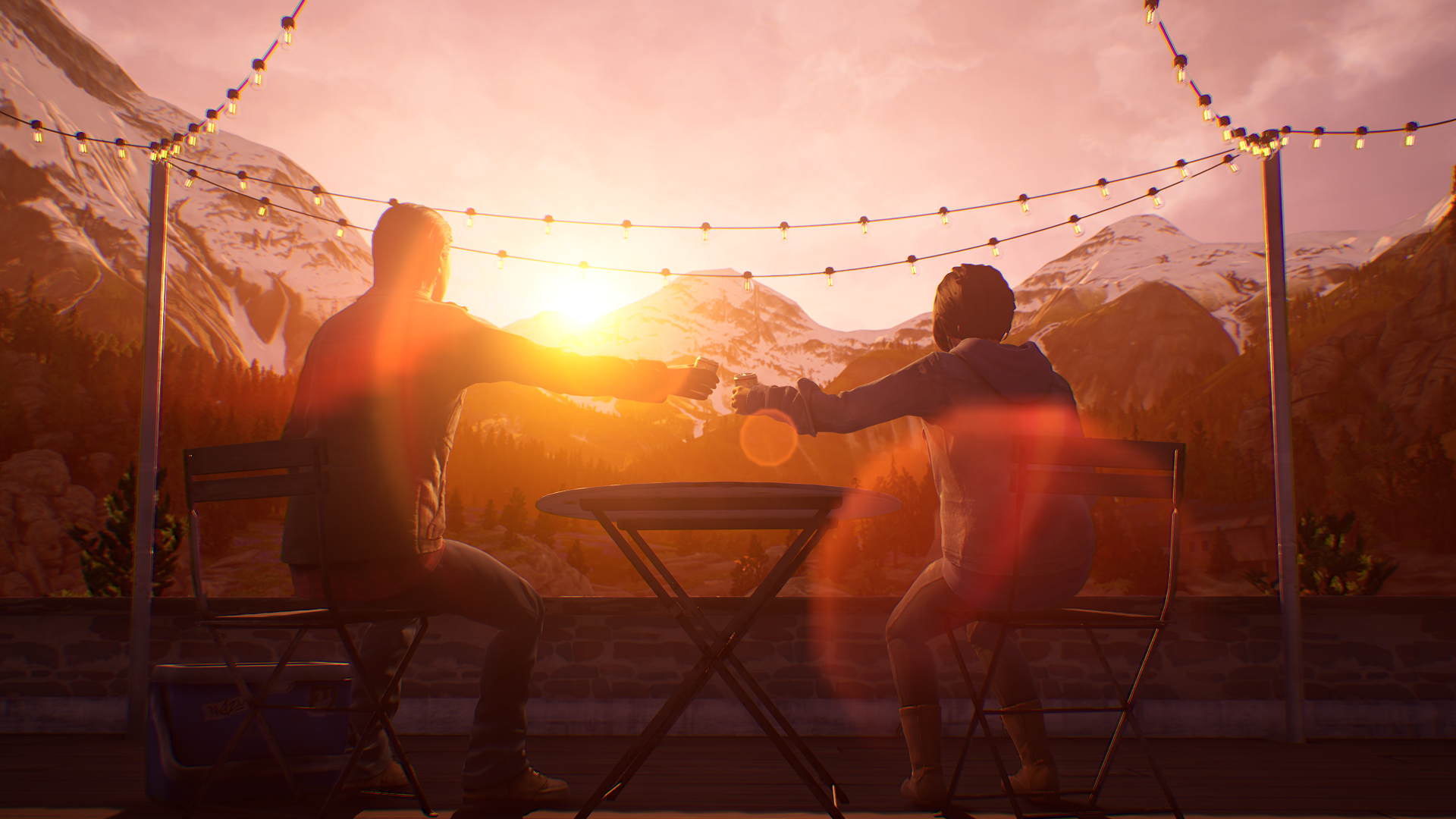 I lost my brother earlier this year to cancer, so a game that focuses on a young woman dealing with the grief of losing her older sibling hit awfully close to home – and Life is Strange: True Colors delivers a poignant, bittersweet exploration of loss that few games have managed to replicate.
It's a magical story, breaking your heart into a million little pieces before gently piecing it back together, teaching us the value of accepting help and forming friendships in the face of adversity. It's hard, but things get better and people heal, you just need to accept temporary hardship and hope for the best.
Deck Nine has thrown aside the cringey dialogue of past entries and refined its formula with an adventure that is deeper, gayer, more intelligent, and realistic than anything that came before it. Combine that with a peerless heroine and a fantastic soundtrack and you've got one of the year's very best. Bring on the next one, just don't target my grief with a precision airstrike next time around. Or do, since it worked pretty well this time around.
1. Halo Infinite
Part of me is rather smug that Halo Infinite is bloody brilliant. It's been six years since the release of Guardians, so many had resigned themselves to believing that 343 Industries was doomed to deliver another stinker that failed to live up to Master Chief's legacy or the lofty expectations of fans. A lengthy delay didn't help matters either, but by some miracle, the studio has produced one of the finest shooters in recent years.
The campaign is Halo's finest since ODST, telling an intimate story of loss and acceptance surrounding Master Chief, The Weapon, and The Pilot that understands the strength of a smaller scale – Halo doesn't need to be about saving the galaxy. It can be about three flawed individuals trying to find their place when the war has long been lost, and there's something strangely powerful about Infinite's execution of this idea. Yes, it made me cry.
Multiplayer is also excellent – and completely free – offering a pure, undistilled Halo experience with the golden triangle we've come to associate with the iconic space marine for decades. Halo has never felt this good to play, and as a lifelong fan, the surpassing of such expectations is more than enough for it to conquer the top of my list.
Source: Read Full Article