What's left to be said about Tony Hawk's Pro Skater 1 + 2? It is great on PS4. It is great on PS5. And now – despite the physical and technical limitations of the console – it's pretty dang good on the Nintendo Switch as well. Every fiber of my being says that the team behind the THPS franchise is doing everything they can to get the game into the hands of new and old players alike, which hopefully means an eventual remake and release of Tony Hawk's Pro Skater 3 – the best game in the entire series.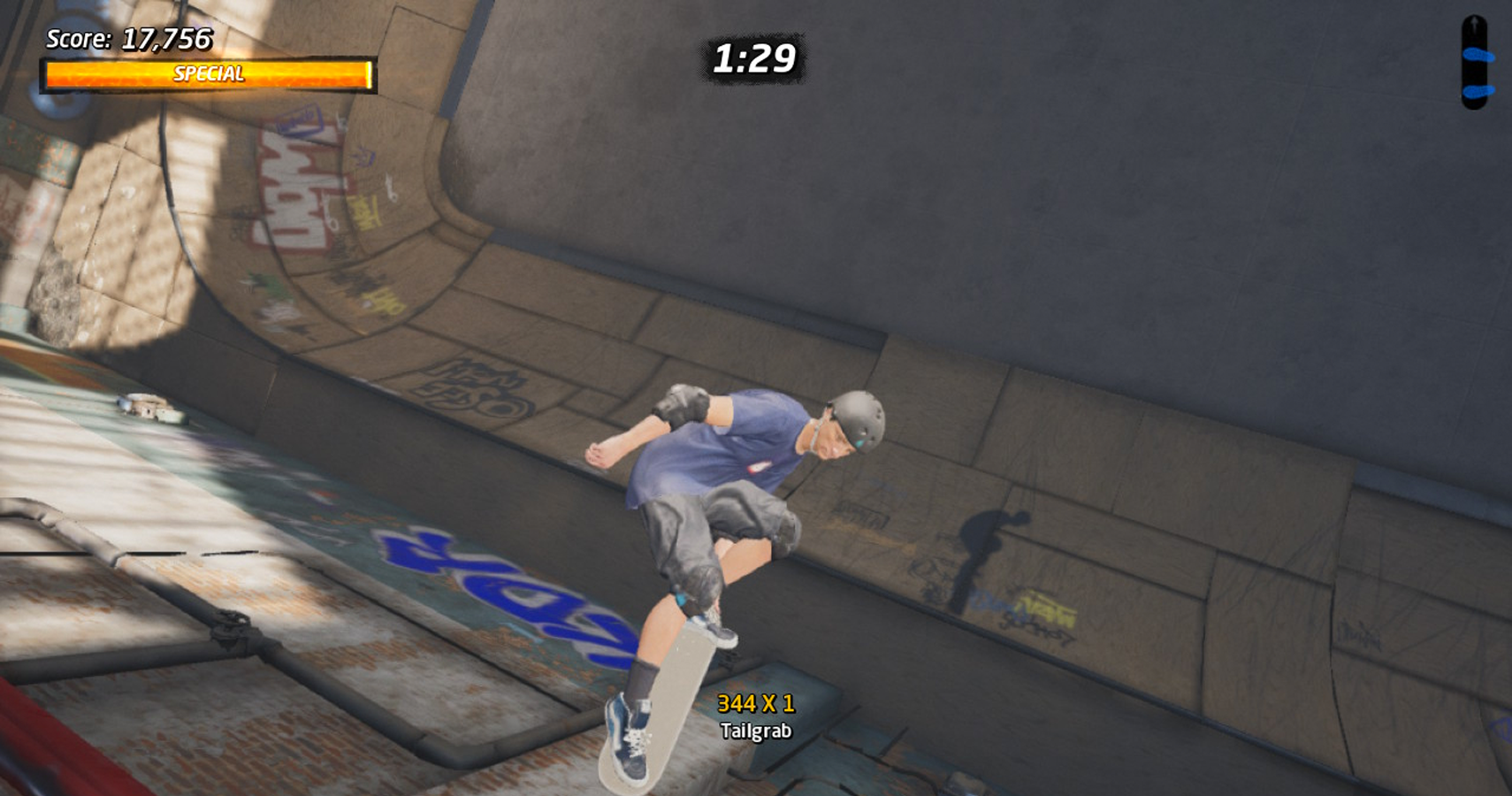 Until then, however, I am more than satisfied with having Tony Hawk's Pro Skater 1 + 2 on three different consoles. Admittedly, the PS4 version has been put out to pasture for the PS5 version, which plays great and looks even better. Tony Hawk's Pro Skater 1 + 2 on PS5 is arguably the definitive way to experience the game – whether you're skating at top-speed in Downhill Jam, a level that I am personally QUITE fond of (sorry, Stacey!), or weaving through the oncoming traffic in The Big Apple. If I could take my PS5 with me everywhere so that I could play Tony Hawk's Pro Skater 1 + 2 while on-the-go, I would do so. Alas, that's pretty much impossible. Thankfully, the Switch version of the game suits that desire perfectly, resulting in the iconic skateboarding video game having become my go-to airplane game.
Usually, my time spent in the air is evenly split between listening to music and playing on my Switch. Sometimes I want to listen to music (usually in the hopes of also falling asleep). Sometimes I want to play video games. There's never been a game that's been able to do both from a single device… until now.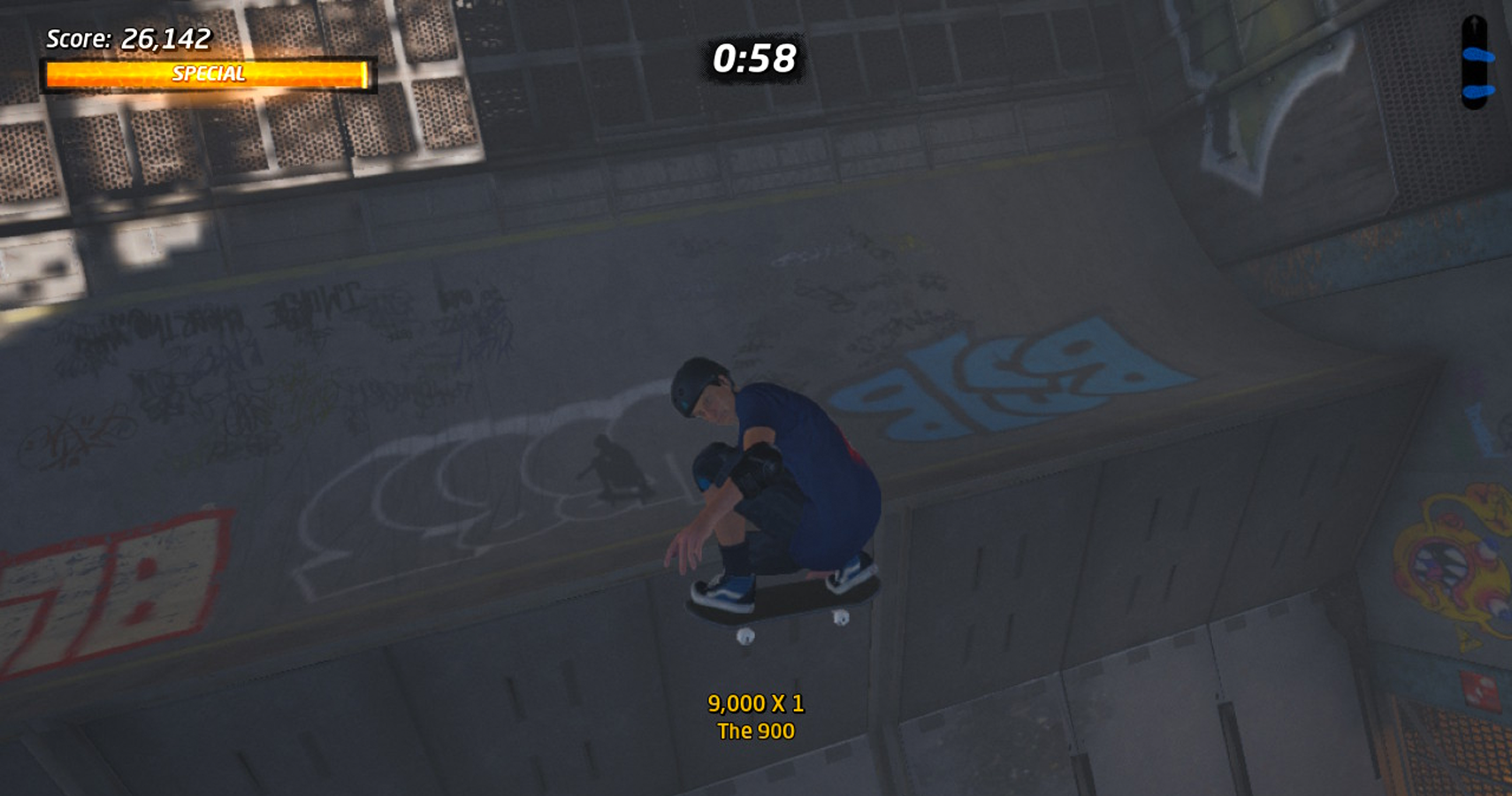 Tony Hawk's Pro Skater 1 + 2 isn't just a great video game. The original games also redefined the industry in terms of video game soundtracks. It was the first time that licensed music from real-life bands had been used in video games, which was just as cool for the bands as it was for players, according to the incredible Pretending I'm A Superman: The Tony Hawk Video Game Story documentary. Music in the THPS series played just as big of a role as the game itself. This trend continues in the remake, including tracks from the original games as well as tracks from brand-new and more modern-day artists.
So now, whenever I hop on a plane, I'll get to play Tony Hawk's Pro Skater 1 + 2 all while listening to some of the best songs from Lagwagon, The Ataris, MXPX, Strung Out, and Machine Gun Kelly. When I'm ready for that elusive airplane nap? I'll just leave my headphones on and let the game run, allowing music from today and my yesteryear to sing me to sleep before I wake up again to perform Darkslides with Rodney Mullen.
Source: Read Full Article