Umurangi Generation was one of my favourite games of last year, and what I loved most about it was how it completely took me by surprise. The rest of my 2020 top ten were all titles from franchises I already loved, like Final Fantasy 7, Spider-Man: Miles Morales, or Animal Crossing: New Horizons, or were from games whose reputations preceded them, like Yakuza: Like A Dragon or indie breakout Hades. Umurangi Generation had no fanfare. It was about photography, and that seemed cool, so I gave it a shot. About photography? I didn't know the half of it.
Umurangi Generation is a reaction to the climate crisis, police brutality, fascism's relationship to pop culture, and a generation lost to it. The Macro DLC, which was released back in November, revolves around the ethics of photography amidst an uprising against violent and discriminatory law enforcement. Few games are as bold or as relevant as Umurangi Generation was.
News that it's coming to Nintendo Switch later this year has me interested, and sure, I likely would have bought it again anyway, because I want to support the dev team and it's always handy to have a great game like this on a portable console. With its deliberately low-poly aesthetic, it's a perfect candidate for a Switch release. Still, I wasn't necessarily excited about it – I was looking forward to it, but wasn't exactly desperate to play it. Unless it's something I haven't played for years, like the Mass Effect Legendary Edition, I'm not big on replaying games. It's rare that I double dip – there's too many flavours out there I haven't tried yet. However, with the addition of the gyro controls, Umurangi Generation is getting ready to surprise me all over again.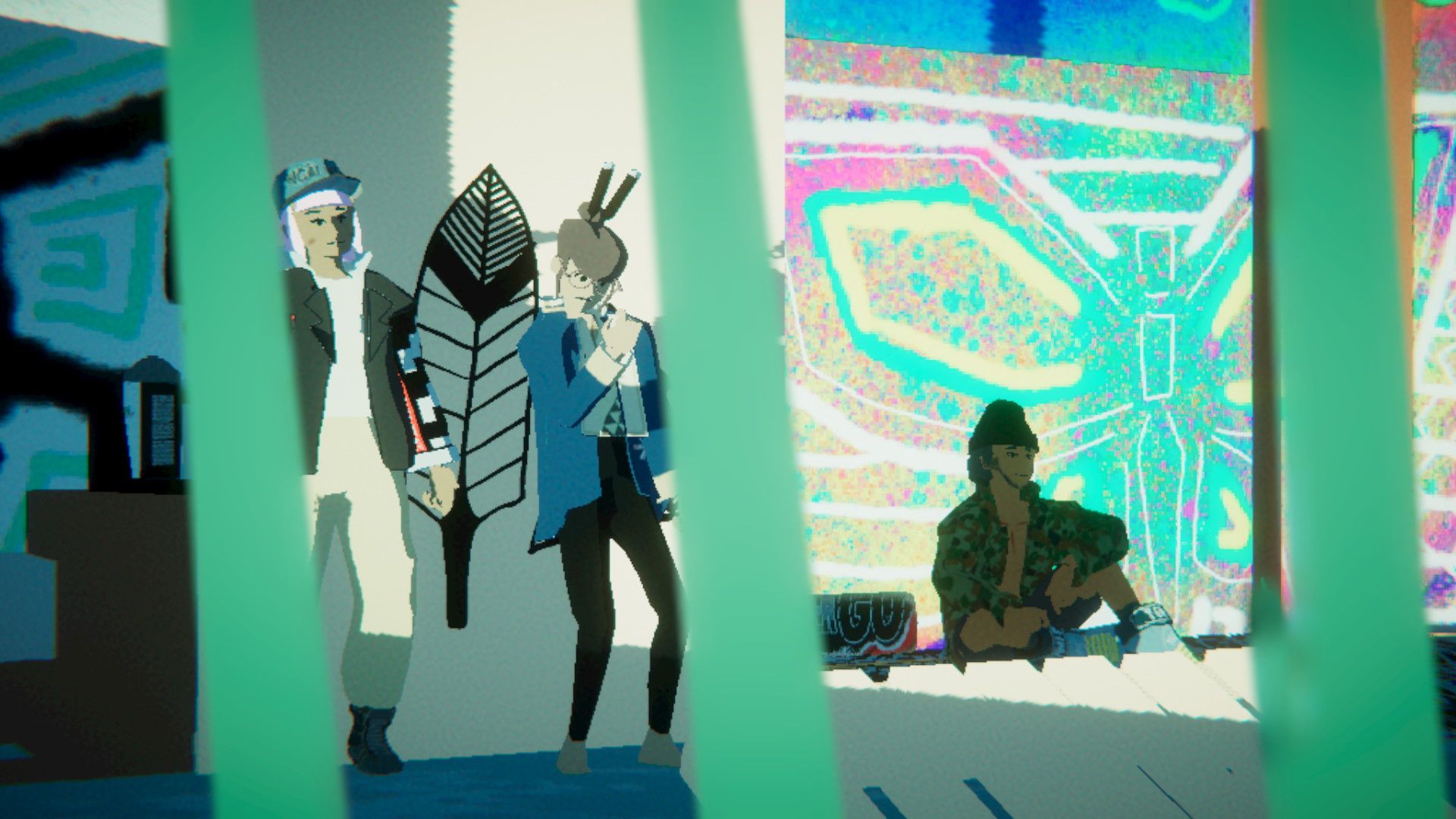 I don't much care for the gyro capabilities on the Nintendo Switch. I like it in games designed for it, like Super Mario Party or Mario Tennis Aces, but if it's an optional add-on, I turn it off. I will not be doing so with Umurangi Generation. Thanks to the gyro, you can now spin your Switch in any direction to get the best possible angle for your shot. While it's great to see more studios adding photo modes to their games, many still feel like fancy screenshot capture modes rather than putting the camera in your hands. Umurangi Generation offers you complete control – or at least, I thought it did. Now that it's adding motion into the mix, it firmly establishes itself as the best photography sim ever – if it wasn't there already.
It's hard to describe what this adds to the game to someone who hasn't played it. It's not like another level or an extra slice of content, they're pretty standard upgrades for a game to get throughout its life. This is a complete reimagining of what the game is. It's clearly not as dramatic as Mario moving from 2D to 3D, but that's the closest context I can offer. It's not a new game, it's something bigger than that; it's the same game ready to be played in an entirely new way. I don't like including ports or re-releases in my yearly 'best of' round-ups, but for gyro-enabled Umurangi Generation, I might have to make an exception.
Source: Read Full Article