Although Facebook Spaces was shut down in October, making way for the company's next social VR platform, Horizon, Facebook is rolling out some big social changes that promise to make meeting, talking, and playing together on the Oculus platform a lot easier.
The catch? To benefit from these sweeping changes, you'll have to sign into Oculus with a Facebook login, something the company says will keep Oculus VR users "safer at scale by backing social interactions with their Facebook identity."
Not only that, but Facebook says it will eventually also require you to sign in to use existing social features such as joining parties, adding friends, and visiting other people's Oculus Homes—things you can already do now with basic set of Oculus login credentials, which are critically not tied to your personal identity.
Facebook first announced some of this back at OC6 in September, but here's a quick breakdown for what's happening to the Oculus platform now. Although you can still choose not to log in with Facebook on the Oculus platform, if you do, you'll be able to: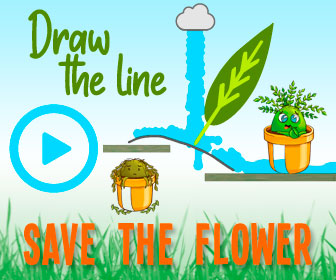 Chat – message Oculus friends in or out of the headset with quick responses to hop into games together.
Join friends in VR with links – following a link, you can join friends from any device with links that open to where your friends are within an app, and see the most popular destinations where people are playing in VR (including Oculus and Facebook Messenger friends).
User-created Events – organize meetups or multiplayer games with friends.
Share photos, videos, and livestream to Facebook – share your favorite moments to Facebook Groups from VR.
Open Parties – no longer invite-only, you can now create open chats with all friends on your Oculus friends list.

The company's basic reasoning behind all of this rests both on its ownership of the Oculus platform, and its integration of Facebook technology therein. It actually has more to do with privacy than you may think though.

Privacy Changes to Oculus

The company says that by logging in with your Facebook credentials that you'll still be able to keep a separate Oculus username, profile, and your existing Oculus friends. You'll also be able to choose whether you want to automatically add your Facebook friends to your Oculus friends list, and control who can see your real name on the platform. In addition, the company says you can choose what information you post to your Facebook profile or timeline, either by giving permission to post or by updating your privacy settings.

That's a fair bit of control to keep you safe from other Oculus platform users, although it decidedly gives more power to Facebook to keep tabs on your activity—making for a bit of a 'carrot and stick' method that not only ties Oculus users to their physical identities, which is couched as a method to help combat online trolls and maintain platform-sanctioned decorum, but also makes sure Oculus users fully encapsulated by Facebook's privacy policy, which in the age of VR is well… it's getting pretty weird (we haven't even begun to talk about user privacy when it comes to face or eye-tracking).

As it goes, Facebook is going to be using Oculus data to improve ad recommendations for users logged in with Facebook credentials. The company says it will use Oculus activity, including apps you use, to make this happen. Recommendations are said to range from suggesting Oculus Events, to adverts for VR apps sold on the Oculus Store. Facebook says these changes won't affect third-party apps and games, and they won't affect your on-device data.

Critically, Facebook maintains they won't share data to "allow third parties to target advertisements to you based on your use of the Oculus Platform." That doesn't sound like Facebook is shutting off the avenue to third parties entirely though, but we haven't had an opportunity to look at the updated privacy policy yet to confirm. We'll update once we do.

Of course, you don't necessarily have to log in with a Facebook account to use an Oculus headset and play games on Rift or Quest, but the company has essentially made sure you'll be missing out on these fairly basic (and long-promised) social tools if you don't.

By condensing all of its first-party services together under a Facebook login, the company is ostensibly paving the way for more Facebook-built apps and social integrations, which ought to make for a much more attractive offering than simply putting up a Facebook account login wall on an app-by-app basis like it did prior to today for things like Oculus Venues and Facebook Spaces. This is poised to force new and old users alike to login with Facebook in order to have the 'full Oculus experience', and will likely put a greater emphasis on the company's own social spaces, services, and whatever app Facebook wants to integrate next with much greater ease.

This generally comes as no surprise, as Facebook has continued to shuffle its remaining Oculus executives to positions deeper into the Facebook mothership, whilst at the same time promoting long-time Facebook execs into Oculus leadership positions. As it were, Oculus is no longer a company, but rather a division of Facebook; all five of the original Oculus co-founders have left Facebook entirely at this point, leaving little question as to where its ambitions lie when it comes to integrating the Oculus brand and further tying its users to the company's social network.

Source: Read Full Article