So, you've either got your hands on an Oculus Rift or an Oculus Quest with the help of Link, and now you want to know what to download first (besides the free stuff). Here's our breakdown of the top 10 Rift platform games that you should definitely play. Like right now.
Before we start, don't forget that your Rift (and Quest with Link) also works with compatible games purchased through Steam. Thanks to Valve's open SteamVR platform and OpenVR APIs, Steam supports HTC Vive, Windows VR, Valve Index, and Oculus Rift equally, so you can shop around for even more titles that aren't published on the Oculus Store provided the developer enabled support.
HTC Vive owners can play all of these too with the help of Revive, a software hack that hooks Vive into Oculus Store exclusives. Without further ado, these are our top 10 Rift games in no particular order.
The 10 Best Oculus Rift Games
Stormland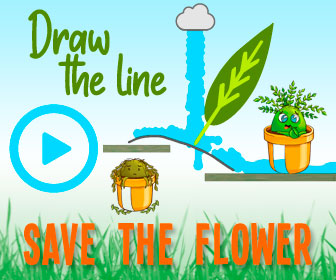 From Insomniac Games comes the open-world adventure Stormland, a real study in good shooting mechanics, excellent locomotion schemes, and not to mention a two-player co-op mode so you and a Rift/Quest-owning buddy can battle all the evil robots the cloud-filled world has to offer. Half of the fun is picking your combat tactics; are you a silent killer, ripping out an unsuspecting enemy's heath pack and skitter away to safety, or are you the 'jump from a 200-foot tower like Deadpool' kind of person with reckless abandon? It's up to you!
'Stormland' on Rift
Check out why we gave Stormland a [9/10] in our review.
Asgard's Wrath
I don't know about you, but being a Viking god was always on my list of things to do before leaving this world for Valhalla. It just so happens that Sanzaru Games has produced one of the best VR games to date, as this melee combat adventure has so much story, combat, dungeon crawling, and looting that you'll easily invest 20 hours on the low side, but come back for at least 40 to get everything out of what has turned out to be one of the funnest and most well-realized VR titles to date
'Asgard's Wrath' on Rift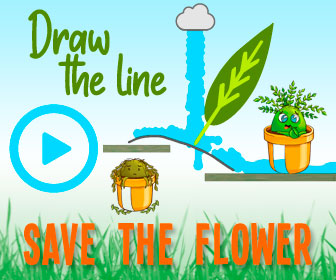 Read our review of Asgard's Wrath to find out why we gave it an [8.8/10].
Lone Echo & Echo VR
Here we have two halves of the same zero-G coin: first-person action-adventure game Lone Echo (2017) and it's multiplayer counterpart Echo Arena (2017). As impressive feats of engineering in their own rights, both games feature an undoubtedly comfortable zero-G locomotion system that lets you fly through the air without the slightest hint of motion sickness.
Lone Echo is the sort of cinematic sci-fi narrative that engages the player with its excellent voice acting, impressive visuals, and a deep and memorable story. Combined with its innovative locomotion system, it's truly a gem of a game worth playing—if only to say you've been to the edge of the Universe and back. Check out why we gave Lone Echo a solid [9/10] in our review.
'Lone Echo' on Rift 'Echo VR' on Rift
Where Lone Echo is plodding and tactful in its storytelling, Echo VR amps up the speed, throwing you in an online team sport that's a fun mix of soccer and ultimate Frisbee… in space. The best part? It's free to own permanently. Echo Combat, the first-person shooter expansion to Echo VR, isn't here yet, but it's also shown that the high-flying, zero-G locomotion mechanic is definitely suited to other game genres.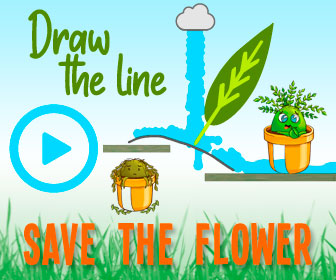 Vader Immortal: A Star Wars Series
This three-part Star Wars cinematic experience arrives from ILMxLabs, Lucas Films' skunkworks which is known for having churned out some of the highest-quality immersive content to date.
'Vader Immortal' Series on Rift
Vader Immortal is more of a VR 'experience' than it is a outright game, presenting the user with a 45-minute adventure for each episode, however each comes with its own game area that lets you practice all of your Jedi skills in what's called the 'Lightsaber Dojo'. In other, less capable hands, this would be a hokey add-on, but here it actually works and makes sense. All in all, it definitely deserves to be on the list however you slice it.
Beat Saber
Created by Prague-based indie team Beat Studio, Beat Saber (2018) is a funky and incredibly stylish rhythm game that will have you slicing blocks to the beat of high-BPM dance music. While the idea is simple, the execution is magnificent. Beat Saber gives you a mess of songs to play, each with four difficulty levels to master, the highest being expert which will have you feeling like a 21st century techno-Jedi.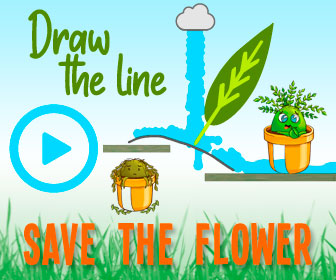 'Beat Saber' on Rift
Check out our review of Beat Saber on PSVR to find out why we gave it a [8.9/10].
SUPERHOT VR
If you haven't played the PC or console version of SUPERHOT (2016) before, get ready for a new take on the FPS genre with its strategy-based shooting missions. Designed from the ground-up for VR headsets, SUPERHOT VR (2016) is an entirely separate game in the same vein as its flatscreen counterpart. The iconic red baddies (and their bullets) move only when you do, so you can line up your shot, punch a guy in the face, dodge a bullet, and toss a bottle across the room, shattering their red-glass heads in what feels intensely immersive and satisfying—because you're doing it all with your own two hands. That and you'll feel like a badass no matter whose basement you live in.
'Superhot VR' on Rift
Find out why we gave Superhot VR [9.1/10] in our review.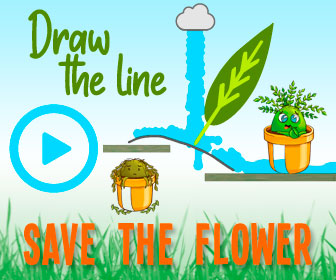 Robo Recall
People used to think that fast-paced, high-action games would be too disorienting for new virtual reality users, but in Epic Games' Robo Recall (2017), you can teleport around at full speed as you blast away at the game's evil (and hilarious) robot army. If being able to tear your enemies literally limb from limb and beat a robot over the head with their own dismembered arm isn't astounding enough, the level of detail and polish put into this game will make you reassess what's possible in VR.
'Robo Recall' on Rift
Find out why we gave Robo Recall [8.5/10] in our review.
Trover Saves the Universe
From the co-creator of Rick and Morty comes the 3D platformer Trover Saves the Universe. Your dogs have been dognapped by a beaked lunatic who stuffed them into his eye holes and is using their life essence to destroy the universe. You're partnered with Trover, a little purple eye-hole monster who isn't a huge fan of working or being put in the position of having to save the universe.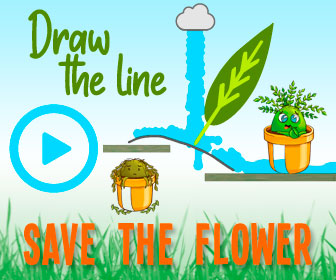 'Trover Saves the Universe' on Rift
We haven't had a chance to review Trover Saves the Universe, although it's currently sitting at a very respectable [4.76/5] on the Oculus Store.
I Expect You to Die
Schell Games has only just pushed out the last DLC installment of the hit spy-themed puzzler I Expect You to Die (2016). It's on basically every platform now, and for good reason: it's incredibly clever, well-built, and easy enough to pick up while being hard enough not to want to put down.
'I Expect You to Die' on Rift
I Expect You to Die is currently sitting at a good [4.66/5] on the Oculus Store.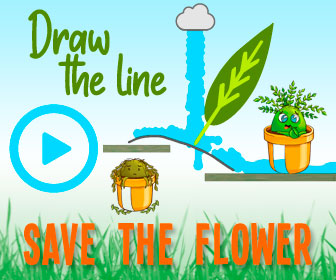 Moss
Once a PSVR exclusive, Moss (2017) has now made its way to PC VR headsets, letting you control your cute little mouse buddy, Quill, on your adventures through a large and dangerous world. Stylistically, Moss hits a home run with its impressive diorama-style visuals and interactive elements that lets you, the player (aka 'The Reader') move puzzle pieces around and also take over the minds of enemies as Quill slashes through the world to recover her lost uncle. Puzzles may not be the most difficult, but Moss has effectively set up a universe begging for more sequels to further flesh out the enticing world Polyarc Games has created.
'Moss' on Rift
See why we gave it a [7.9/10] in our review on PSVR.
Honorable Mentions
The Elder Scrolls V: Skyrim VR: While not an Oculus Store game, Bethesda's Steam version of Skyrim VR fully supports Oculus Rift, letting you engage in multiple tens of hours of exploring the beautifully realized open world environment. What else is there to say? It's Skyrim in VR.
No Man's Sky: Unlike Skyrim VR, this is a free update to the game, which you can grab on Steam. It's a bit flawed, but it's an infinite galaxy of opportunities, so it always has that going for it.
Job Simulator: Tongue in cheek madness as you enter a far off future where robots rule the world, and consequently also have no idea how the past actually was. Smash stuff. Silly Robots. Hilarity ensues.
Vacation Simulator: Owlchemy Labs's followup to Job Simulator. More story, a more open environment to traverse (albeit node teleportation) and a ton of vacation-style activities to explore and play. Arguably better than the first.
Arizona Sunshine: Offering you a chance to explore, collect real-world guns and indiscriminately shoot them at every moving thing (in this case zombies), Arizona Sunshine fills a very special place in many people's hearts. The story mode does offer some thrills, but isn't really groundbreaking as such.
Onward – A fan favorite with a hardcore playerbase, the OD green of mil-sim shooters Onward gives you that VR battle you've always wanted, including tactical team-based gameplay and plenty of guns.
The Mage's Tale:  Touch – Crafting elemental magic, exploring foreboding dungeons, battling giants and stealing their treasure. There's all of this and more in The Mage's Tale. Although story-wise the game comes too close to campy and played out for its own good, it's still a solid investment for the enterprising young wizard among you.
DiRT Rally: Gamepad/steering wheel – Driving through the forest with a beer in your hand isn't ok…in reality. But in DiRT Rally you'll need all the soothing ethanol you can get as you stomach the twists and turns of an exciting car simulator, that while rated 'intense' on the Oculus Store, is ultimately a fun and exciting way to burn some time perfecting your Initial D drifting skills. Ok. Better leave out the alcohol anyway.
Edge of Nowhere (2016) Gamepad – A third-person VR survival horror game created by Insomniac Games that strands you in the icy wasteland of Antarctica, Edge of Nowhere leaves you with only a pick-axe, a shotgun, and some rocks to defend yourself against a bloodthirsty ancient species that lurk inside the snowy caverns.
Chronos (2016): Gamepad – A third-person adventure by Gunfire Games, Chronos will have you slashing at enemies with the long-trained penchant for beat-em-ups will get you exactly nowhere in this Zelda-inspired, Dark Souls-ish-level of difficulty game where dying in the game physically ages your character.

If the list doesn't have the game you've been eyeing for months, definitely check out our reviews for some more gaming greats on Oculus Rift, HTC Vive, and PSVR.

Update (November 19th, 2019): We've done a long-due overhaul of the list, expanding it from five to 10 games. We've also done away with the ranking system. If you're looking for a more quantified list by user review rankings, check out The Top 20 Best & Most Rated Rift Games & Apps.

Source: Read Full Article